The Musée de Carouge has organised "Jouets et loisirs d'antan" – a fantastic exhibition of antique and vintage toys, which runs until the 14th of October 2012.
From wooden to tin toys, constructions to magic lanterns, the display is absolutely captivating (and not just for the little muffins!). An important part of the exhibition is dedicated to optical toys and shadow theatres, which my little ones found fascinating…is this really how children amused themselves before the ipad came along ?!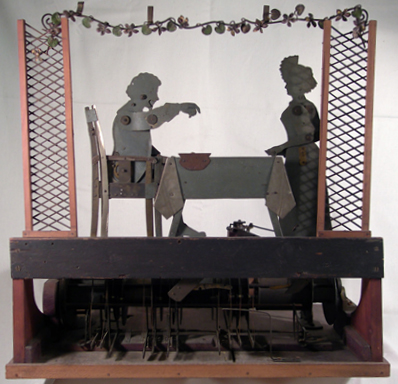 "Jouets et loisirs d'antan" is open from Tuesday to Sunday, 2pm-6pm and entry is free.
If you'd like to take part in the free kids' workshops on Wednesday 19th of September (10am to 11.30am), or Wednesday 3rd of October (2pm to 3.30pm) you need to register in advance at the Museum's welcome desk.
Enjoy !