Geographically speaking, living in Geneva means being right at the centre of Europe. You can get pretty much anywhere by car (au revoir crack-of-dawn and over-booked EasyJet flights!) and there is a lot to explore with children in and around Switzerland. I won't go as far as saying that places are "a short drive away" because there's no such thing when you have kids and even a 10 minute drive can turn into endless drama, but you know what I mean.
Not having to rely on flights for your holidays and weekends away gives you quite a lot of freedom. It means that, if your weekend in Geneva is looming ahead rainy and grey, you can pack a small bag, handfuls of E numbers for the car journey and be off to somewhere gorgeous.
That's exactly what we did this weekend, when we took the children to see the Palace of Versailles and the Castle of Fontainebleau. The drive is around 5 hours (feels more like 5 years with 3 screaming children in the back) but was definitely worth it. I remember visiting Versailles with my parents when I was 5 years-old and it was wonderful to share the same jaw-dropping experience with my little ones.
Eldest Son could not get enough of stories about powerful kings and beheaded queens, but even Middle Son – who is only 3 – was really excited to visit such a grand palace.
We stayed in a fantastic campsite called Huttopia Versailles, which is only 5 minutes away from the palace itself. We rented a cosy wooden cabin (yep, no sleeping in a tent for old Mrs Grumpypants here), which reminded us of a romantic holiday to Alaska we took a million years ago before we had children. The boys and Little Miss Cutie absolutely loved it, and I have to say it was the perfect family-friendly place.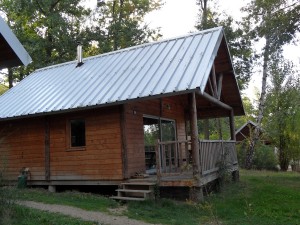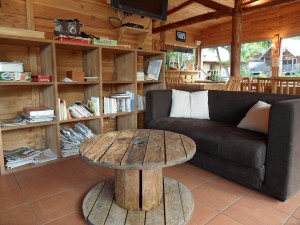 There's so much to see inside and outside of the palace that one weekend is hardly enough. The palace gardens are magnificent and extend very far into the Grand Trianon, Petit Trianon and Marie Antoinette's Hamlet (l'hameau de la Reine), a delightful little village and farm that King Louis XVI had built for his wife and children as a private retreat from the rigidity and scheming of court life. See the website of Versailles Palace for more details www.chateauversailles.fr.
On the way back we decided to stop for lunch in the town of Fontainebleau where it is possible to visit another royal palace: the chateau de Fontainebleau http://www.musee-chateau-fontainebleau.fr/ While this château is obviously smaller than the palace of Versailles, it is equally sumptuous and imposing. The gardens are also beautiful and great for letting the kids run around and burn off energy before the car journey home.