If you're the proud parents of a little bundle aged between 7 and 12 months and you love books, don't miss the baby storytime organized at the Librairie Gaspard Le Canard (The Reading Duck) in Nyon on Thursday 6th of December 2012 at 10am.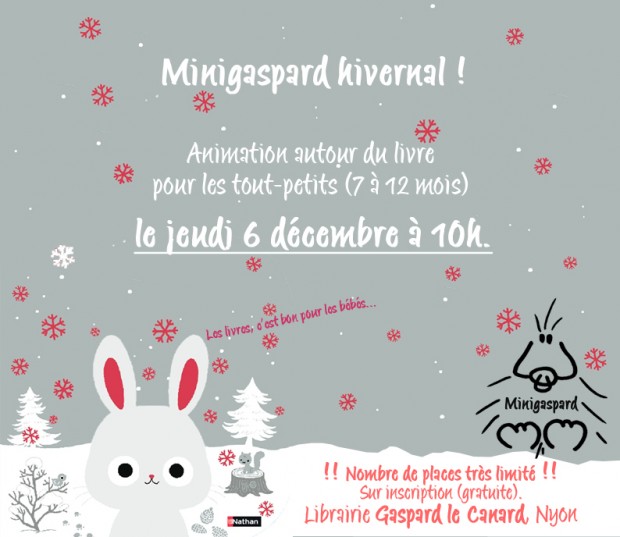 It's never too early to introduce your little buttons to the joys of reading, and it's true what they say: books are great for babies too !
The Minigaspard baby storytime is designed especially for babies aged between 7 and 12 months accompanied by an adult – please don't bring along older siblings, as the reading activity wouldn't be suitable for them: this is really a special, unique moment for you to share with your baby.

There will be stories, little baby books and cuddles for the little ones, while mums (and dads!)will be able to enjoy a quiet chat and a coffee.
Baby storytime is free but places are limited so, if you'd like to join the next Minigaspard storytime, please reserve your place by phone at 022 362 15 14 or by email at gaspard@readingduck.com
Librairie Gaspard Le Canard (The Reading Duck)
Grand Rue 26
1260 Nyon (CH)
Opening Times:
Tue – Fri: 09:30 – 12:30 & 14:00 – 18:30
Sat: 09:30 – 16:30