A quick shout-out for all foodies out there, looking to make the most of the glorious summer sunshine & enjoy great food with friends!
This small yet lovely pebble beach is nestled at the bottom of the parc des Rocailles in Coppet: drive past too quickly and you'll miss it, so watch out for Chemin des Bernodes as you go down the Route de Suisse.
The pebbles are not ideal for tiny feet or to make sand castles, but there is a diving board for older children a few meters from the shore and a great playground with swings, sand-pit, table tennis, volley ball court and a wooden climbing frame in the parc des Rocailles just next to it.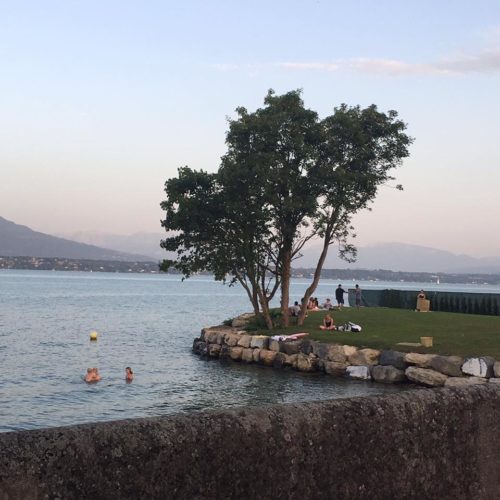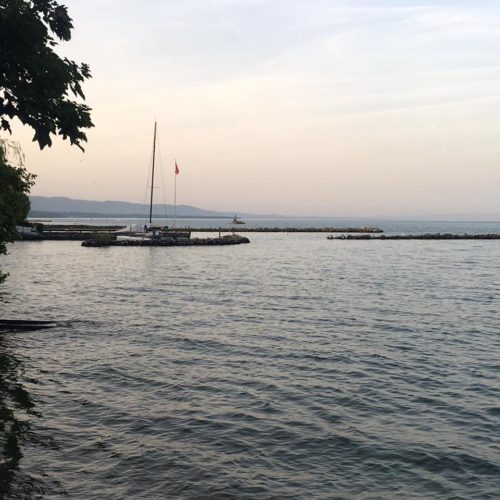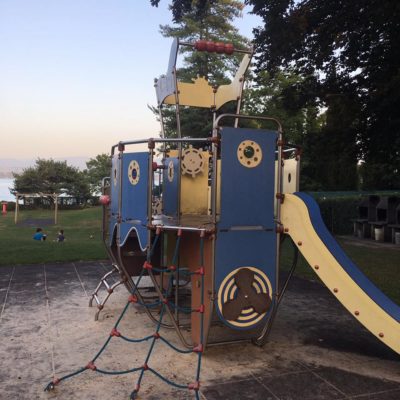 But the real treat is the buvette, a hidden little foodie gem where the Valette family – professional fishermen serving the local community since the 1930s – dishes up scrumptious fish & chips, healthy homemade salads and boulettes de fera.
The fish comes from Lake Léman so think of it as more of a Swiss take on the timeless British classic, but delish nonetheless: crispy on the outside, flaky and moist on the inside.
Goes perfectly with a Docteur Gab's craft beer brewed locally in Savigny, near Lausanne.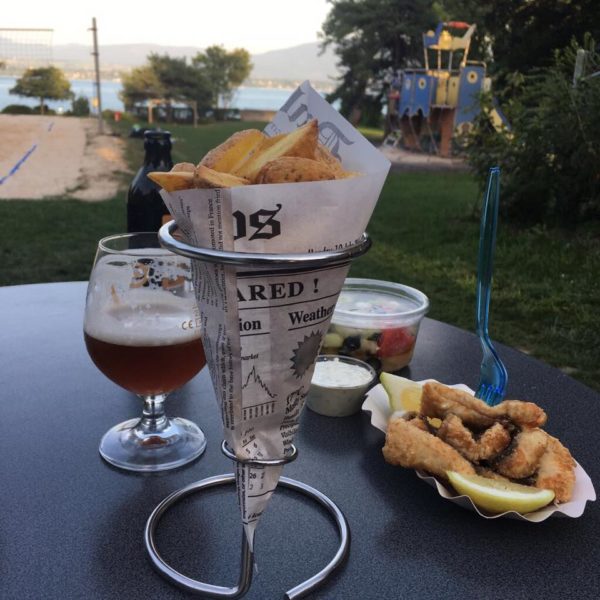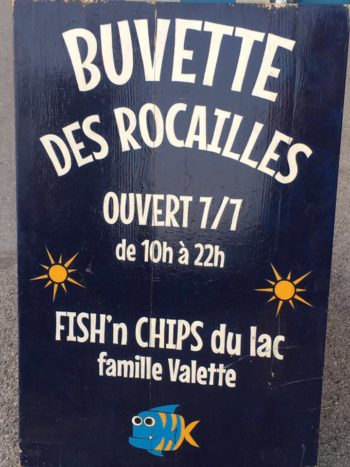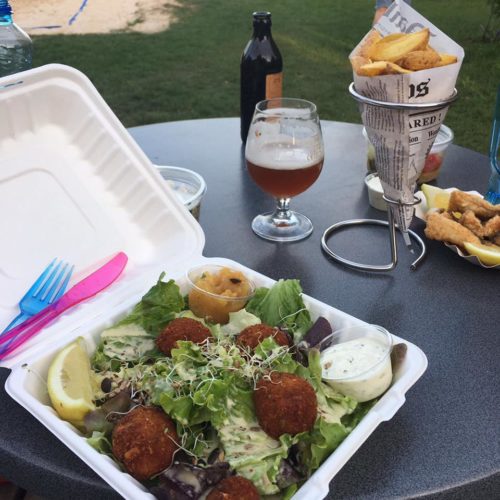 Santé & happy summer everyone!
Buvette du Parc des Rocailles
Chemin des Bernodes
1296 Coppet
Open 7/7 from 10am until 10pm.
Free access to the beach. Parking along the Route de Suisse is limited but there is an off-street, overflow car park intended for the Parc des Rocailles that is just past the traffic lights, on the opposite side of the street. Thank you to Carly Macoun for the tip!