The number of gourmet food trucks in the Geneva region has increased tenfold in the last few years, and now you can find them in neighbouring villages too, so if you live in or around Versoix here's a great one for burger lovers!
July 2018 update: please note that BBQ Ground has moved to Mies, Route Suisse 7.
BBQ Ground is a gourmet food truck with a garden and plenty of outdoor seating overlooking Port Choiseul harbour in Versoix.
The beef is 100% Swiss, grilled to order & you can add scrumptious extras like goat's cheese, gruyère or jalapeño peppers. There's a veggie burger option too, as well as hot dogs, sausages, potatoes & BBQ salads.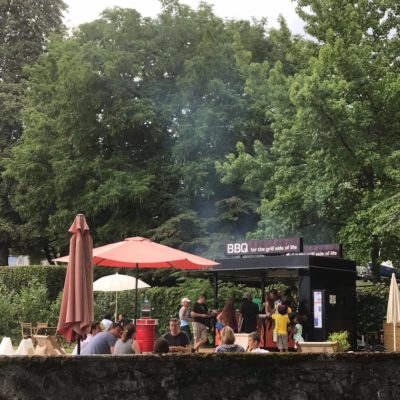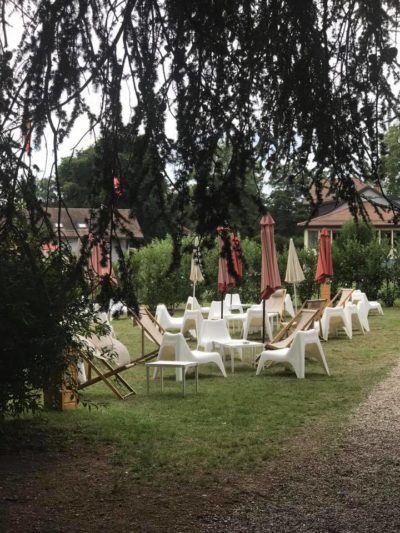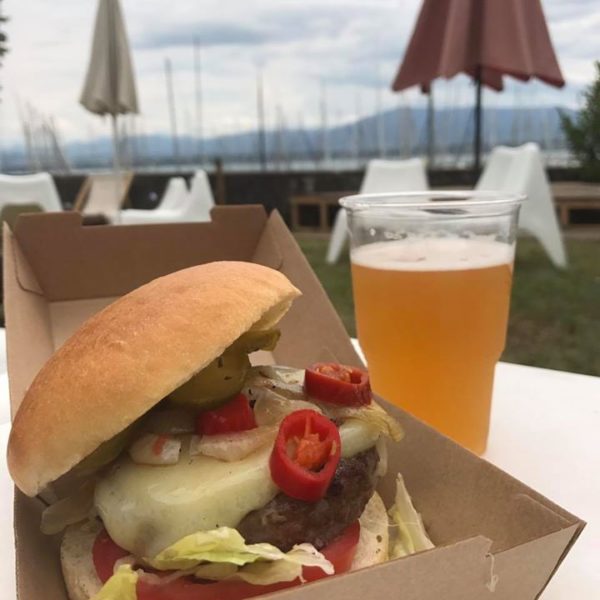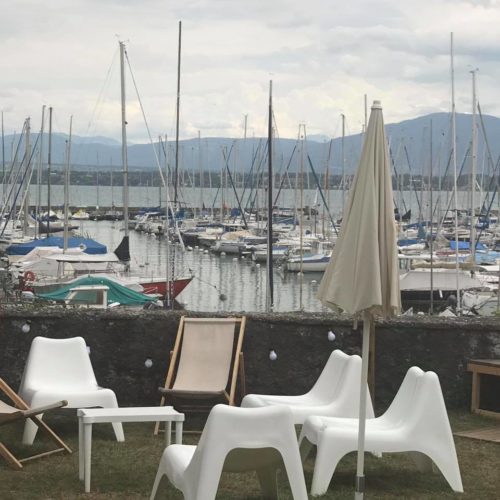 BBQ Ground is open all summer from 11.30am until 10pm and they're just next door to the plage de Port-Choiseul in Versoix, great for swimming, paddle-boarding and water sports.
Another perfect outdoor summer combo of lazying by the lake with friends & enjoying great food that won't cost an arm & a leg!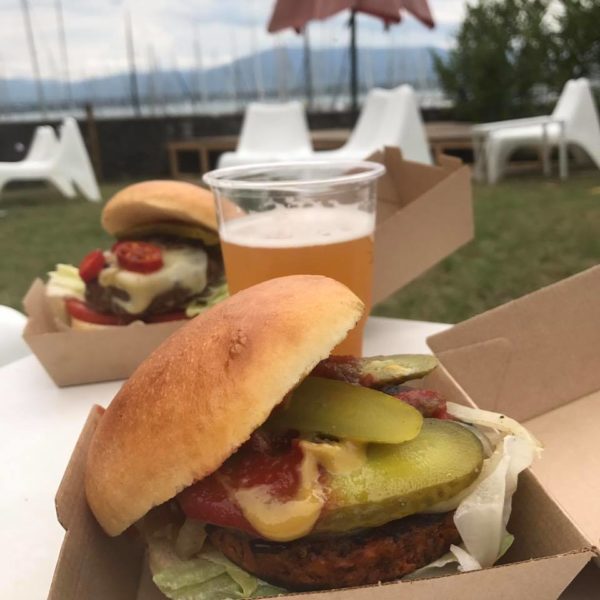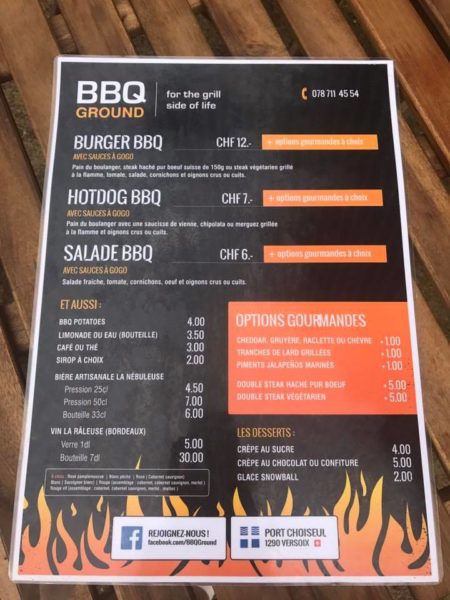 BBQ Ground
chemin du Vieux Port 27
Versoix
Tel. 078 711 45 54
Keep an eye on their Facebook page for special events & live concerts.
Plage de Port-Choiseul
chemin des Graviers
Versoix
Free entry.