When it's too cold and rainy to enjoy a family stroll but not cold enough that ski season has already started, a Sunday brunch is a lovely way to cuddle up with your little buttons and relish some good food.
We've tried many places since our arrival 4 years ago (and believe me it's not easy to find a place that will satisfy all five of us !) so we've compiled our own list of favourites divided by areas: Geneva, Vaud & nearby France.
On the other hand, when the weather turns mild why not enjoy a relaxed family brunch AND soak up some sunshine too ? We've tried & tested that as well, so take a look at our selection of the best places to have a scrumptious brunch in the sun.
Bon Appétit !
GENEVA
Un R de famille is our family's favourite: homely, relaxed and very reasonably-priced. You can find out more in our recent post, a definite thumbs-up from all 5 of us !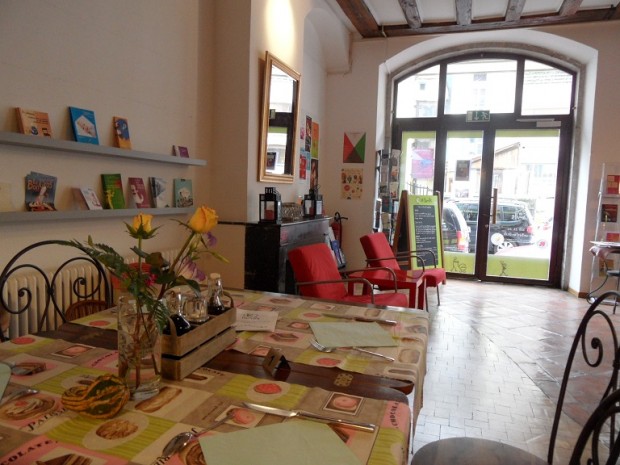 Wolfisberg Carouge has been serving up some of the best pâtisseries in town for over 50 years. The decor is contemporary, airy and spacious with a fantastic indoor playarea, complete with a colourful climbing frame (click here for a virtual visit!). Open from 6.30am to 7pm, this is the place to go for heavenly pastries but also 3 brunch choices on Sunday: Le petit poucet, L'anglais and Le gourmet (prices from 30CHF). As it's very popular, it can get quite busy and the tables closest to the playarea are the first ones to go.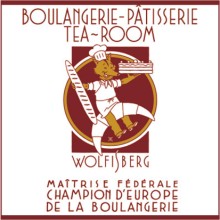 Brasserie des Halles de l'Île doesn't have a dedicated kids play area but it's so cool and relaxed that families feel very welcome. Brunch is served every Saturday and Sunday from 10.30am to 3pm and the choice of sweet and savoury treats is just mouth-watering. Kids under the age of 6 eat for free, adult price is 39CHF per person and children aged 6-16 pay half price. This is cool, urban brunch à la genevoise.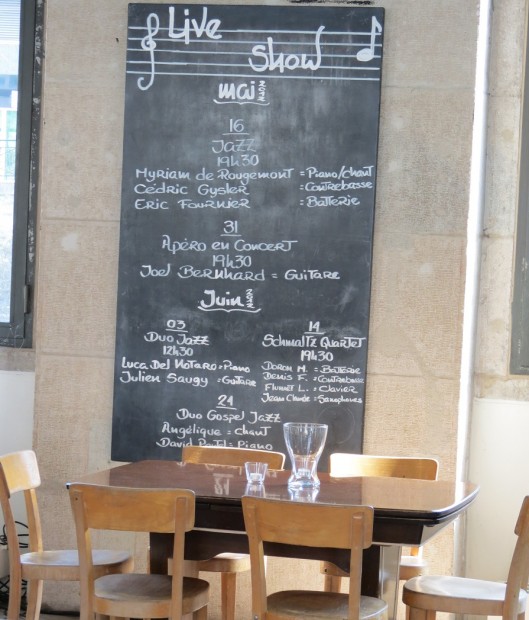 Restaurant du Parc des Eaux-Vives. Buffet-style brunch every Sunday from 12.00. This is the perfect spot for a gourmet Sunday brunch with little ones in tow during the cold winter months (there's no Sunday brunch for families in the summer). From the beginning of October a buffet brunch is served at the brasserie while staff from BabyGym are available to entertain the children – after they've finished their meal – in a playroom filled with toys and drawing material. The buffet costs 75CHF per person but it's free for children up to the age of 5. The price for children aged 6-12 is 50% of the adult price. Reservations must be made in advance at 022 849 75 75.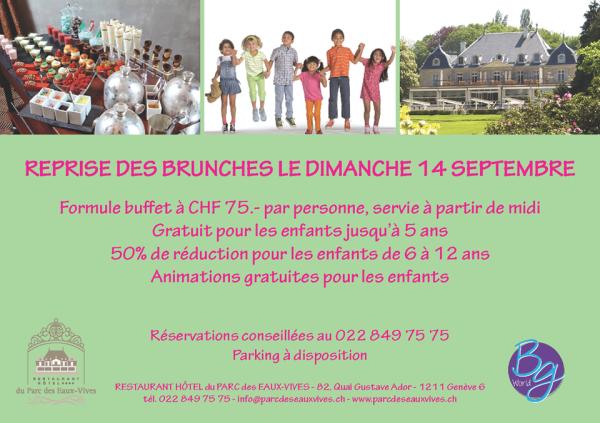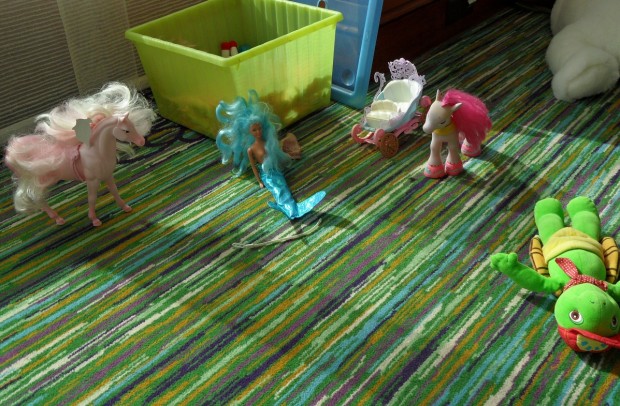 Nestled in a beautiful setting within the Parc des Eaux-Vives  and overlooking Lake Léman, this really is a superb foodie haven on a rainy winter Sunday.
It was definitely a thumbs up from our 3 cheeky monkeys who didn't want to leave and a massive "yes" from this frazzled old mum, who finally had the time to enjoy some dessert at the end of her meal.
Brasserie Le Sud at the Mandarin Oriental. Buffet-style brunch every Sunday from 12.00 to 2.30pm. Le Sud is one of Paul Bocuse's delicious brasseries. The Lyon-born chef is famous for his culinary stars and "chef of the century" nomination, as well as his innovative French cuisine. The decor is modern and elegant but very relaxed, with absolutely no frowning upon any of their miniature guests.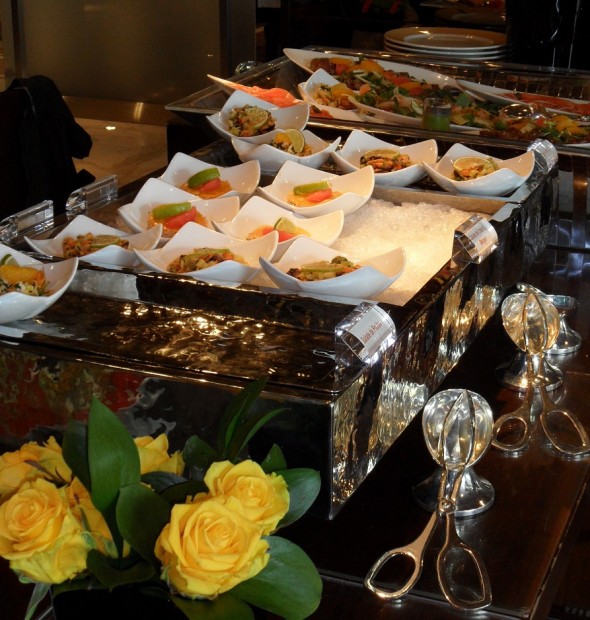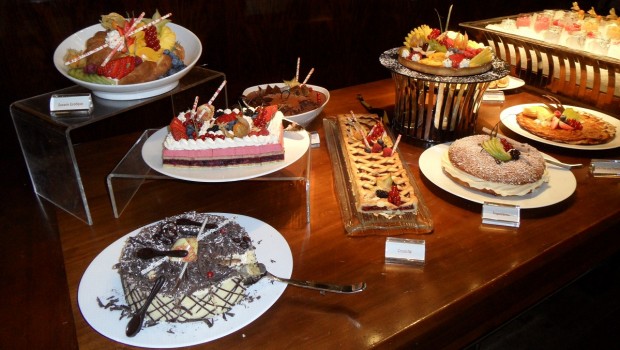 The children can eat with you and then run off to the adjacent playroom, or have their brunch there in the company of other children and the playroom staff. Our boys dived straight in before we could say "wash your hands" and came home with some great cardboard dinosaurs they had made with the animatrices !
Prices are 81CHF for adults and 28CHF for children. Bookings can be made at 022 909 0000.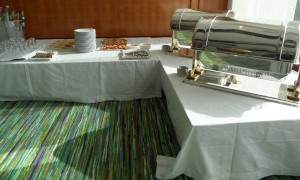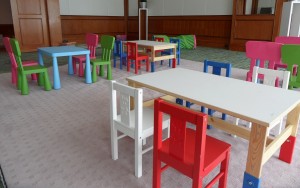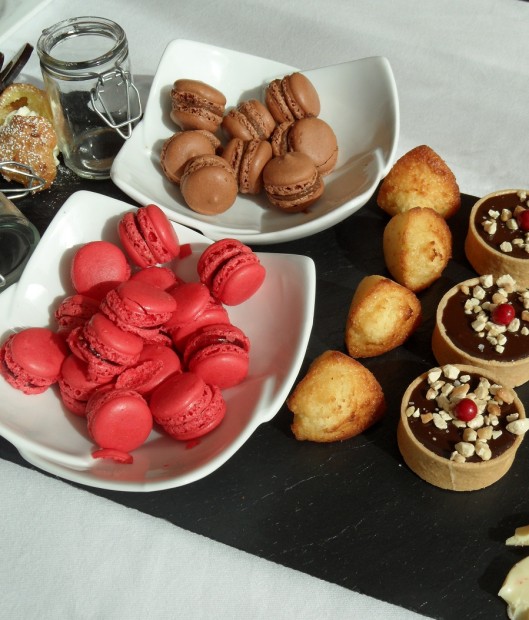 Family Brunch at the Crowne Plaza. Buffet-style brunch every Sunday from 11.55am to 2.55pm. Another great option if you'd like to enjoy a leisurely brunch while the kids play happily and take part in the activities organized just for them. The buffet is free for children under the age of 6, while the price for adults is 57 CHF. Kids aged 6-14 pay half-price, free parking for customers is also a bonus. Reservations can be made in advanvce at 022 710 30 52.

The Starling Café In Geneva holds a "P'tits Chefs brunch" from 12pm on the last Sunday of every month (except July & August). We haven't tried it yet, but word has it that they serve up a very good buffet-style brunch with entertainment, crafts, games & shows for children and adults. Prices are 59CHF for adults, children aged 4-10 pay only half and little ones up to the age of 4 eat for free. Booking is required at 022 747 02 47.
Enjoy a delicious buffet-style Sunday brunch in the charming Art Deco setting of the Café & Restaurant du Parc des Bastions. From 11.30am to 2.30pm make the most of their wide selection of heavenly pastries, sweet and savoury breakfast treats, cold meats etc. for just 48CHF per adult and 22CHF per child. After such a sumptuous brunch, you might need to burn off some extra calories but no need to panic: the patinoire at the Parc des Bastions is open on Sundays and we guarantee the kids will love spending the afternoon there. Alternatively, try the giant chess games or the swings and climbing frames of the park's excellent playground, just outside the restaurant. Advance booking at the Café & Restaurant du Parc des Bastions is required at 022 310 86 66.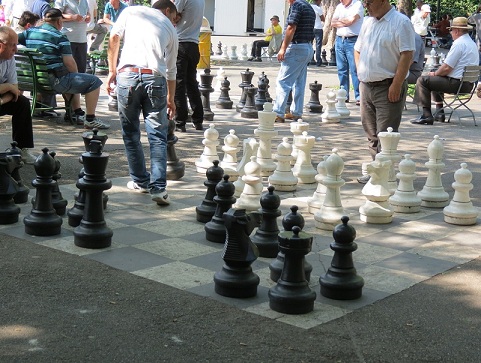 Family Brunch at the Tiffany Hotel, one of Geneva's coolest hotels: chic without being stuffy and as cozy as you need it to be on a Sunday morning ! This art nouveau boutique hotel has a lovely relaxed feel and their Sunday brunch for families is a treat: from 11 a.m. to 2:30 p.m. you'll enjoy unlimited buffet access, cooked-to-order dishes and drinks from the buffet bar (fruit juices, bottled waters, coffee and tea). The children have a dedicated play area supervised by the hotel's babysitters, so you can make the most of the delicious buffet while they play away happily. The best thing about it all ? Prices are very reasonable at CHF 39 per person, free for kids under 5 and half price for kids aged 6-12.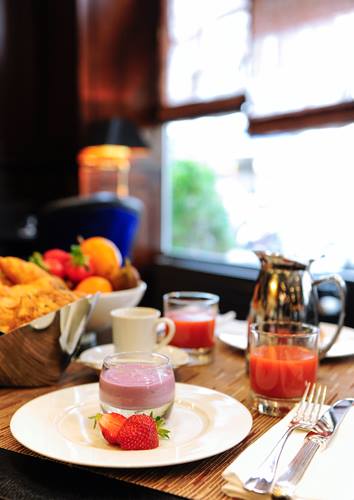 The Bar at La Réserve doesn't serve traditional Sunday brunch as such, but it's great for a relaxed lunch and has a fantastic playroom downstairs where the kids can play when they've finished their meal. Click here to read our previous post about it.
CANTON VAUD
An exciting new find, the Sunday Brunch at Le Café du Château in Prangins Castle (VD) is plentiful, very reasonably priced and located in a great setting. Every Sunday from 11am until 3pm Le Café du Château  offers a buffet brunch at 35CHF per person and 2CHF for year of age for children up to the age of 12. Choose from a selection of hot or cold dishes from the all-you-can-eat buffet, on a sunny day the children can run around in the castle gardens (no play area or toys as such, unfortunately). And, after your brunch is over, why not visit the Prangins Castle museum? Advance booking highly recommended at ( +41 ) 22 363 14 66. Le Café du Château, Avenue Général-Guiguer 3, 1197 Prangins (info@cafe-du-chateau.ch).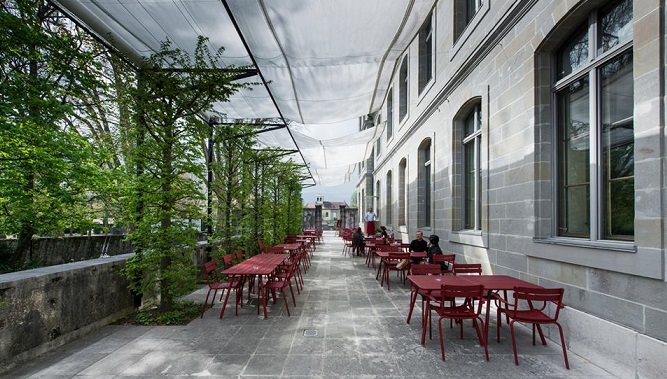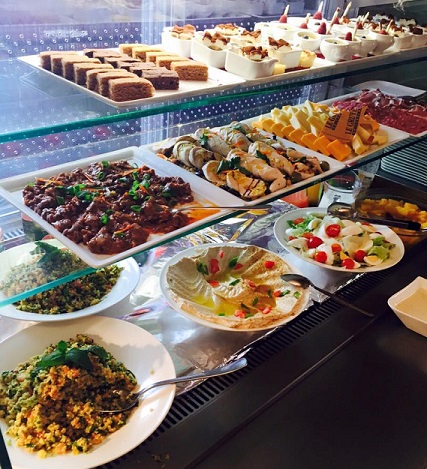 Auberge du Chalet-des-Enfants in Le Mont-sur-Lausanne (VD) is a lovely restaurant that got the thumbs-up from everyone who's ever tried it. The atmosphere is relaxed, warm and welcoming and perfect for families. They have an indoor area with wooden toys and drawing material for the little buttons as well as a great play-area outside with swings, carved animal statues and a wooden cabane made out of branches ! As the French would say: bucolique. Brunch is served every Saturday and Sunday but only from 9.30am until 12pm as of January 2017. Click here to see their brunch menu, the price is 32 CHF per person, while children pay 2.70 CHF per year of age.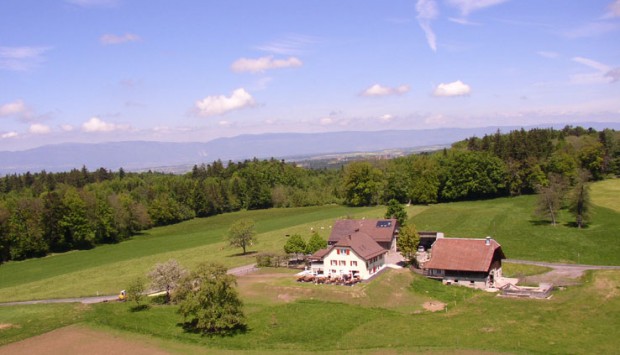 La ferme aux saveurs d'autrefois in Bussy-Chardonney (VD) serves brunch every Sunday from 9.30am to 1.30pm all year round. We've blogged about it already in our previous post "Brunch at the Farm" and it's definitely a great place to take the kids as it's also a working farm with animals. Click here to see the brunch menu made with fresh local produce. Prices are 35 CHF for adults, 1.50 CHF per year of age for children aged 5-13 and just 5 CHF for children under the age of 5. Must be booked well in advance as it's very popular.
NEIGHBOURING FRANCE
Domaine de Divonne in Divonne-les-Bains. Another great option if you fancy a luscious buffet-style Sunday brunch. They offer a separate kids buffet as well as some fun kids activities (the hotel even offers you a birthday cake for your child if you book a Sunday brunch anytime during their month of birth, call +33 (0)4 50 40 34 34 for more info). Brunch is free for children aged 2-5 and 17 euros for children aged 6-12. Adults pay an all-inclusive price of 49 euros, which comprises water, tea/coffee and juice.
Le Barbaro restaurant doesn't serve Sunday brunch as such, but it is open every Sunday lunchtime and it's a very child-friendly restaurant. Must be booked in advance, click here to read our previous post.