If you're looking for a fun, easy restaurant that you can enjoy with the kids, why not try the Mongolian BBQ buffet at Le Barbaro restaurant in Grilly ?
We tried it out last weekend: Expat Mum well-equipped with baby-wipes and camera, Expat Husband in full Alpha Male mode ("me man, you BBQ"), the boys and Little Miss Cutie super-excited, and it was definitely a good choice for the whole family.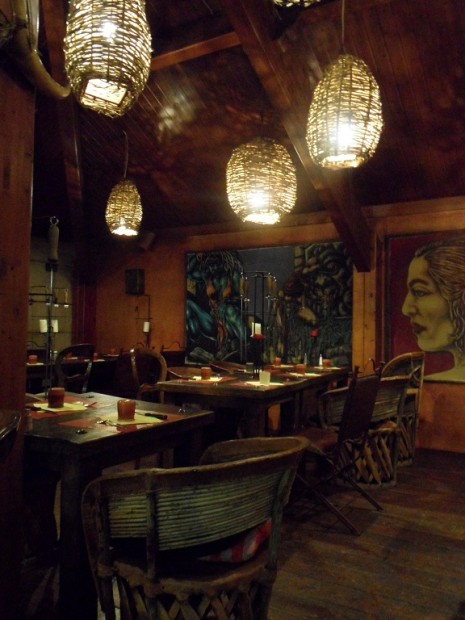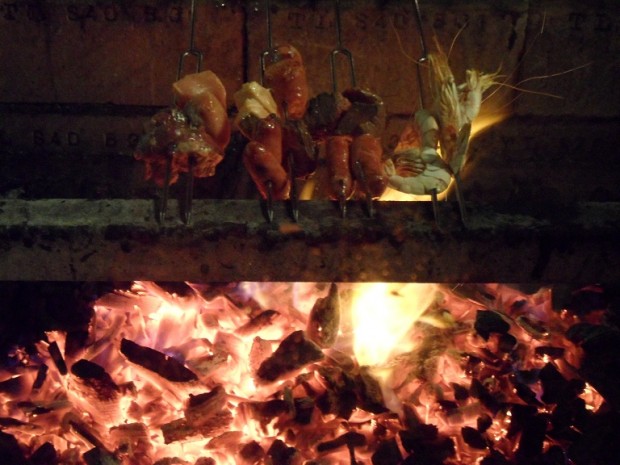 The fixed price per person includes a starter, dessert, drinks and a meat, fish & seafood raw buffet, which you skewer yourself on the long metal brochettes you find on the table. Once your skewer is done, you can add any marinades you like (garlic, spicy harissa, lemon etc.) before placing it over the large charcoal BBQ to cook until ready. Each brochette has a number, to avoid mix-ups with other diners.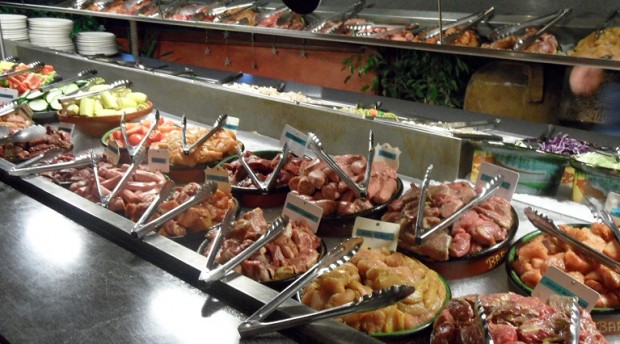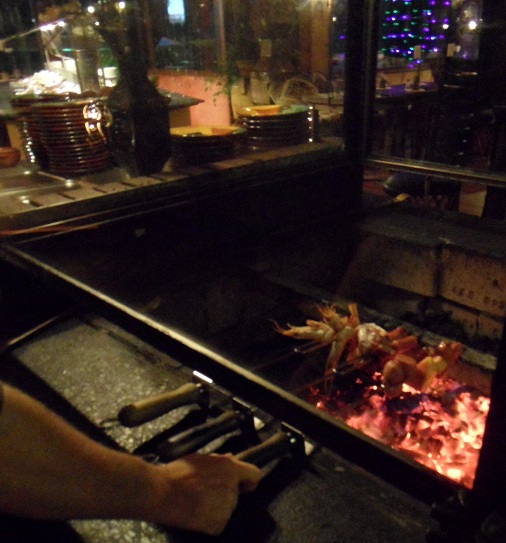 There is also a vegetable buffet where you can mix your favourite selection and bring it over to the chef who cooks it on a large, hot iron plate (a bit like a Japanese teppanyaki).
Le Barbaro restaurant has a cozy, relaxed and family-friendly atmosphere: there were plenty of babies, fleeing toddlers and older children who looked positively ecstatic to be cooking their own meal. They also have live music on Saturday evenings, which makes for a very lively and buzzing mood.
The restaurant is located on Route de Divonne in Grilly (between Divonne-les-Bains and Ferney Voltaire). They have a couple of highchairs for babies and toddlers, which you must reserve in advance. They get very busy at the weekend so it's always advisable to book beforehand. Click on their website for exact opening times and phone number.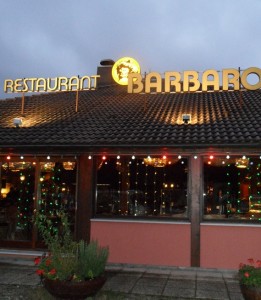 This is not a sponsored post, but a personal suggestion for an easy, child-friendly meal out with the family. Please let us know your feedback if you decide to try it out !