I'm sure it's just me but – no matter how hard or how many times I try – I can't for the life of me scrape vanilla seeds out of their pod.
TV chefs make it look so easy, just one quick flick of the knife and voilà, there you have it: the tiniest, most fragrant grain of heavenly flavour – why would you want to do it any other way ? Unfortunately, it never worked for me.
As a bit of a perfunctory, time-starved cook I was able to find a great shortcut back in the UK in the form of pure liquid vanilla essence, but have been unable to find the same in Switzerland so far.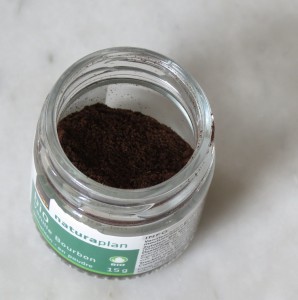 What I did find in Coop, however, is somehow a million times better ! There it was, almost lost on the supermarket shelf, this miniscule glass jar containing pure organic vanilla pods ground to a fine, sweet-scented powder – I couldn't wait to give it a try.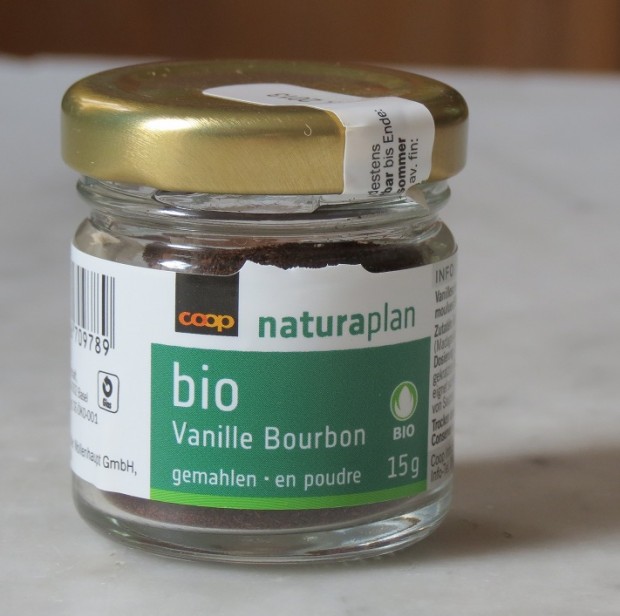 This vanilla powder is great for adding flavour to cakes, sponges and cupcakes (just add approx. half a teaspoon to the dough), but can be used in many other ways: a little sprinkle on your morning cereals will add a lovely, warm aroma; a full teaspoon in a pot of your favourite black or green tea will enhance its perfume.
If you have an ice-cream machine, mix 1 teaspoon of vanilla powder with 100 grams of icing sugar, 150ml of full-fat cream and 250ml of milk for a creamy, lush gelato fior di latte.
I use it to make a very quick, easy and scrumptious dessert: all you need is a pot of your favourite crème fraîche, vanilla powder and fresh berries in summer or poached fruit in winter.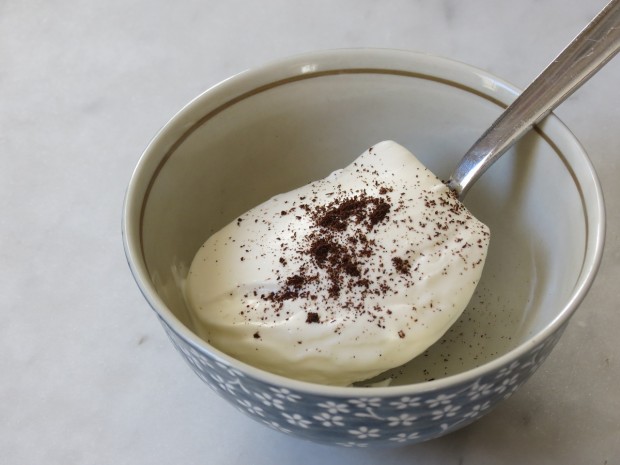 I always prefer to use crème fraîche épaisse (well, if you're indulging you might as well go the full nine yards, no…?) because it's so thick and creamy, then I add my precious vanilla powder, give it a stir and it's ready.
You could add sugar or honey if you want, but this vanilla powder has such an intense, sweet aroma that it doesn't really need any extra sweetness added to it.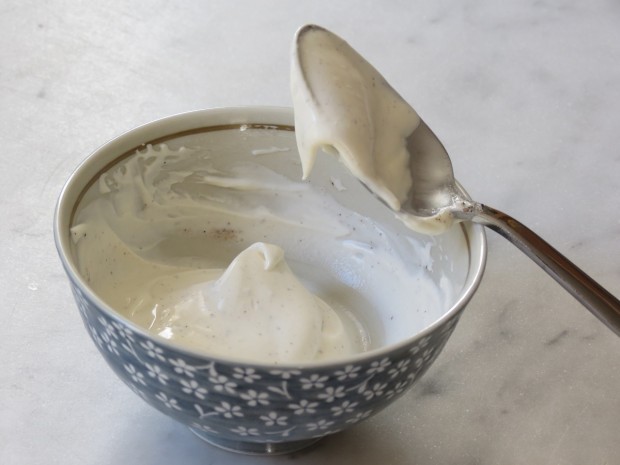 My boys love this with fresh berries in summer or poached fruits in winter, for a bit of extra crunch you could also add a sprinkle of toasted pinenuts or sliced almonds.
This organic vanilla powder is truly heaven in a pot, and with so many anti-oxidant, antibacterial and relaxing properties vanilla is definitely a great ally to fight off the winter bugs !