This is going to be an extra short, snippety post to share some photos of the brand new water-play area at Forestland in Divonne-les-Bains (France).
We've already posted about this fab outdoor park last year, but this year's best features are definitely the tipping buckets and water-sprays!
If you have young children or toddlers this is a perfect way to beat the heat without worrying about deep waters or the cold temperature of the lake. Having said that, my 10 and 8 year-old boys tried it out last week and had a blast, so you could say that this small water park is quite an all-rounder in this scorching summer heat.
Entry to Forestland in Divonne-les-Bains is free of charge, but you do have to pay for each individual attraction/activity. The water park costs 3 euros per child, and there is no time limit other than the park's opening times.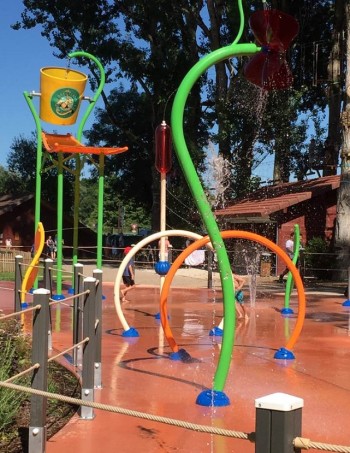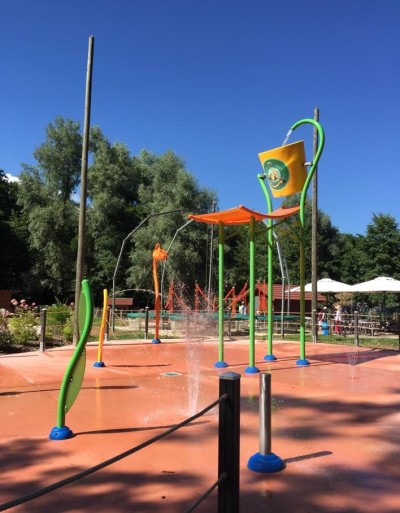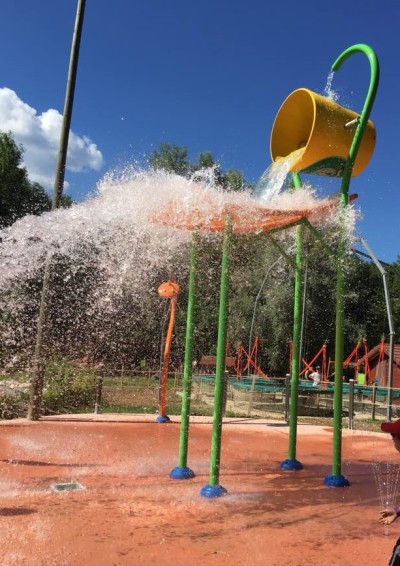 FORESTLAND
Avenue du Pont des Îles
01220 Divonne-les-Bains
Tel. +33 (0) 6 76 64 20 31
Email : lazergameoutdoor@gmail.com
Open Monday to Sunday from 10am until 7pm during the summer holidays.