A camping weekend in Bern is a wonderful option if you have children and would like to discover a bit more about the Swiss capital and its surroundings.
We went there last September and absolutely loved it: the children were over the moon to be camping in such a fantastic place and were out on their bikes until evening; while I got my culture fix visiting Bern's charming medieval town centre and the Creaviva Children's Museum on our way back.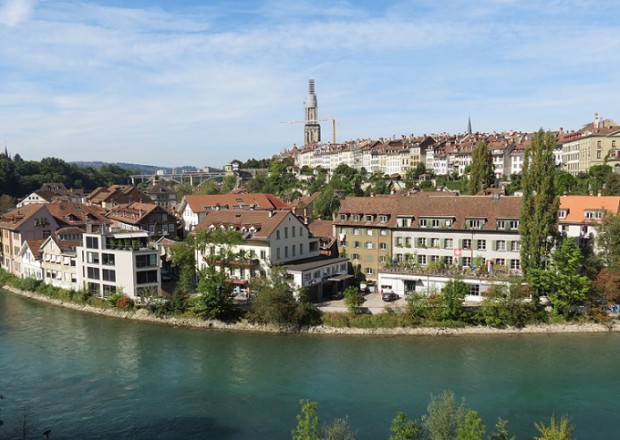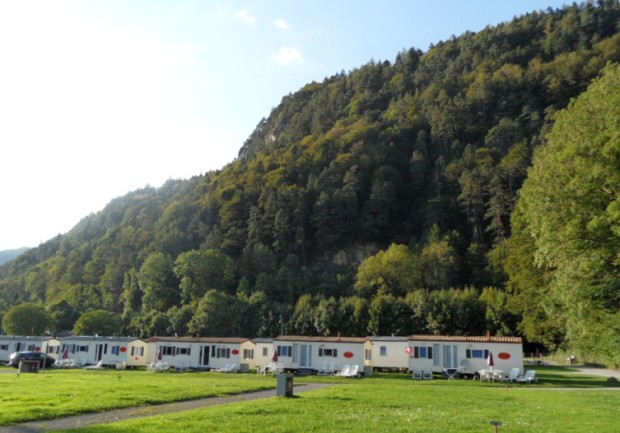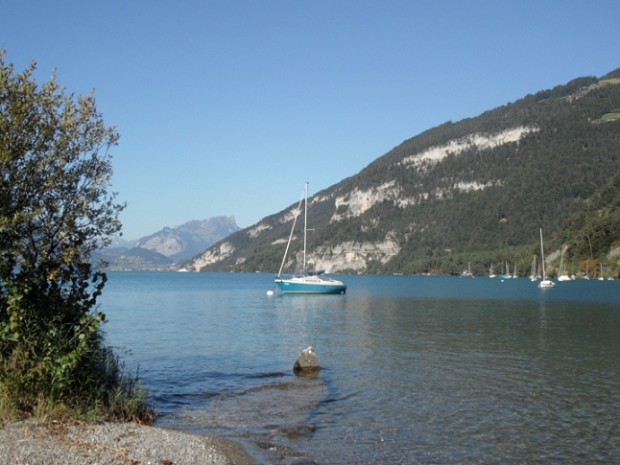 Although there is a campsite right on the outskirts of the city, we decided that a bit of heart-skips-a-beat Swiss scenery was in order and stayed at the Manor Farm Holiday Park in Interlaken-Thunersee (just 30 mins from Bern).
The Manor Farm holiday park is part of a cluster of campsites with direct access to the shores of lake Thun and wrap-around views of the amazing Bernese Oberland. You can bring your own tent/campervan, rent one of their mobile homes or stay in their hotel.
A tip from my little boys: the campsite's restaurant serves up some seriously scruptious pizza and the other campsite nearby has a teepee tent restaurant where you can have fresh salads, sandwiches or meat grilled on the fire in the evenings.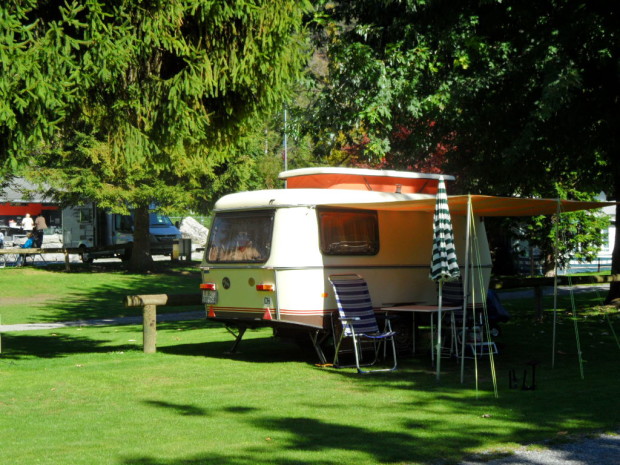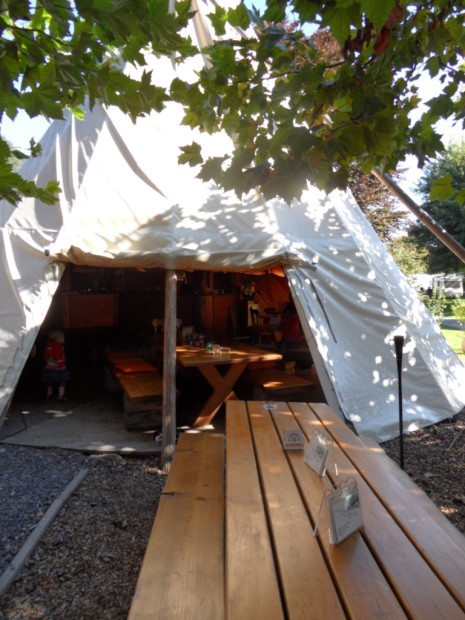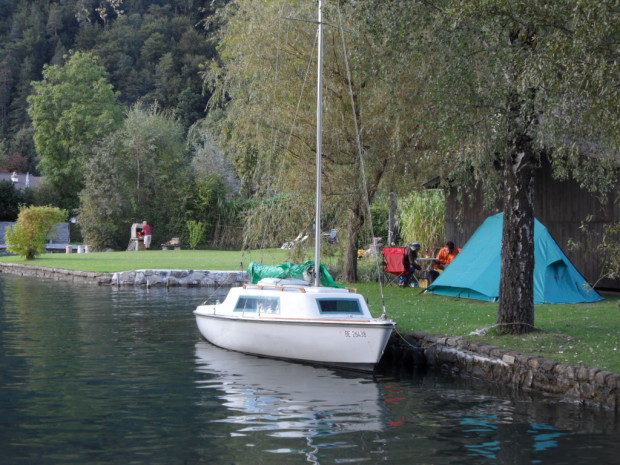 A Unesco World Heritage Site
The Swiss capital has it all: a postcard-perfect medieval town centre – declared a World Heritage site by Unesco – the most picturesque 15th century architecture you'll ever see in Switzerland, trendy boutiques and even a bear park right in the heart of the city.
When we walked the cobbled streets of Bern and waited for the Zytglogge clock tower to chime, we really felt like we'd stepped into a Swiss fairy-tale book. A scary, baby-eating ogre wasn't too far off either as I lifted my eyes and saw the Kindlifresserbrunnen fountain looking back at me.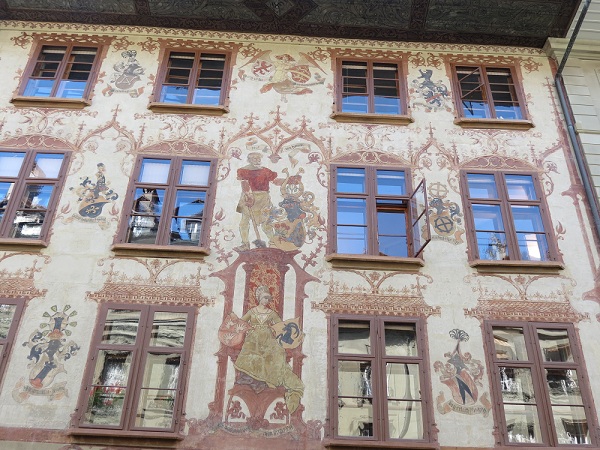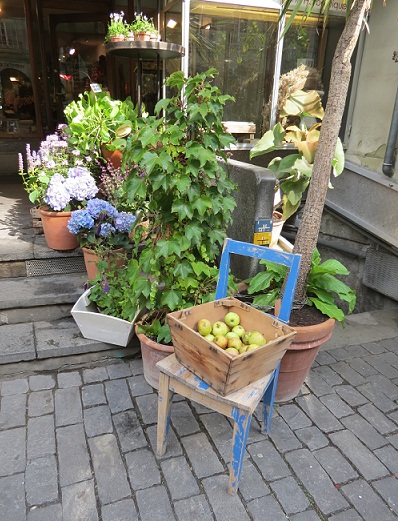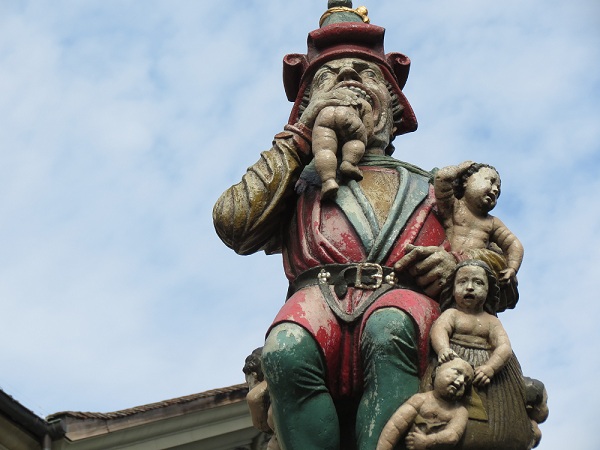 Things To Do & See
Bern is famous for its Bärengraben bear park, which overlooks the city from the Aare river. My children loved walking along the slope of the new bear park, trying to spot the furry guests napping, swimming and climbing trees. For me, this was a breath-taking spot to take in the views of the old town.
You can also visit the house where Einstein lived from 1903 to 1905 and where he developed his ground-breaking theory of relativity.
The Tierpark zoo was another great hit with my 3 little monkeys: the huge playground, petting farm and well-kept animals are exactly what every parent wants for a fantastic family day-out ! The zoo is open all year round from 8.30am to 7pm in spring & summer; and from 9am to 5pm in winter.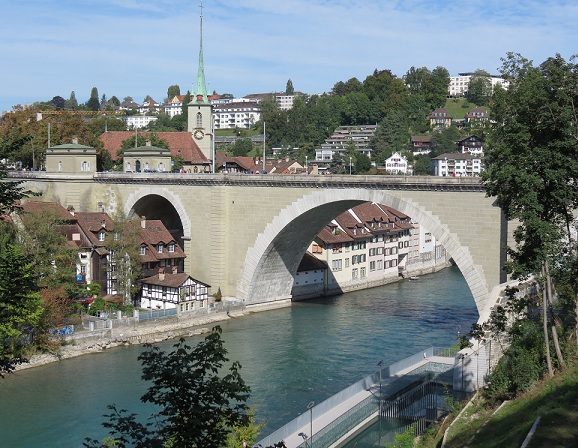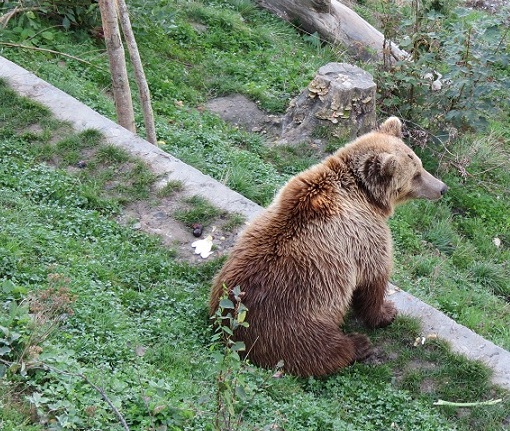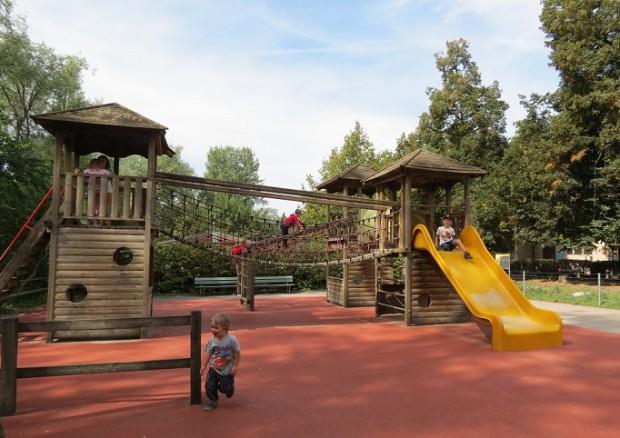 If you have reckless older children, a bit further afield you can also enjoy river rafting; paragliding; skydiving and many more hair-raising, fun activities with the iconic backdrop of the Bernese Oberland.
This really is Switzerland as you've always imagined it, so I hope you will enjoy it as much as we did !