Paul Klee is without a doubt one of Switzerland's best loved artists of all times.
His distinctive use of colour and simple shapes, at times geometrical or abstract, make him immediately recognizable and also very appealing for children.
This is why I jumped for joy when I found out about the Creaviva Children's Museum, located on the lower ground floor of the Zentrum Paul Klee in Bern – less than 2 hour's drive from Geneva.
As you approach the Swiss capital and take the Bern ringroad towards Interlaken, you will see on your left the harmonious Renzo Piano building, which seems to echo the gentle, organic rise-and-fall of the surrounding hills.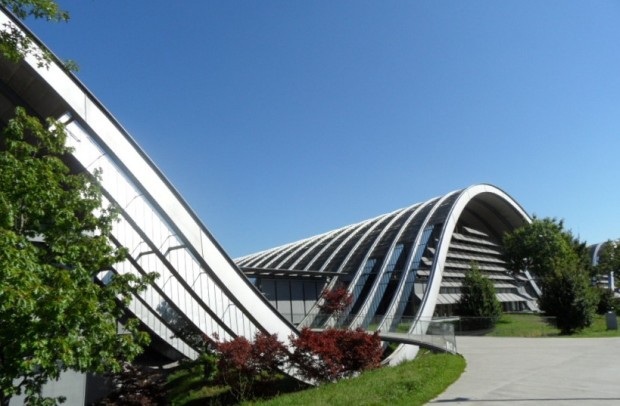 We took our little buttons to the Creaviva Kindermuseum on a Sunday afternoon (yes, they're open Tuesday to Sunday from 10am to 5pm!) and – although my rough, tough little boys claim not to be in touch with their artistic side – we all had a fabulous time.
There were geometric wooden blocks in all colours and shapes, Cuboro marble track systems, multicoloured sticky squares that the children could use to create their own wall art, all available for free play and inspired by the central themes of Paul Klee's work.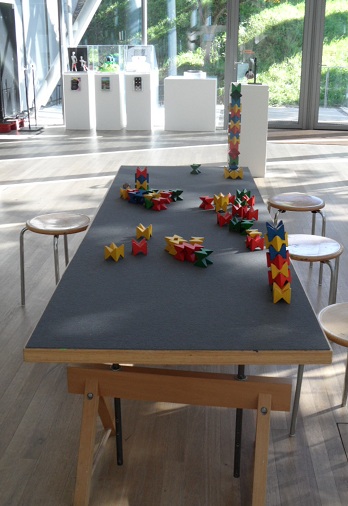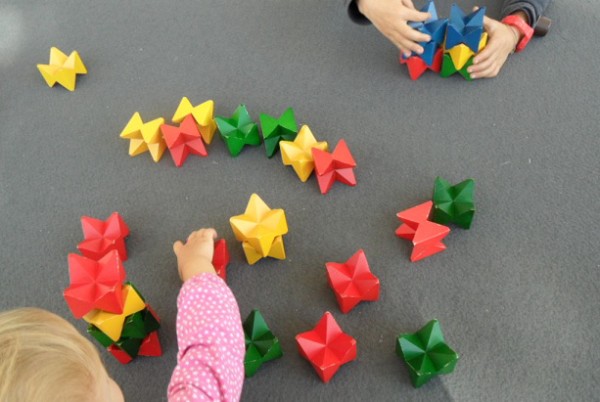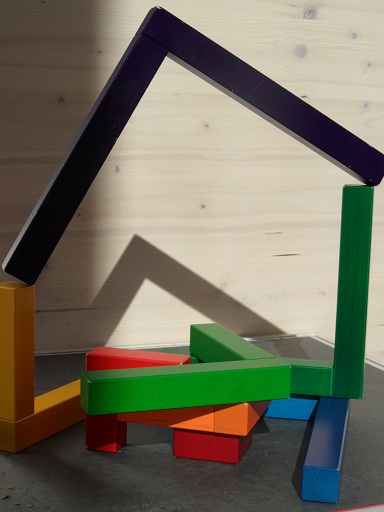 The Kindermuseum Creaviva also offers 0ne-hour Open Studio sessions that require no previous booking and allow your budding artists to discover new techniques, materials colours and shapes. As the museum's official website states:
every month the emphasis is on a specific technique from Paul Klee's world of fine art or sculpting. In this context the themes draw inspiration from the current exhibitions and events at the Zentrum Paul Klee.
At weekends, they have "5 franc studio" sessions as well, where visitors can create an art object for just 5CHF with the materials that have been left at their disposal. Take a look at the simple instructions, grab the materials and let your imagination run wild! There's no time limit, so the whole family can relax and enjoy this moment together.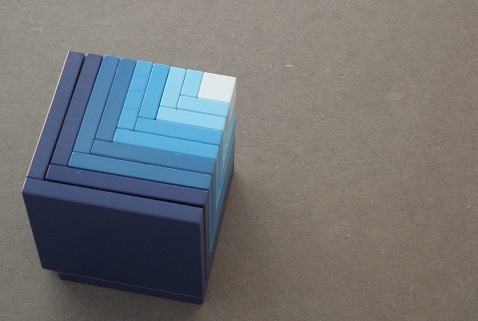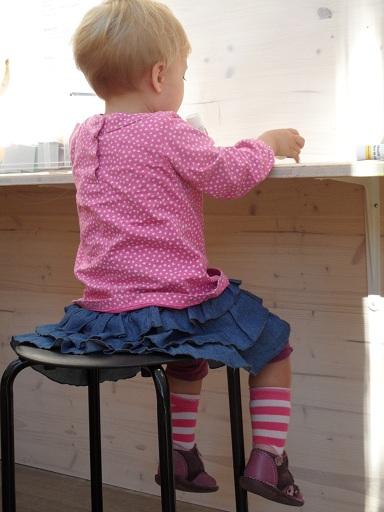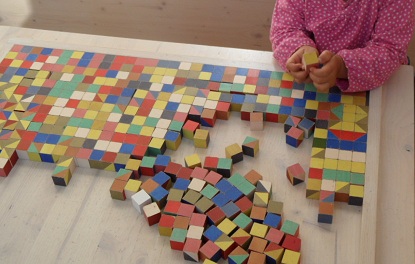 If you'd like a bit more guidance and the help of an art teacher, the Creaviva Kindermuseum organizes a variety of workshops for all ages. During our visits they still had some places available so the boys and Expat Husband took part in a papier-mâché workshop (and no cleaning-up to do for me afterwards: genius!).
Last but not least, if you're looking for a special venue for your munchkins' birthday, they also organize "Art and Cake" parties.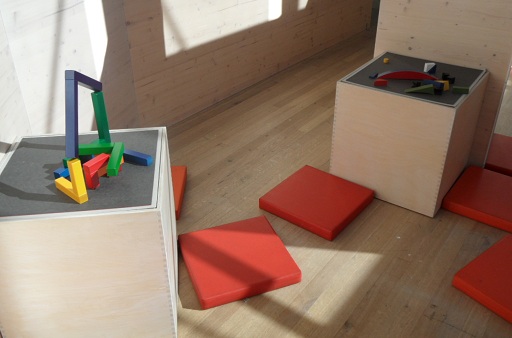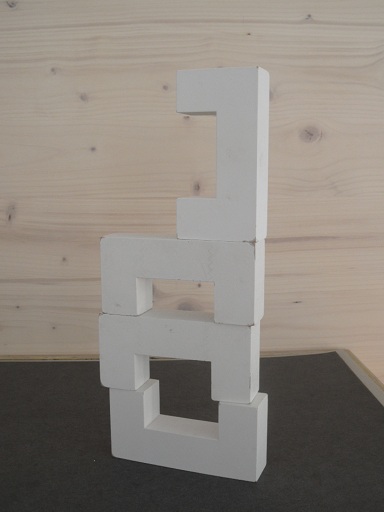 While you're here, remember to take a little tour of the Zentrum Paul Klee upstairs – this is really one of the most iconic museums in Switzerland and one you won't forget!
The current exhibition, which runs until the 12th of May 2013 is all about the influence of Japanese art and culture on Klee's work: "From Japonism to Zen: Paul Klee and the Far East".
And now for the practical bit…
Zentrum Paul Klee
Monument im Fruchtland 3
CH-3006 Bern
Tel +41 31 359 01 61
Opening Times:
Interactive Exhibition | Tue – Sun | 10:00 – 17:00 | Age 4-88 | Free Entry
Open Studio | Tue – Sun | 12:00, 14:00, 16:00 | Age 4-88 | Entry 15.-
Studio for 5 Francs | Sat -Sun & Holidays | 10:00 – 16:30 | Entry 5.-