I love to measure our time in Switzerland by its yearly seasonal festivals and now, as summer draws to an end and autumn is about to begin, it's finally time for the Alpabzug or Désalpe: the Alpine procession of beautifully adorned cows making their way home for the winter, marking the end of grazing season.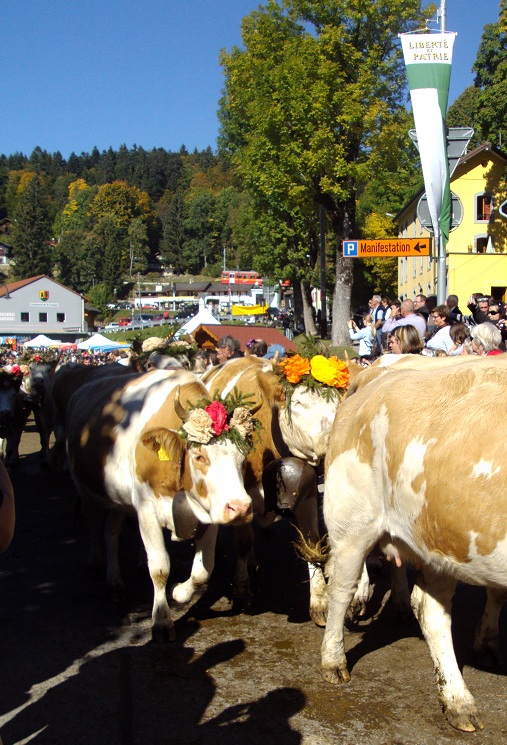 The most famous Alpabzug or désalpe events take place in the inner regions of German-speaking Switzerland, Valais and Canton Fribourg, but you can still have a taste of this unique traditional fest at the Désalpe de St-Cergue on the Saturday 3rd of October 2015 or at the "retour des Alpages" in Annecy (France) on Saturday 10th of October 2015.
The Désalpe de St-Cergue starts at 8.30am but, if you can, try to get there by 8am so you'll be able to find a good parking spot and see the Alpine cattle descent from the start. Remember to get there with plenty of time, as it gets very crowded, wear your wellies and leave the pushchair at home if you can.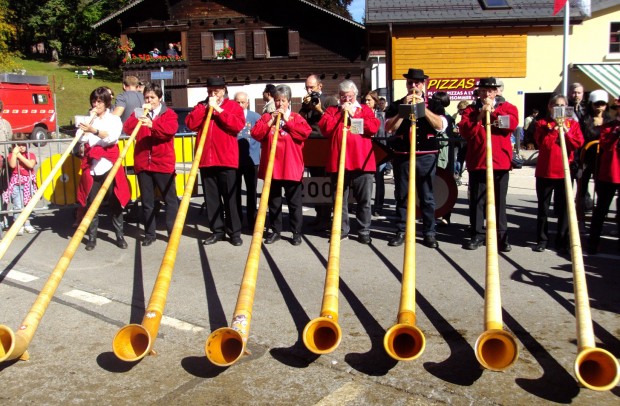 The "retour des Alpages" in nearby Annecy – now in its 41st edition – will begin at 9am in the Old Town with food stalls selling regional delicacies, ancient crafts demonstrations, folk music, master craftsmen selling their wares and much more, while the parade itself will begin at 2.30pm.