Yes, plenty has already been written about gelato on this blog but when we accidentally come across a new place where delicious (& very honestly priced) homemade ice-cream is served, well…we simply must share photos and full details.
The new IGusti gelateria artigianale in Nyon on Rue Neuve 5 is right next door to Le Capitole cinema. Their irresistible, creamy gelato is made according to old Italian traditions and scooped using a 'paletta', hence the skillful, elegant swirl you get the top of your ice-cream.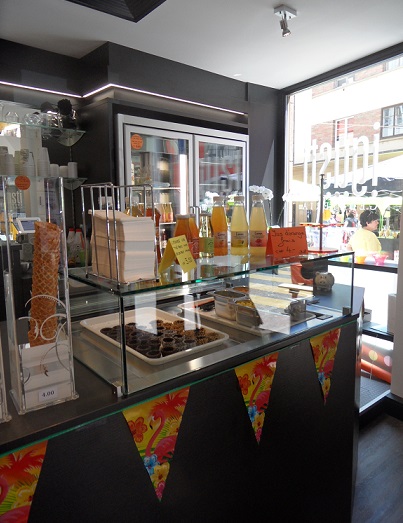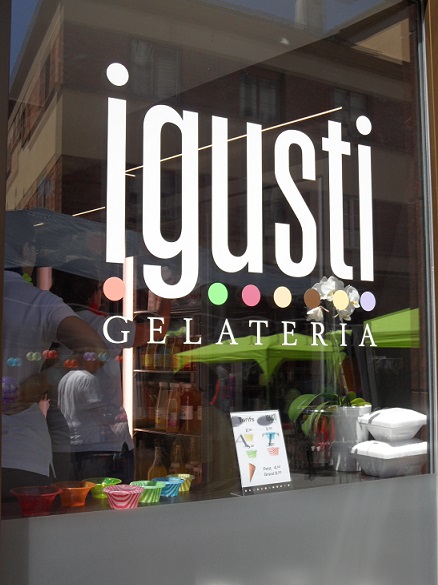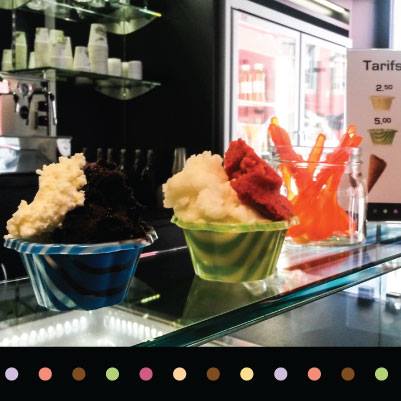 IGusti Gelateria might be tiny but it packs a mighty flavoursome punch. The little monsters and I tried their Roasted Almonds and Tatin flavours as well as the Cassis, Pêche Jaune & Mango sorbets and I can assure you there wasn't a drop of it left at the bottom of our cups once we were done with it.
If you want to ensure your little ones don't get sugar overload, you'll be happy to know their fruit sorbets are made without sugar…try the Mango sorbet, it's so creamy & delicious it'll have you begging for more!
Last, but by no means least, you can order your gelato in small cups priced at 2.50CHF for your choice of 2 flavours, which we found was more than enough for those little tummies (and perfect to appease a mummy craving without ruinous consequences on the waistline…).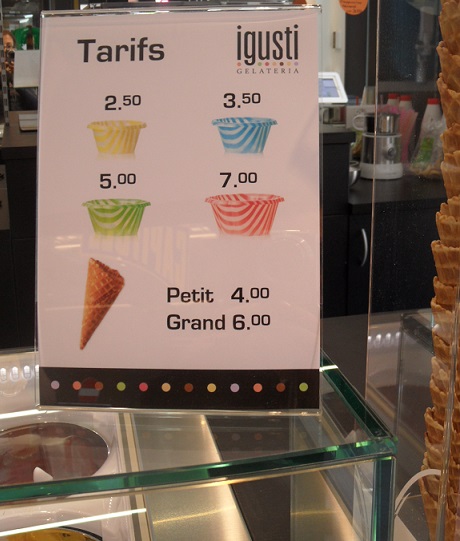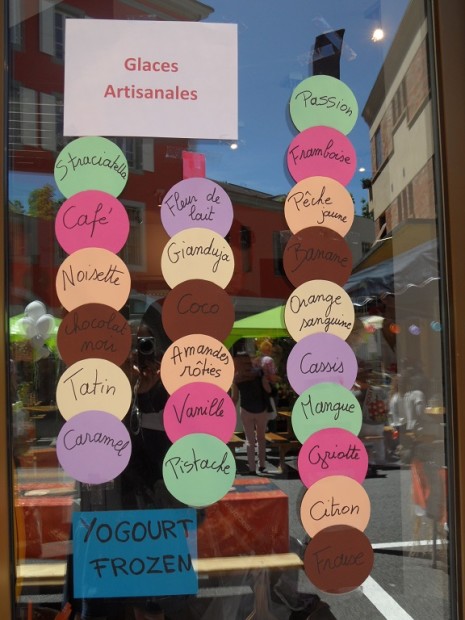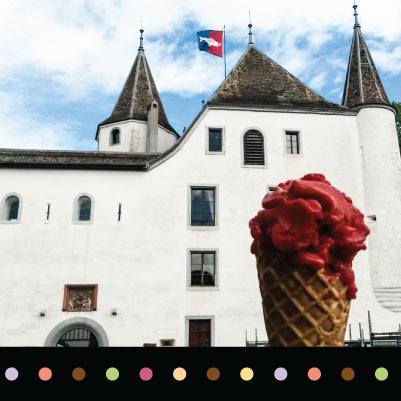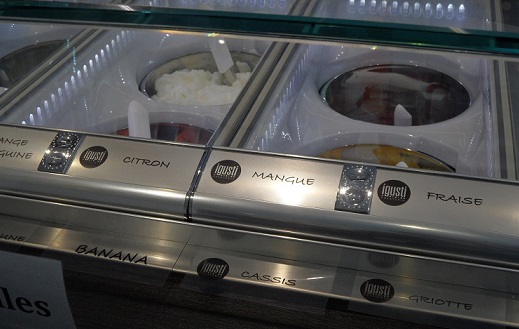 IGusti Gelateria Artigianale
Rue Neuve 5
Nyon
Tel. 022 361 48 33 
info@igusti.ch
Opening Times:
Tue – Sat: 12:00 – 18:00
Sun: 14:00 – 18:00
 No cards accepted, cash payments only.
Cover photo © IGusti Gelateria Artigianale, Nyon (VD).
This is not a sponsored post but a genuine account of our latest foodie discovery!