If you think nothing exciting goes on in Geneva, think again. From the beginning of October last year, a group of local Pâquis residents joined forces to set up an inspiring urban knitting project called Les Pâquis se rhabillent.
As many other international yarn bombing installations, Les Pâquis se rhabillent has brought together the local community, eager to reclaim and bring to life with yarns & plenty of colour some of Pâquis' most popular or unusual public places.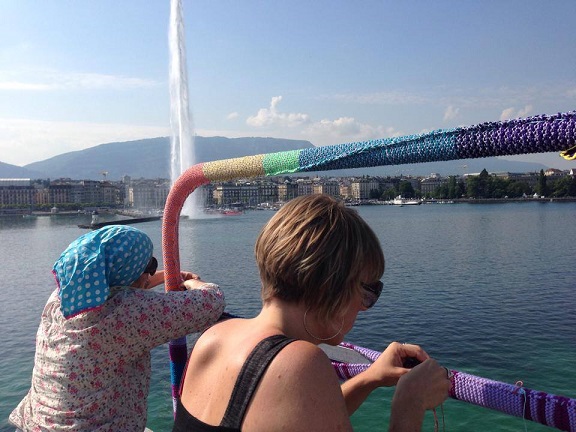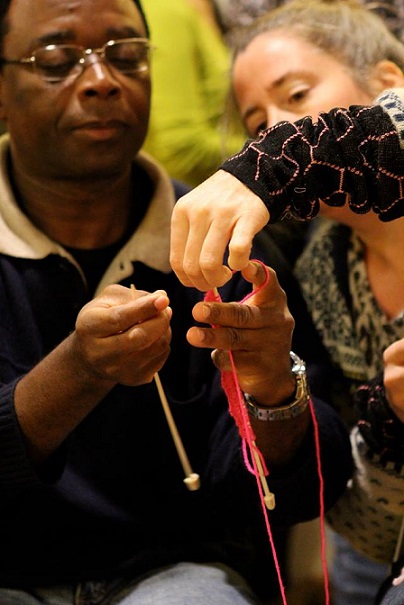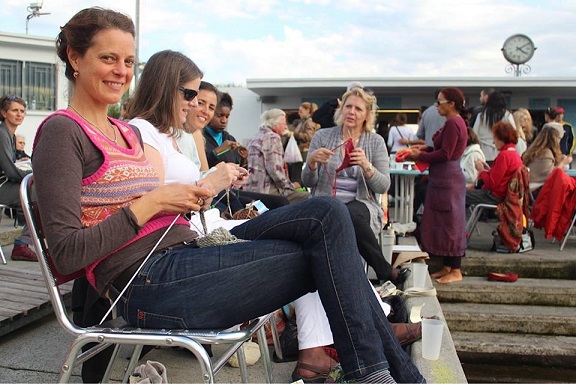 In the last few months, Pâquis' urban knitters of all ages & nationalities met at local libraries, community centres, tea-rooms (and at the Bains of course!) working together on what was to become one of the city's most exciting urban art projects of the year. The time has come now to celebrate their work and see the much-loved quartier des Pâquis dressed up in its new clothes.
Don't miss the grand opening of Les Pâquis se rhabillent urban knitting project on Saturday 14th of June 2014 at the Bains des Pâquis. From 6.30pm everyone is invited to take part in a celebratory apéritif followed by a music parade starting at 7.15pm.
The music parade will guide you through all the newly dressed spots of Pâquis, from the Bains through the Place de la Navigation and the Place du Temple. Geneva's most vibrant neighbourhood – a melting pot of cultures, traditions and some of the best haunts in the city – has most definitely never looked like this!