We've already talked about B Com Brasserie on our facebook page and in our post about child-friendly restaurants, but the feedback we got by so many of you was so overwhelmingly positive that we just had to share more photos here!
Opened in 2012, B Com Brasserie is a contemporary French brasserie with open kitchen, modern decor & a great indoor play area for the little gourmands, equipped with DVD player, IKEA play kitchen & plush toys. We were there last October so we sat inside, but they also have a nice outdoor terrace, perfect for dining al fresco in spring & summer!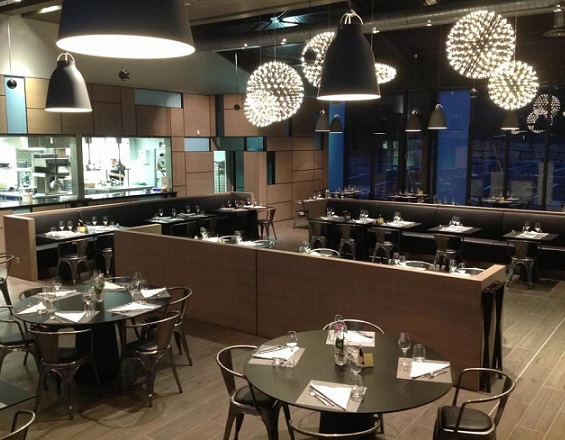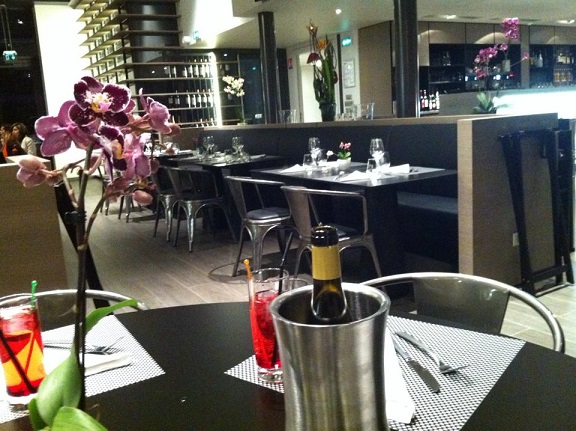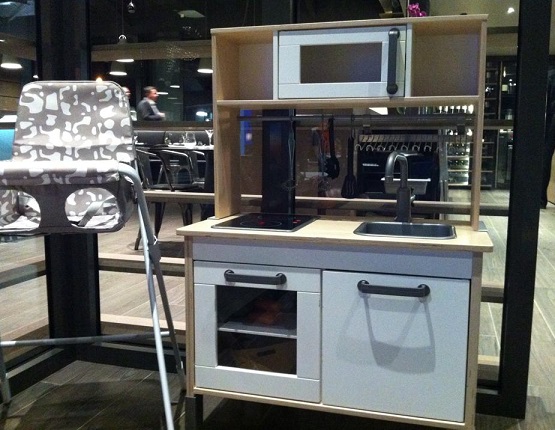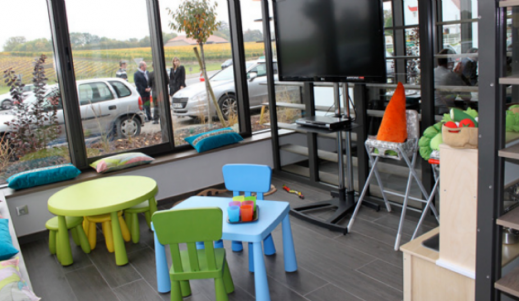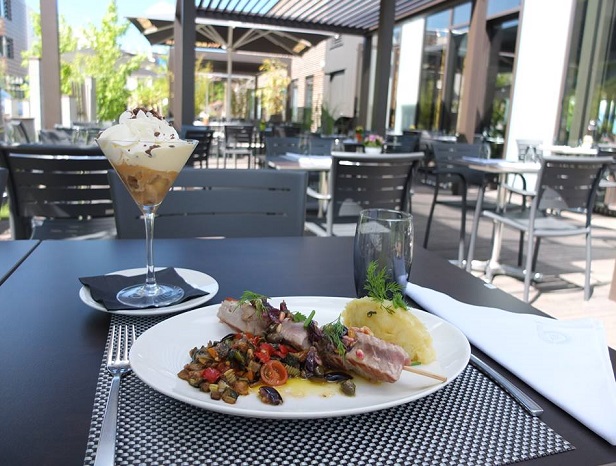 Lucy Nixon, Zena Wolfson-Graves and many of you told us how great this restaurant is for kids and how much you enjoy it, especially on a Friday night when it's absolutely teeming with young families with their little buttons in tow.
What we loved the most about it was its cool, contemporary look and a healthy kids menu at 10 Euros, which includes a choice of Cœur de Saumon BIO à la Plancha, Véritable Steak Haché, Filet de Poulet Fermier or Croque-Monsieur au Beaufort, accompanied by plenty of veggies and followed by a waffle or ice-cream.
Call me a bore, but a kids menu featuring greens and no chicken nuggets calls for a celebration in my book!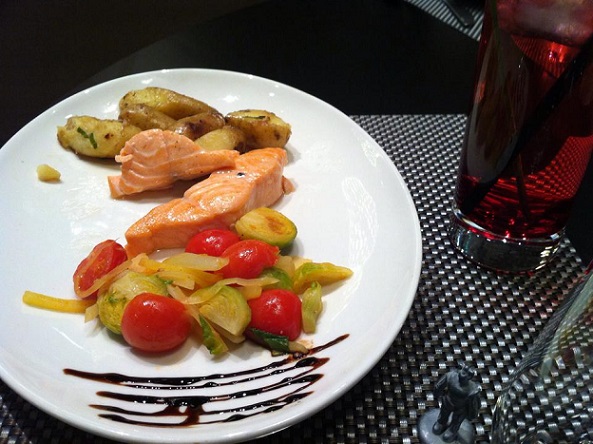 Along with a good bottle of vin français, the Husband and I went for Tarte fine Croustillante aux Légumes Grillés et Mozzarella Fondue and Tartare de Bœuf . The Fondant au Chocolat Noir et sa Glace Vanille at the end just was the perfect treat for a very tired mum.
B Com Brasserie is open Monday to Sunday from midday to 10.30pm, lunch is served from 12 to 2pm and dinner from 7pm to 10.30pm. It's best to book well in advance for Friday evenings & weekends. Bon appétit !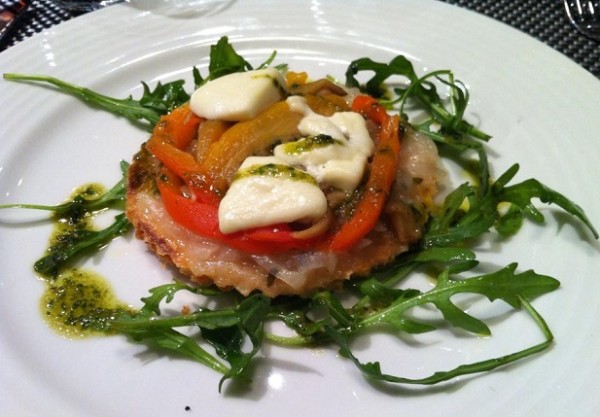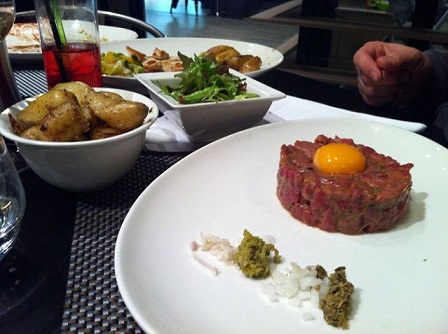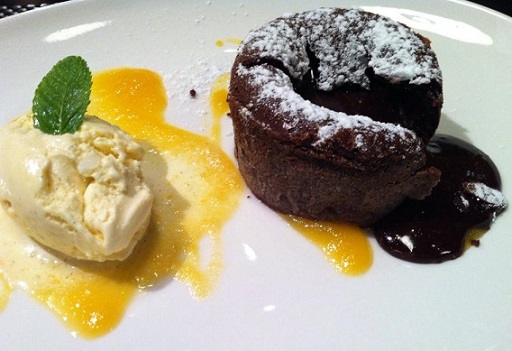 300 route de Collonges
74160 Archamps, Rhone-Alpes, France
Phone +33 4 50 31 23 23
Opening Times:
Mon – Sun: 12:00 – 14:00, 19:00 – 22:30
Lunch served from 12 to 2pm.
Dinner served from 7pm to 10.30pm. Bar open until midnight.
This is not a sponsored post!