Swiss-born illustrator and children author Céline Eimann will be launching her latest book "Lily meets the Stone-Muncher" on Thursday 20th of December 2012 from 5pm to 8pm at the family café-restaurant "Un R de famille" in Geneva, so if you're looking for a special book for your little ones this Xmas make sure you pop round !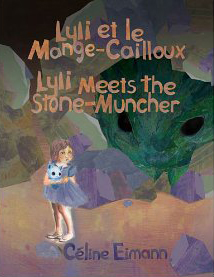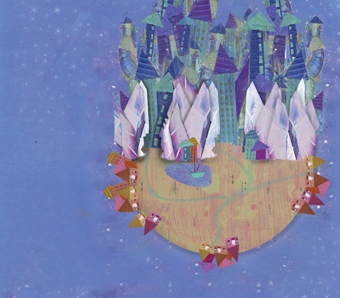 "Lily meets the Stone-Muncher" tells the story of Lyli, a brave little girl who wants to know what's over the mountains that surround her crowded city. She's not scared of the ferocious Stone-Muncher that is rumoured to live in a tunnel nearby. She doesn't believe in monsters! But when Lyli sets out on her expedition, she finds a lot more than she bargained for. Were the legends true all along? And what's really over the mountains?
The book is beautifully illustrated by Céline's imaginative watercolours, combined with collage and pencil drawings.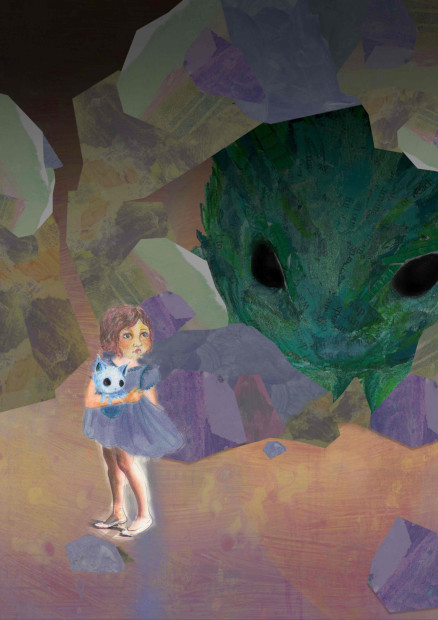 "Lily meets the Stone-Muncher" is for children aged 5-10 and is also available in French as well as bilingual French-English editions in paper and eBook formats.
Make sure you get to "Un R de famille" by 5pm as there will be some great kids activities centered around the book, some little snacks and after that you can get your copy signed by Céline herself. Here's the address:
Un R de famille
Rue Goetz-Monin 10, 1205 Genève
022 328 22 23
If you can't make it today but would like to find out more about "Lily meets the Stone-Muncher" or order a copy online, you can visit the author's official website or contact her by email at celineeimann@hotmail.com
Céline Eimann is also the illustrator of another children's book that will soon be available in a bilingual edition: "The Sky Dreamer-Le bateau de rêves", here's some of her beautiful images from the book…