I've already posted about my ice-cream addiction (I was raised in Italy after all!) so please bear with me if I bend your ears about it again. I am afraid I can't help it as I've recently tried and tested one of the most heavenly foodie destinations right in the heart of Thônex.
The family and I made our way to Puro Gelato last Sunday afternoon and I was immediately won over by its eco minimalist decor and retro touches. Then, when I had my first taste of their Coconut, carrot & cardamom sorbet I thanked my foodie star for leading me there.
Owner and founder Giuliana has managed something truly special: marrying 100% locally sourced, natural and organic ingredients with the ancient tradition of Italian ice-cream making and a genuine flair for delicate, original flavour combinations. Creamy, fresh and fully-flavoured doesn't come even close to describe it…you really have to taste it.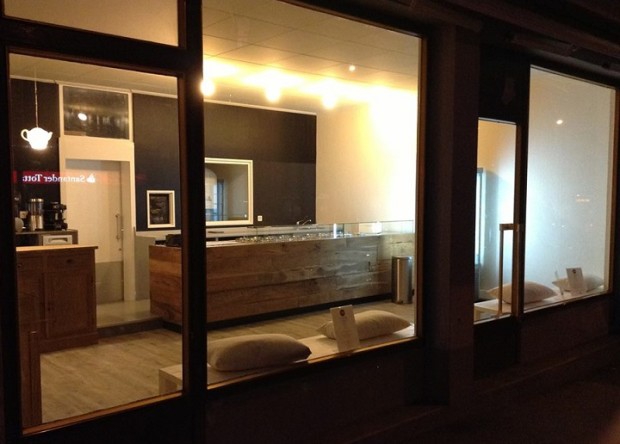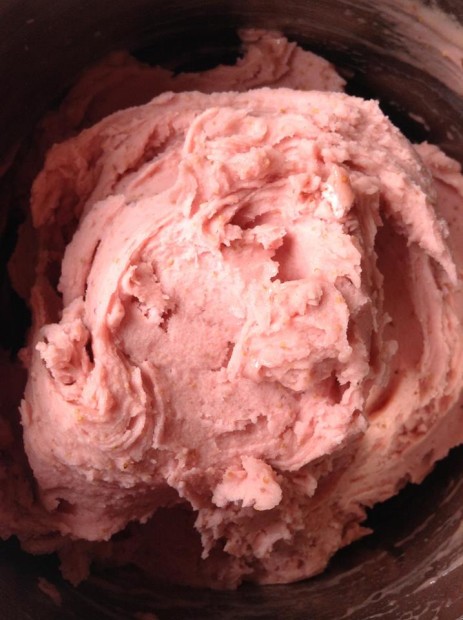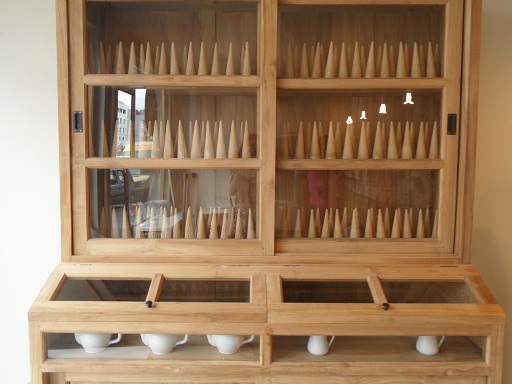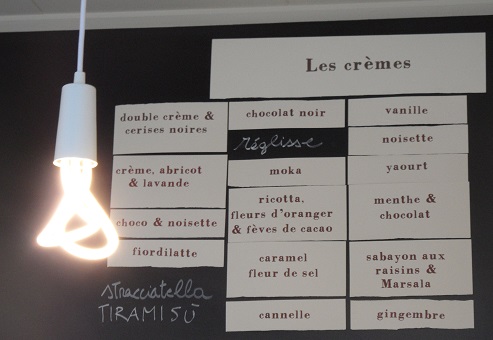 The selection of flavours include timeless classics like fiordilatte, pistacchio, chocolate and vanilla as well as more adventurous combinations such as Ricotta, fleurs d'oranger & cocoa beans or Cream, apricot & lavender flowers.
My little ones went for their all-time favourites and I was elated to know that they were enjoying a very healthy snack made only with Genevan milk, sugar and other natural ingredients, with no nasties or chemical additives at all (just take a look at the ingredients list on a tub of industrially made ice-cream and you'll know what I'm talking about).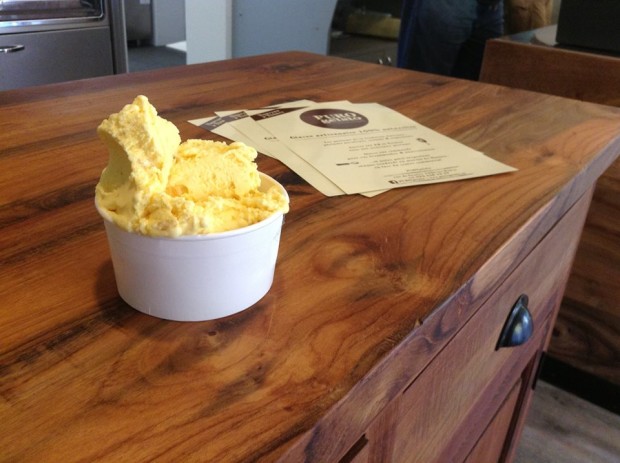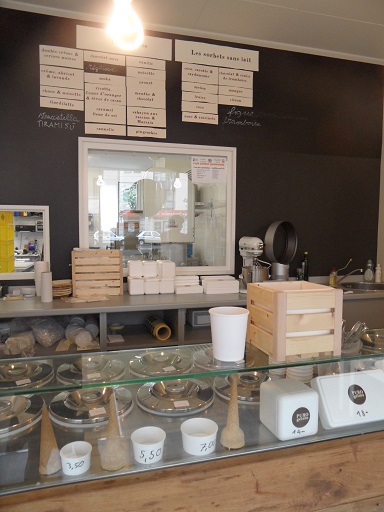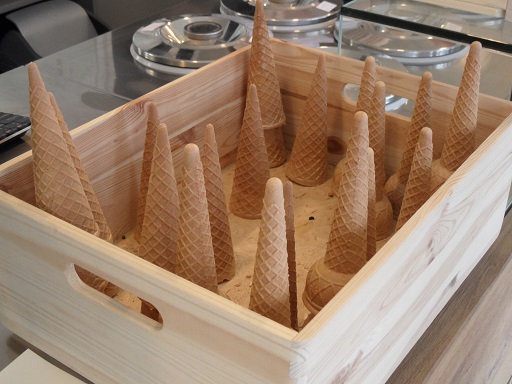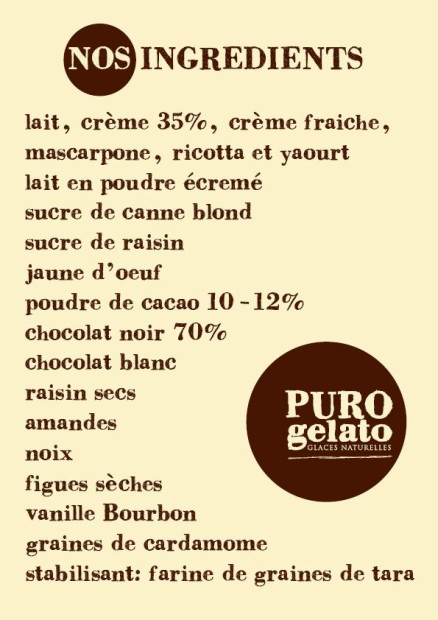 Puro Gelato's owner Giuliana is always working on developing new seasonal flavours and preparing some delectable surprises for the colder months ahead (homeade muffins & tomato focaccia anyone?), so if you'd like to try their mouthwatering creations head for their shop in Thônex or look out for their ice-cream van around town.
Puro Gelato also caters for birthdays and special events. And you know the best bit about it all ? They're open on Sundays from 10am to 7pm, now I know how I will chase away my winter Sunday blues…. !!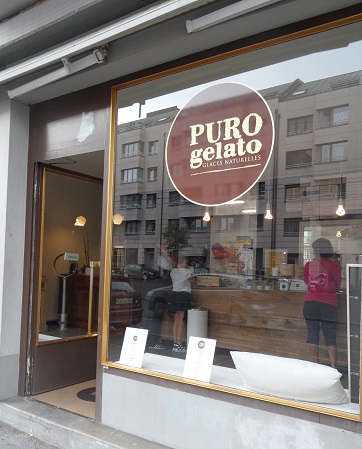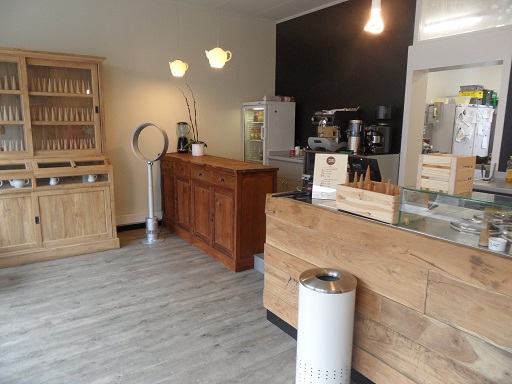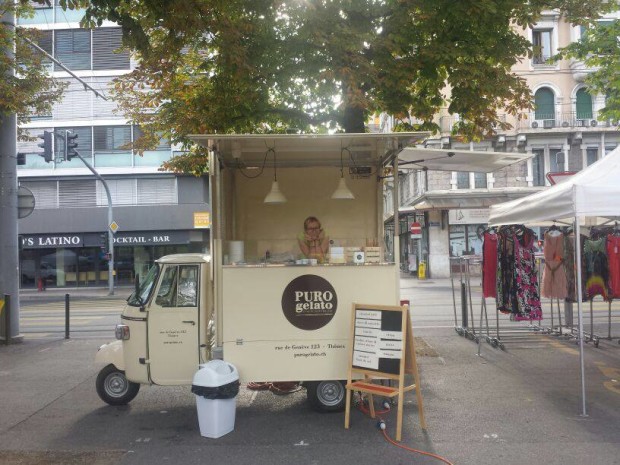 rue de Genève 123b
Thônex
Tel. 0223485239
info@purogelato.ch
Open Tuesday to Sunday from 10am to 7pm & until 9.30pm on Saturday.