Without a doubt, one of the nicest  and better-stocked kids bookshops in the Geneva area is La Librerit in Carouge. I stop by whenever I can and always manage to find a new book, board game or activity I know my little ones will love.
Conveniently located on Place du Marché – and very easily identifiable by its colourful yellow sign! – La Librerit stocks an amazing selection of children's books for all ages (mostly in French, although there is a small selection of English books as well as adult books).
I have a soft spot for their travel section, so I usually head straight for the lower ground floor, raring to leaf through their wonderful selection of illustrated travel books for kids.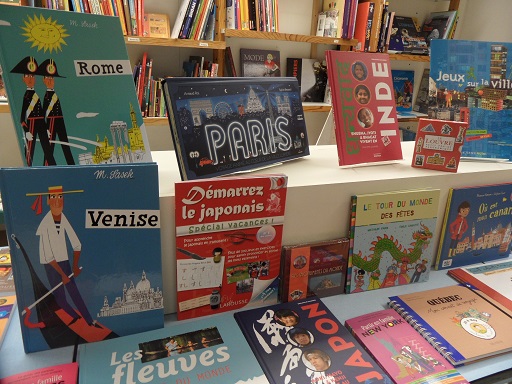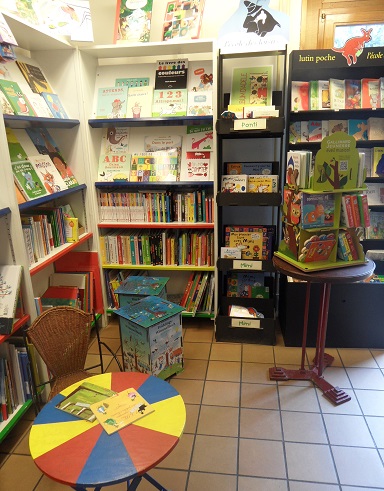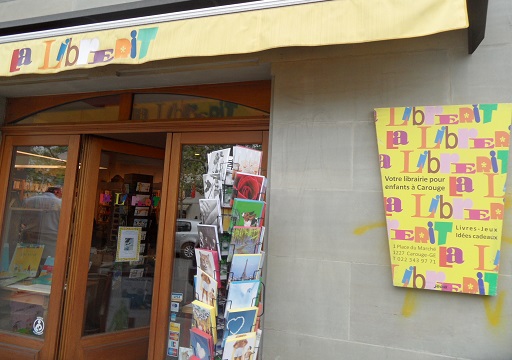 La Librerit also organizes readings, book signings & workshops that are great fun (especially when the weather turns grey & rainy…). See their official website for full details of all their upcoming events and mark your diary for the next September workshop:
Saturday 28th September 2013: Anne-Lise Boutin will welcome children aged 6 to 9 from 2pm to 5.30pm for two workshops (in French) where the kids will be making a circus character and a paper mask. A snack will also be offered from 3pm to 4pm. The first workshop "Atelier autour du papier découpé (collages et gommettes)", inspired by the book "Gommettes Circus" will begin at 2pm. The second one, based on the book "Coeur de Hibou", will begin at 4pm.
Places are limited so you must reserve yours in advance at 022 343 97 71 or info@lalibrerit.ch
Roll on winter, there's plenty to keep us entertained here !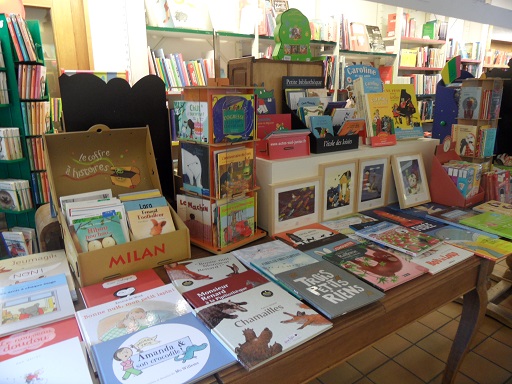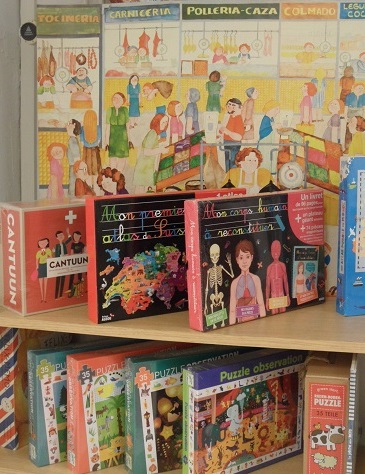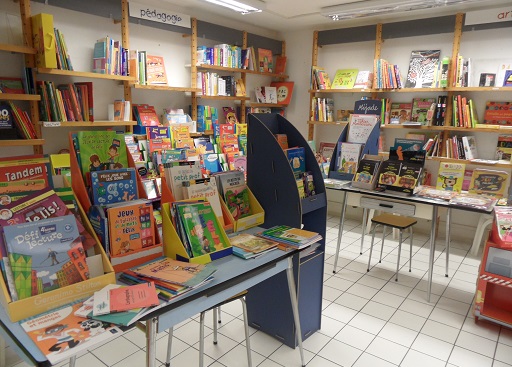 La Librerit in Carouge
1 Pl. du Marché
1227 Carouge
(tram 12, stop "Marché")
T 022 343 97 71
info@lalibrerit.ch
—————————–
Open Mondays from 2pm to 6.30pm
Tuesday to Friday from 9.30am to 6.30pm
Saturday from 9.30am to 6pm.