Calling all exhausted mums: if you live in the Nyon area and are looking for a lovely playground where your little monkeys can clamber to their hearts' content while you have a sneaky little sit-down, head for the place de jeu "Lignes d'aventure" at the Plage des Trois-Jetées.
This fab outdoor climbing area – suitable from 3 to 12 years of age – is located next to Nyon plage (walk from Route de Genève down towards the lakefront) and boasts truly stunning views over the lake and mountains.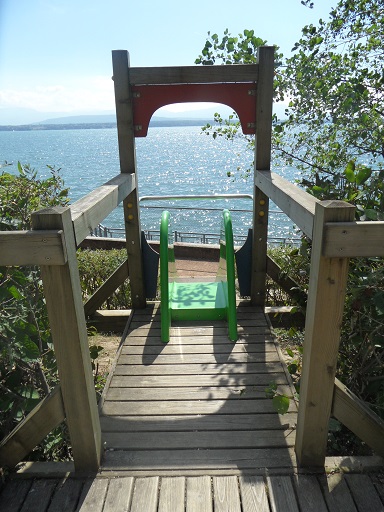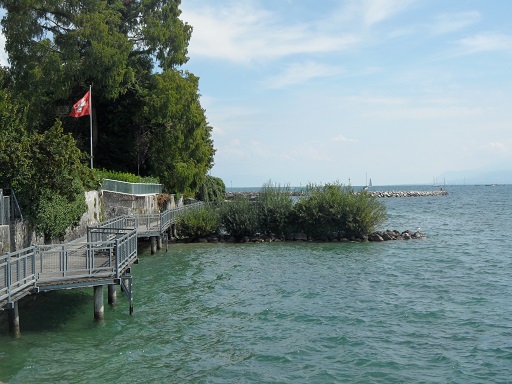 The play area is very secure and has only one way out, so no need to worry that your little ones might sneak out from a side entrance onto the street.
The steep slope and tall trees create the perfect setting for some truly exciting adventures: there are 2 slides, some wooden climbing frames, steps to the top and a wooden walkway with a wobbly Tibetan-bridge effect (but with none of the risks of course!).
I'm happy to report that on our last visit my 3 little munchkins played happily for a couple of hours, while I took a little breather & sat mountain-gazing on the wooden bench right next to the entrance gate…pure bliss !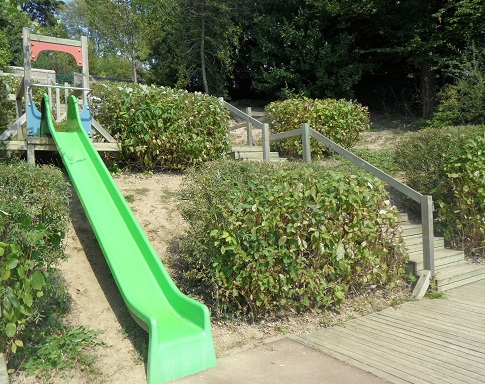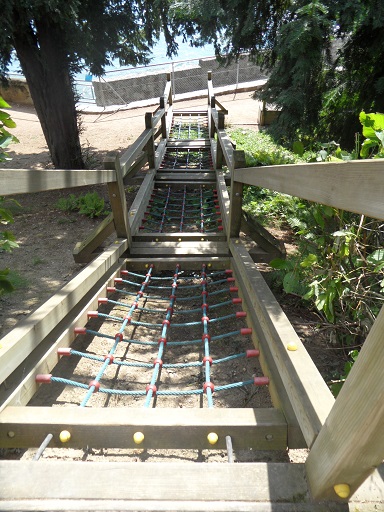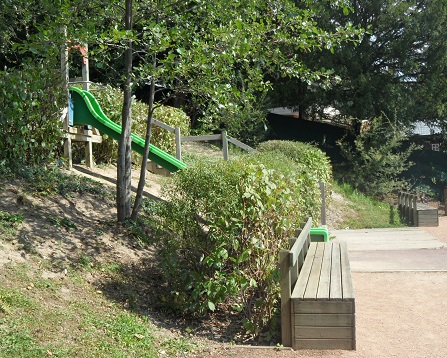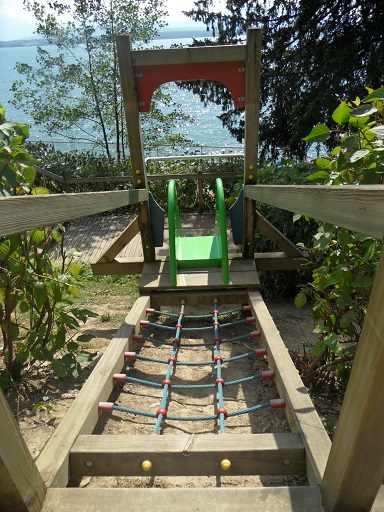 Click here for a complete list of all outdoor play areas in Nyon.
Place de jeu "Lignes d'aventure"
Route de Genève 12
1260 Nyon
Suitable for children aged 3 to 12. Free entry.