A couple of weeks before Christmas Expat Husband and I managed to sneak out for lunch without the kids (yep, I can't believe it either). We quickly scanned all the restaurants within a 2km radius and decided to try a lovely brasserie we'd spotted nearby: Au Boeuf Rouge in Crassier (Vaud).
Nestled at the centre of this pretty vadois village, Au Boeuf Rouge stands out for its traditional stone walls, bright red wooden shutters and that nonchalant rustic elegance that makes me go weak at the knees. And the food is as enticing as the decor: think traditional French cuisine with an elegant Swiss twist.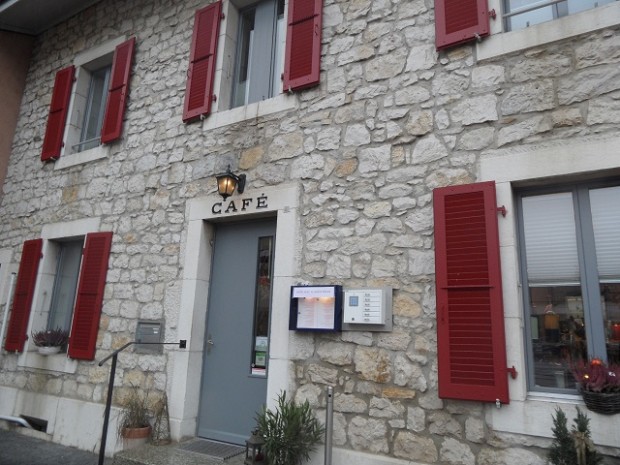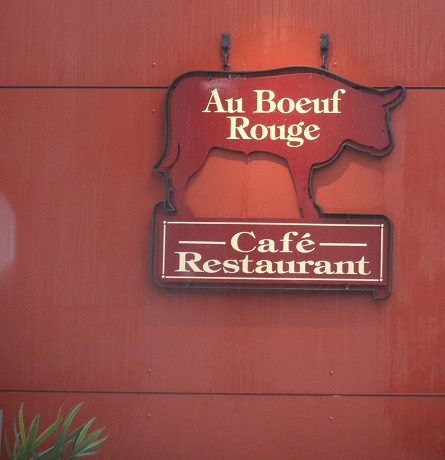 For lunch and dinner you can choose between the more formal (and slightly more expensive) restaurant or the more casual bistrot, as well as a gorgeous outdoor dining area in spring & summer, which is a better option for families with young children as it faces the village playground.
With its mix of modern and traditional furnishings and heart-warming dishes such as foie-gras millefeuille avec bavarois au gingembre the bistrot is a great choice. Ingredients change with the seasons and rely on local suppliers, just the way it should be.
I went for the salmon tartare but would have happily tried each dish on the menu…although that would have been impossible, I am proud to report I pilfered my fair share of foie-gras from Expat Husband's plate when he wasn't looking.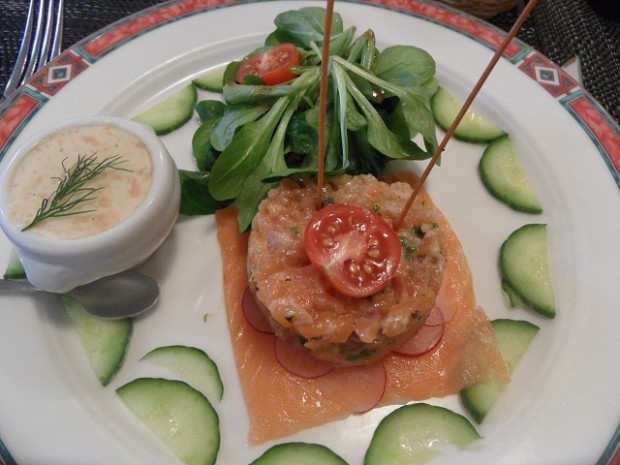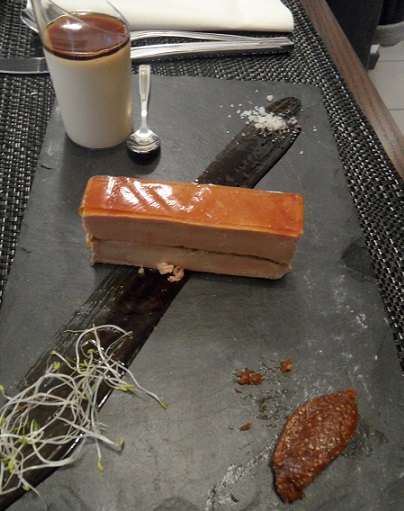 Our plats du jour were a bit rich but somehow suited to a freezing winter's day. I'd probably try one of their salad or lighter main dishes in the summer. Prices are in line with Swiss standards, with entrées starting at 18CHF.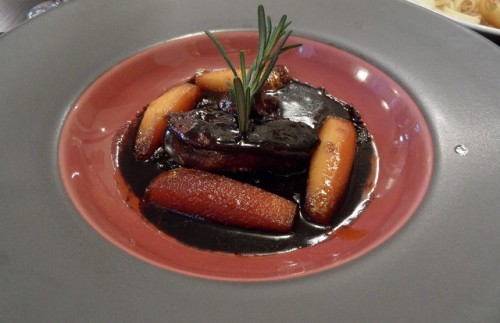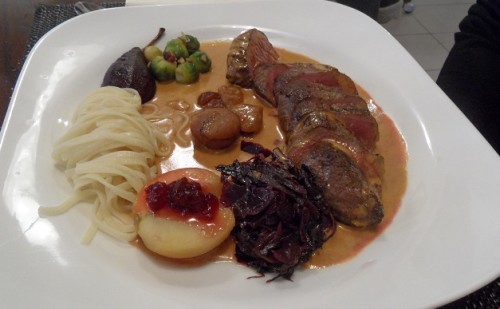 For a special occasion, you can also book one of the tables d'hôte in the restaurant's busy kitchen: you'll get all the front-row perks of seeing the chef prepare 5 of his signature dishes just for you, and the sommelier choose the perfect wine combination.
Last but by no means least, Au Boeuf Rouge is open on Sundays from 9am to midnight (hurray!) and it's also a boutique hotel, perfect for visiting friends & family (or a romantic weekend away but I digress…).
Hôtel, Restaurant et Brasseries 
2 Rue de la Tour
1263 Crassier (VD)
Tel: +41 22 367 12 19
reservation@bluemail.ch 
Opening times:
Tuesday to Thursday from 7.30am to midnight.
Saturday & Sunday from 9am to midnight.
Closed on Wednesday.
The hotel is open 7 days a week.