You know the exhilarating feeling you get when a family member/trusted friend offers to look after your little rascals for the evening, so that you can enjoy a night out with your better half?
Well, for me, that felling is always accompanied by a panicked frenzy. As used as I am to thinking of the little buttons first and choosing restaurants accordingly ("Do they have highchairs? What about a play area? Do they frown upon messy little diners?", you get the gist) I feel completely lost when faced with such endless freedom of choice.
Turns out that, 8 years a mother, I could point you to the nearest baby-friendly eating place with my eyes closed, but falter when it comes to date-night restaurants. I want to try them all but fret that the one I choose might just turn out to be disappointing or too expensive (very much a possibility in the area where we live!) so, more often than not, I resort to tossing a coin as we rush out of the door and jump in the car.
I have to warn you, this method is far from flawless & we've had more than our fair share of average/pompous/eye-wateringly expensive places (delete as appropriate) – but sometimes, by complete stroke of luck, we come across a perfect gem. The sort of place where you can't help holding hands across the table and feel like lovebirds on a first date!
One such place is, undoubtedly, L'Auberge du Château in Nyon (VD) an Italian restaurant & pizzeria overlooking the beautiful Château de Nyon. With its high ceilings, crispy white tablecloths and soft lighting, this is definitely the ideal place for a romantic night-out à deux.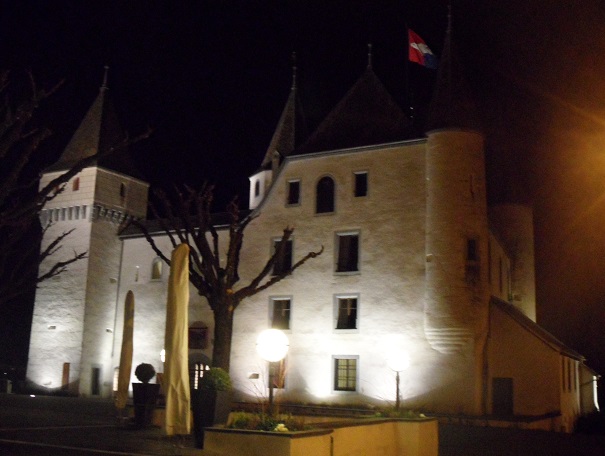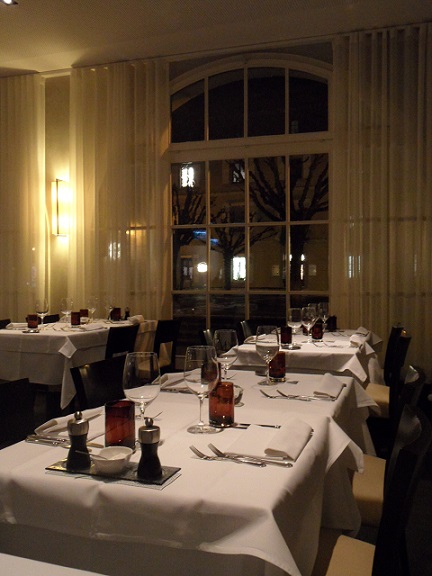 Expat husband and I were there just a few weeks ago and, as we walked in, we knew we'd struck gold this time! Stylish yet simple, elegant but far from snooty, L'Auberge du Château welcomes you with the warm aroma of its pizza wood-oven and lovely service.
The menu is all about contemporary Italian cuisine and – of course – mouth-watering pizze with a gourmet twist (truffle oil anyone?). As always, I just couldn't make my mind up…was I going to go for pasta? Or a healthy fish main? But who was I kidding, could I really give up pizza when it was baked right under my nose? And what about pudding? Would I have room left for that?!
In the end my better half & I managed to find a compromise and went for the following: open scallop ravioli; grilled beef with balsamic radicchio, black truffle & crispy ham; rosemary & sea salt focaccia; mango pannacotta and moelleux au chocolat. Words could not describe how delicious it all was, so I'll leave these snaps to do the talking…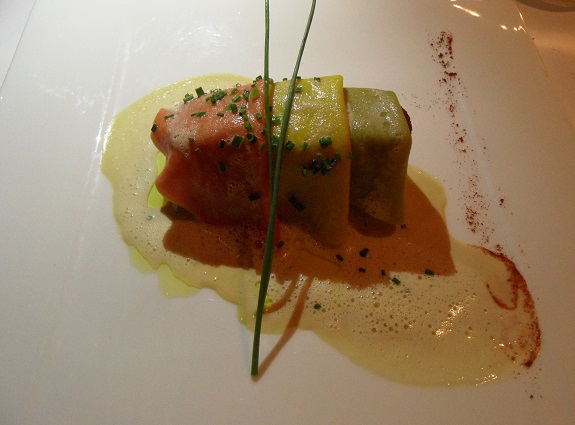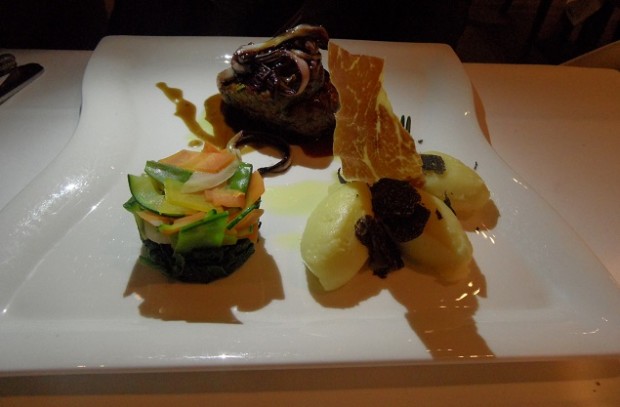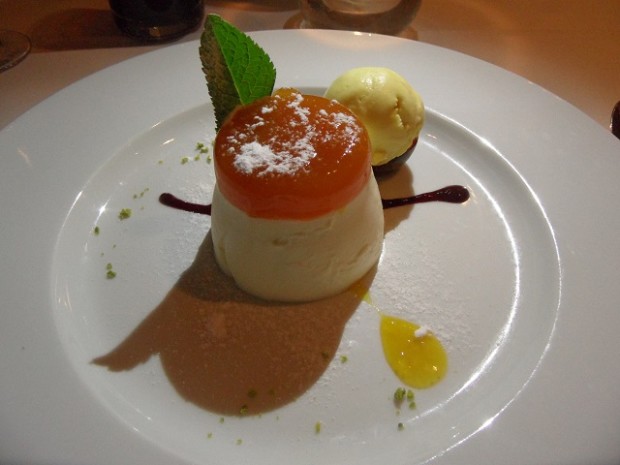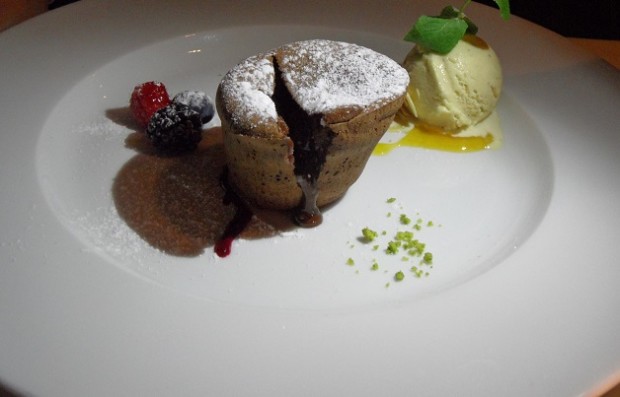 This time, we couldn't squeeze in a couple of pizze, but if their rosemary focaccia is anything to go by, the dough is just as I like it: perfectly light & crispy around the edges and thin in the middle, with a subtle scent of good-quality extra virgin olive oil. And it's baked in a wood-fired oven as tradition wants it!
Needless to say, I gobbled it all up before Expat Husband could say "buon appetito".
L'Auberge du Château is perfect for a romantic night-out but in the summer they have a lovely outdoor terrace facing Nyon Castle where we might try taking the kids…fingers crossed they won't cause too much damage.
The restaurant is open 7 days a week: lunch is served from midday to 2.30pm and dinner from 7pm to midnight. Pizza is only served until 11pm. During the summer & warmer months, when their outdoor terrace is open, you can also order from a petite carte (in the afternoon between 2.30pm and 5.30pm).
8 Place du Château
Nyon
Réservations : 022 361 00 32
Open 7 days a week.
This is NOT a sponsored post but the genuine account of our evening out.