Recently opened, L'Entrecôte Mademoiselle in Divonne-les-Bains is a great place to enjoy French-style steak & chips at a reasonable price. The family and I, spurred on by a very carnivore husband, decided to try it this weekend and gave it the thumbs up.
From its traditional brasserie wooden tables and wine crates to Edith Piaf's husky tones playing in the background, this is the full French Monty. Just sit down and wait for your fixed menu of lettuce & walnuts salad followed by juicy sirloin steak with homemade sauce & chips and you'll probably be humming "Allons enfants" without realizing.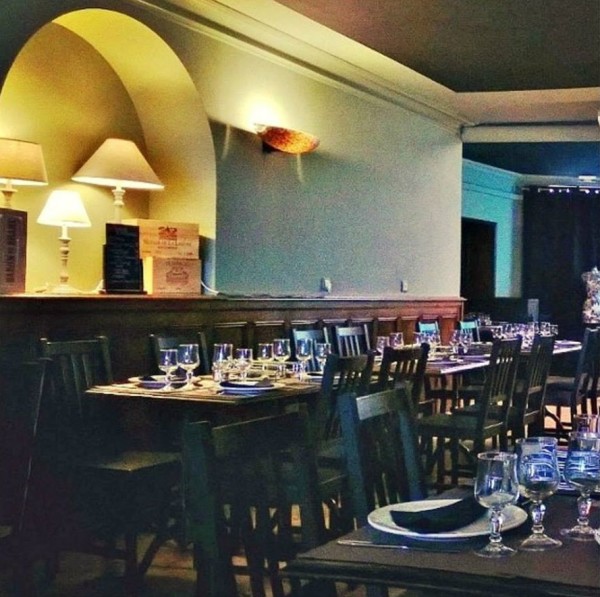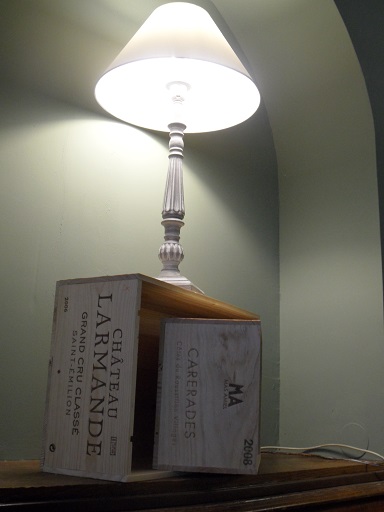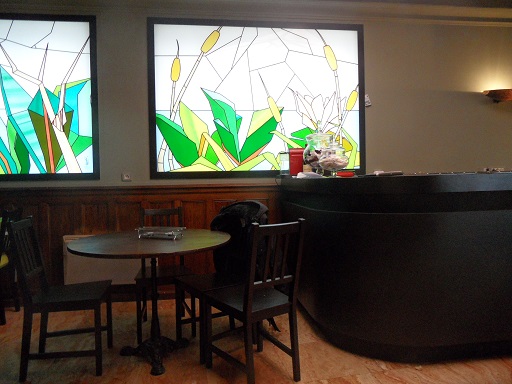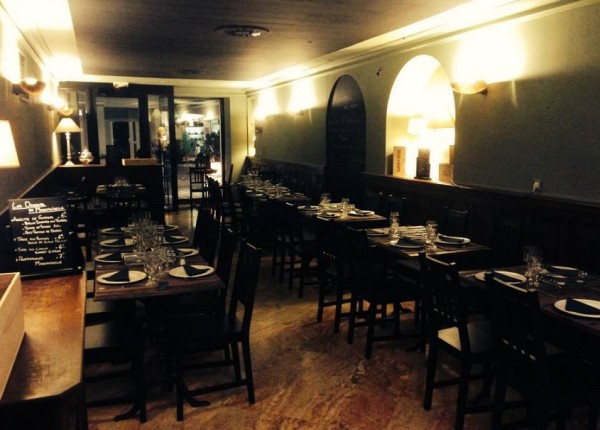 L'Entrecôte Mademoiselle is located on the Grande Rue, right next door to Divonne's post office. They don't have a play area as such but when we had lunch there on a Saturday there were many other families enjoying a lovely meal with kids of different ages. They have high-chairs available but it's better to reserve one in advance when you book your table.
The 180 grams per person tender sirloin steak is served with a homemade sauce (secret recipe!) but you can ask them to hold the sauce for the kids if you think your little ones might not like it. That's what we did, although my 8 year-old had a taste of our steak and said he loved the sauce!
The trickiest bit is ordering the meat as rare or well-cooked as you like it so here's a little glossary:
Steak bleu (Rare): cooked for max. 1 minute on each side, this is definitely as rare as it comes.
Steak saignant (Medium Rare): cooked for a bit longer until the meat juices run pink when pressed with your finger. It's still quite rare if you ask me.
Steak à point (Medium): this is when the steak feels tender but much firmer than the steak saignant when you press it with your finger. This is usually the safe option I go for!
Steak bien cuit (Well Cooked): when the meat juices don't run pink anymore, might be a little less tender if cooked too much.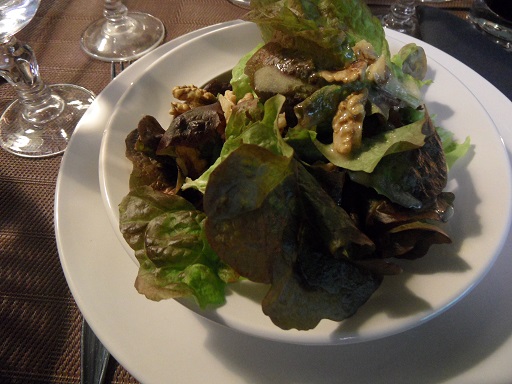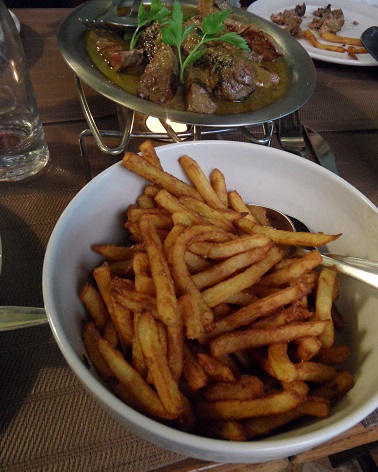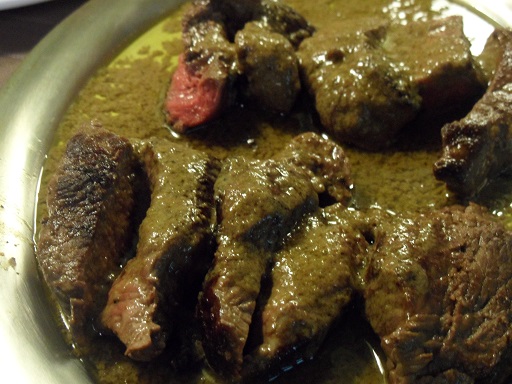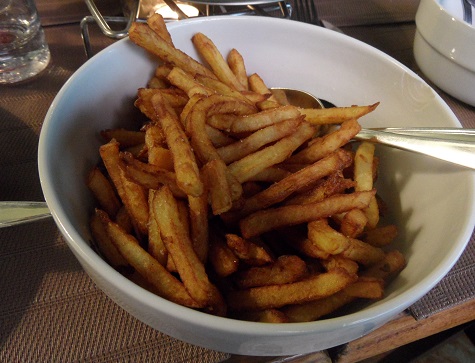 The fixed menu of walnut salad, 100% French beef & fries at L'Entrecôte Mademoiselle costs 22 Euros per person (13 Euros for kids).
We couldn't manage but you can follow it up with an "Assiette 3 fromages" (Briard Savarin au truffes, petit brebis pate molle, tomme de savoie) or alternatively with homemade profiteroles/tartes with ice-cream for 6 Euros per portion –  we thought it was quite a reasonable price for a family meal, considering how high restaurant prices are in the Geneva area!
The great news? They're open for lunch on Sundays too, but make sure you book in advance as it gets quite busy.
PS. This is NOT a sponsored post!
331 Grande Rue
01220 Divonne-les-Bains
Tel.  +33 4 50 20 33 64
Opening Times:
Closed on Monday.
Tuesday: open from 7pm to 10pm.
Wednesday to Saturday: midday to 2.30pm and 7pm to 10pm.
Sunday: midday to 2.30pm.
Here's the details of other restaurants in Geneva offering a similar fixed menu of salad, steak and fries. Bon Appétit!
Le Relais de l'Entrecôte (Rue du Rhône 49, Genève) is a Geneva institution, serving up melt-in-the-mouth beef tenderloin and fries since 1959. The bonus is you get a second serving of meat so no one leaves hungry! Kids are welcome and service is very fast but it's probably better suited to older children or young babies as there isn't a lot of space to move around. They have 3 branches in Paris too, mais oui!
Wine & Beef (Rue Pécolat 4, Genève) is 2 minutes away from Cornavin station. It's an elegant bistrot with a cool, contemporary twist – maybe better enjoyed without the kids. The sirloin with secret sauce is delicious and you get a second helping too!
Café de Paris – Chez Boubier (Rue du Mont-Blanc 26, Genève), just a short walk from Cornavin station, is a classic destination for sterling steak & chips à la française accompanied by their legendary butter sauce, perfected by Monsieur Boubier in 1930. This is a charming Parisian-style bistrot to be enjoyed alone or in the company of older children.