Al fresco dining is one of the many reasons why we love living in Switzerland so, when summer kicks off, we begin anew our search for the best outdoor terraces around.
One that certainly qualifies is the Restaurant La Croix Verte in the heart of the village of Vich (VD). Opened in 2012, this cool little bistro boasts not only a lovely outside space with a fenced play area (very safe even for young toddlers) but a carte of superb meat dishes as well.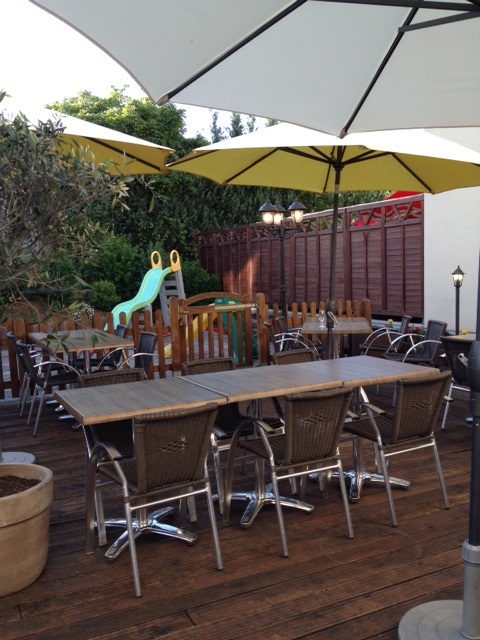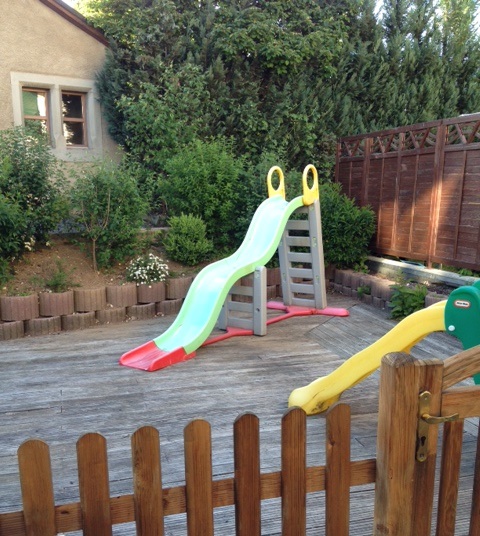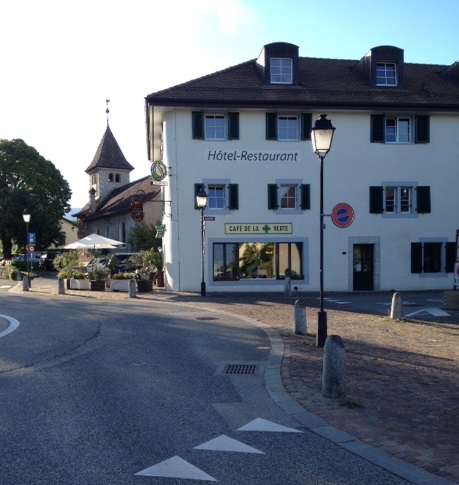 The restaurant's high-quality meat comes straight from the boucherie du Molard in Geneva and is served on the ardoise grill stone, as a tartare or – more spectacularly – as potence flambée au Cognac.
If you've never tried a 'potence flambée', it's definitely a food experience you won't forget. Inspired by ancient medieval traditions, this hot metal contraption is used to flame succulent chunks of cœur de filet of Black Angus beef in cognac, with spectacular effects.
The melt-in-the-mouth morsels are then served with roast potatoes and 5 sauces.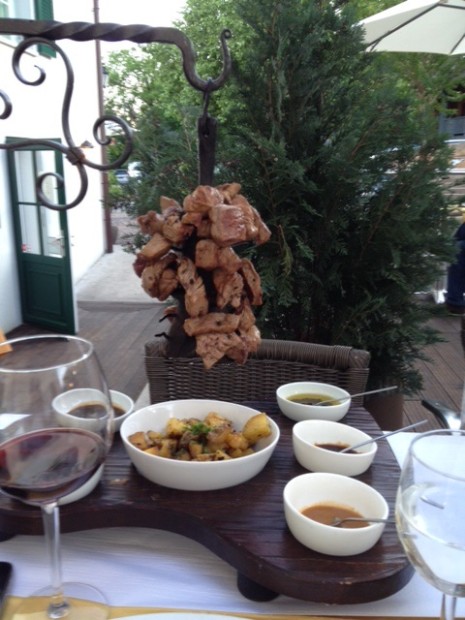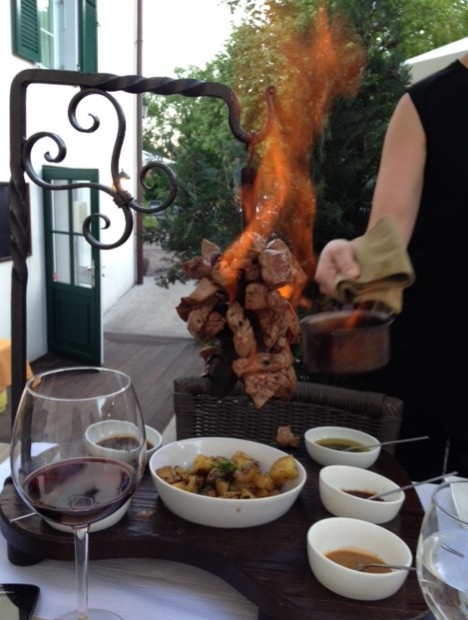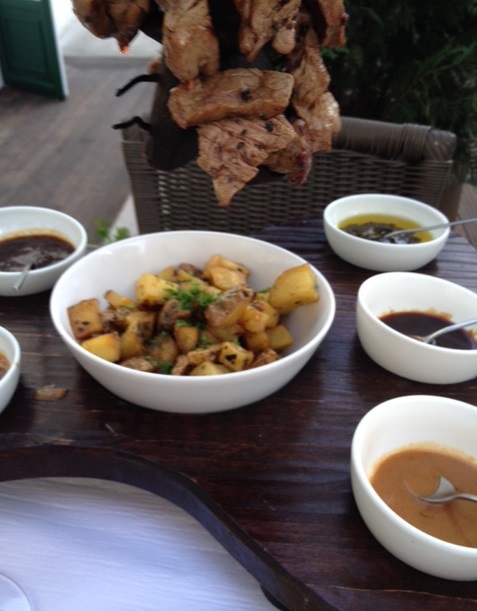 Starters were equally flavoursome and steeped in Swiss culinary tradition but with a contemporary twist: think seasonal grilled fennel with lentils, salade de tomme vaudoise et lard grillé or tartine de duo de foie gras.
If anyone told you it's impossible to enjoy a fine meal with kids in tow, give the Restaurant La Croix Verte a try — it's also a great option when family and friends come over to visit from abroad!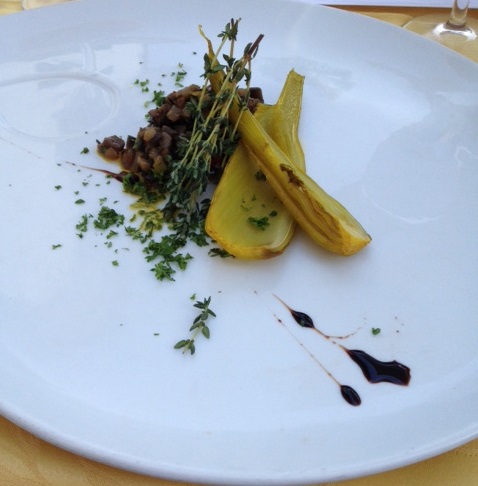 This is NOT a sponsored post.
Grand'Rue 1
1267 Vich
Tel. 022 364 10 78
Open 7 days a week
Free underground parking