Here at Geneva Family Diaries we're great fans of Atila 4 child's gorgeous creations, so I jumped for joy when designer Marie wrote to tell us about her upcoming baby & kids clothing sale.
If you'd like to buy some unique, original and super-comfy clothes for your little ones at reduced prices, make sure you clear your diary for the 8th, 12th, 14th and 15th of June 2013 as Marie will exceptionally open up her showroom for this sale from 2.30pm to 5.30pm.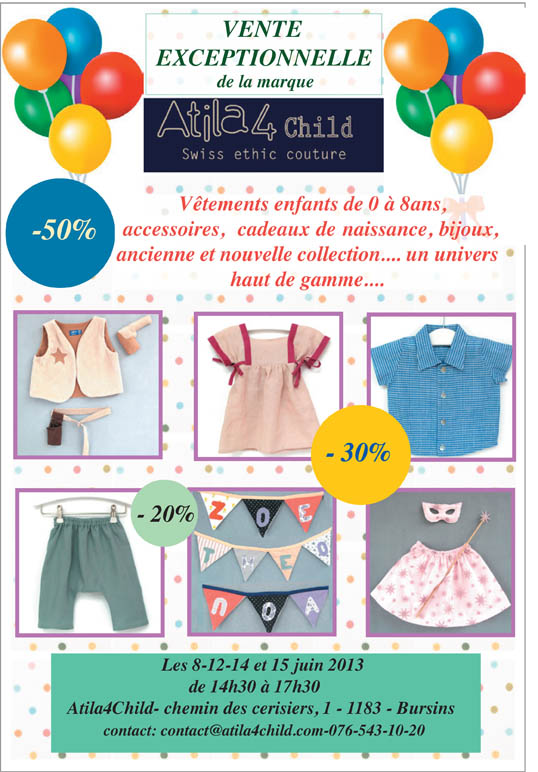 Marie's designs for babies and children from 0 to 8 years-old will be on sale at 20%, 30% and 50% off.
Some items will be from previous collections but there will be some gorgeous creations from the most recent one, as well as accessories, jewellery and baby gifts.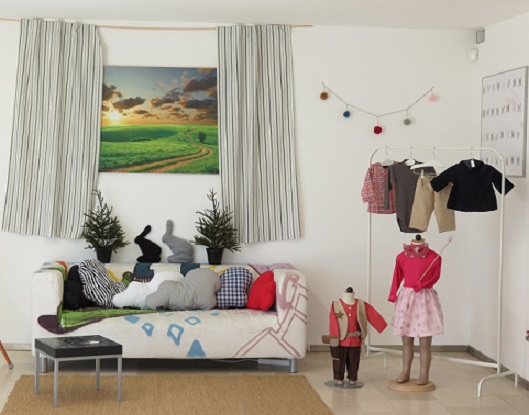 Read our previous post to find out more about Marie and her fab designs, we promise you won't be disappointed !
Chemin des Cerisiers 1
1183 Bursins (VD)
tel 076 543 10 20