We are very happy to publish the story of expat mumpreneurs Renata Bossetti and Sara Mesquida, the hearts & souls behind Pépit9s, a brand of handmade jewelry founded in 2013. Hope you will enjoy finding out about their flair and commitment as much as we did!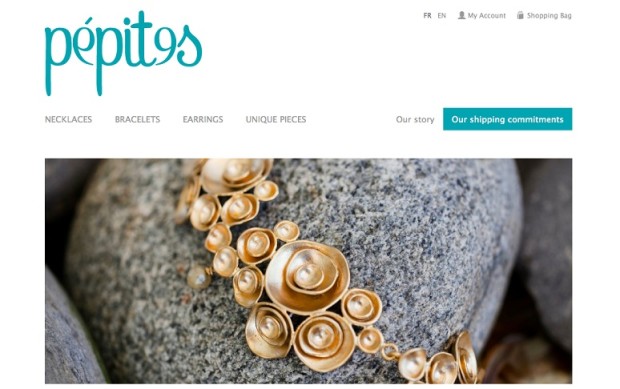 Two women of different cultures, life stories & sensibilities.
Renata a blonde Italian, delicate, artistic, curious has been living in Switzerland with her husband and two little sons for the past 5 years. After studying fashion design, she trained with the likes of Gianfranco Ferré in Italy and later on opened her own shop where she featured her designs of clothes and jewelry along with other brands she liked. She admires nature and all its infinite perfect combinations and forms. She is captivated by indigenous peoples and their uncontaminated sense of creativity. She lost her heart into someones eyes.
Sara a brunette French-Lebanese, intense, generous, sincere, moved from Paris to the Swiss Riviera a year ago with her husband and son. Following her MBA, she managed brands for multinationals in France. Attracted by simplicity, kindness, the sound of laughter, she admires talented people and their ability to surpass themselves. She dreams of diving with dolphins.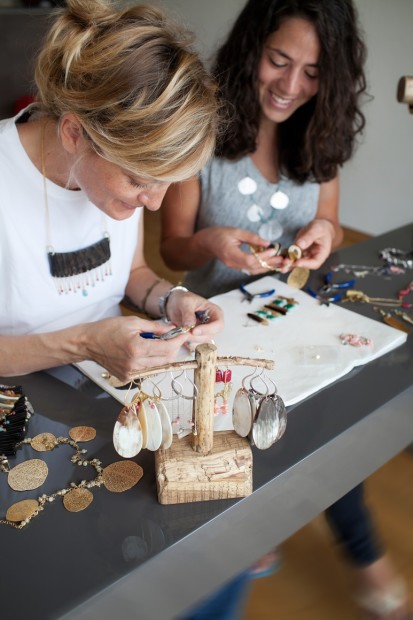 A shared dream.
Both Sara & Renata are excited about new challenges, travelling and discovering new things. They treasure the warm feeling of loving and being loved. Both passionate about jewelry and the value of handicraft quality, they have the same vision for contemporary sophistication.
Sharing the magical experience of becoming mothers on the same date: September nine (9.9), the duo was destined to meet. A creative partnership was a natural progression of their friendship. Together they form Pépit9s and they aim for their creations to reflect a timeless elegance, evoke an emotion, become part of the soul of the woman who wears it.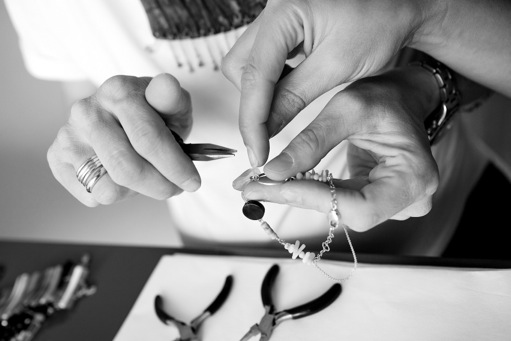 Like a rare treasure, each piece of the Pépit9s collection is handmade in Switzerland, in limited series of 99 numbered pieces. Combining finesse and originality Pépit9s creations are made in semi precious metals and stones. Other materials used, such as all natural horn, are carefully selected from sources that respect the environment.
Take a look at Pépit9s collection on their e-shop www.pepit9s.com. They offer free shipping and return in Switzerland. They also frequently organize pop-up stores, the coming one is planned in Geneva end of March 2014 for the launch of their New Collection. To know more about these events, all you have to do is subscribe to their newsletter by sending an email to contact@pepit9s.com