Whoever said there's no fun to be had in Geneva as everything is just too expensive has probably never experienced one of the city's best summer events: CinéTransat. If you're in town from the 11th of July to the 18th of August 2013, make sure you pop round at least once.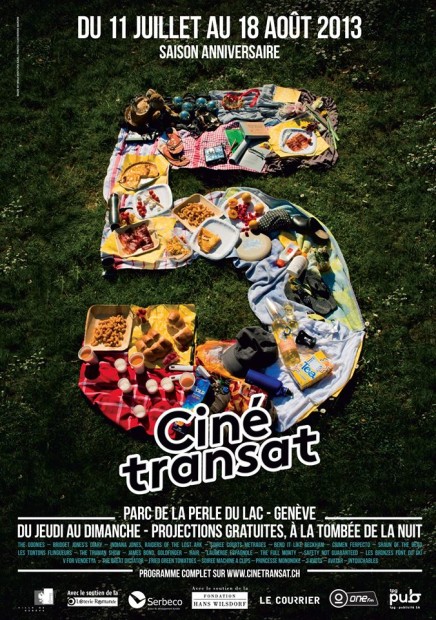 CinéTransat is one of the Geneva's best-loved summer festivals and it's easy to understand why: every evening from Thursday to Sunday they show a selection of great movies free of charge in the wonderful setting of the Parc de la Perle du Lac. You can get there a bit earlier of course, bring your own picnic and enjoy a lovely evening out with family and friends.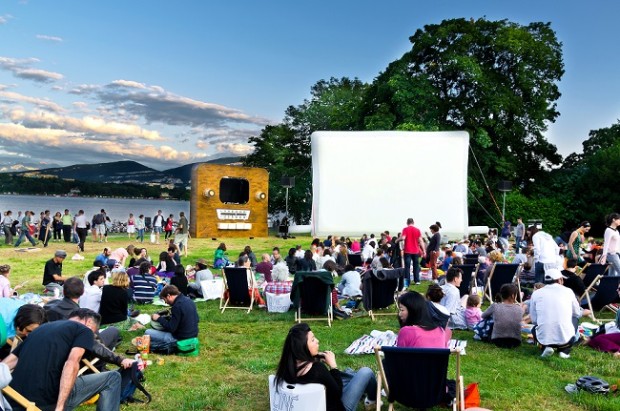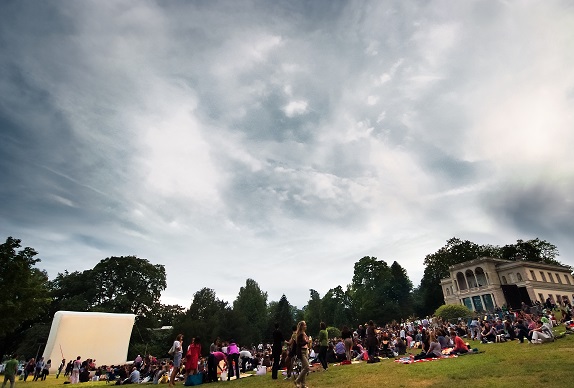 But CinéTransat is much more than just another open-air summer cinema. It is fundamentally a convivial, shared experiences, which is as much about fun and hunour as it is about watching some of the best-loved movies ever made.
The team behind CinéTransat also organize a series of theme and karaoke nights: from Indiana Jones to Zombies and even a romantic picnic competition, make sure you dress the part ! Find out more about CinéTransat in our 2012 interview with founder and organizer Dan Acher.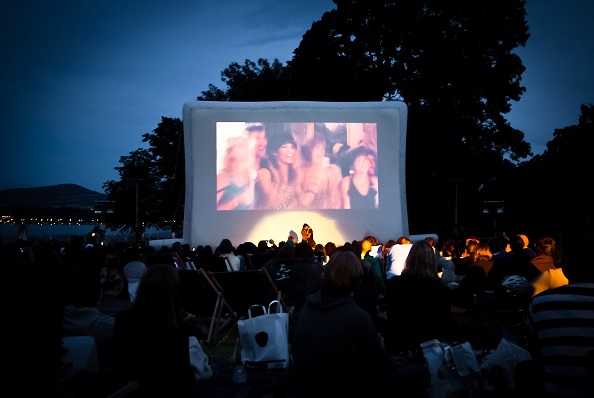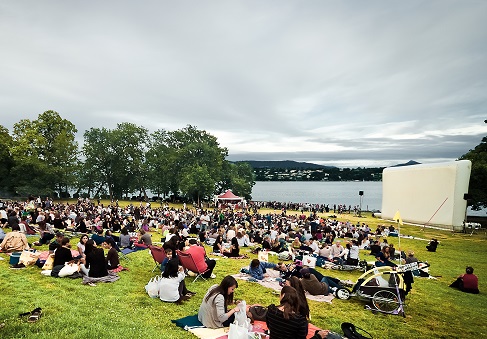 If you've never been, we promise you will love this event – if you've been, we bet you can't wait to go back again this year. Movies are shown in their original version with subtitles, so all British & American movies will be in English (except for children's cartoon, which are always shown in French).
The complete list of movies for this year's edition is the following:
11.07 THE GOONIES
12.07 BRIDGET JONES'S DIARY
13.07 INDIANA JONES – RAIDERS OF THE LOST ARK
14.07 SOIREE COURTS METRAGES SUISSES
18.07 BEND IT LIKE BECKHAM
19.07 CRIMEN FERPECTO
20.07 SHAUN OF THE DEAD
21.07 LES TONTONS FLINGUEURS
25.07 THE TRUMAN SHOW
26.07 JAMES BOND – GOLDFINGER
27.07 HAIR
28.07 L'AUBERGE ESPAGNOLE
01.08 THE FULL MONTY
02.08 SAFETY NOT GUARANTEED
03.08 LES BRONZES FONT DU SKI
04.08 V FOR VENDETTA
08.08 THE GREAT DICTATOR
09.08 FRIED GREEN TOMATOES
10.08 MACHINE A CLIPS
11.08 SOIREE DE RATTRAPAGE
15.08 PRINCESSE MONONOKE
16.08 3 IDIOTS
17.08 AVATAR
18.08 INTOUCHABLES
Remember to check their facebook page in case of bad weather or rain as the session might be cancelled.
CinéTransat is a great night out for families as well: "The Goonies" on the 11th of July 2013 and "Princesse Mononoke" on the 15th of August 2013 (in French) are great movies for kids of all ages !
11th July-18th August 2013
Parc de la Perle du Lac
Geneva