Our boys had a great time when they went to see Heidi at the Théâtre Rodolphe Töpffer in Geneva just before Christmas, so I'll soon be booking tickets for their next show: "Le Chat Botté", scheduled from the 24th of February to the 24th of March 2013.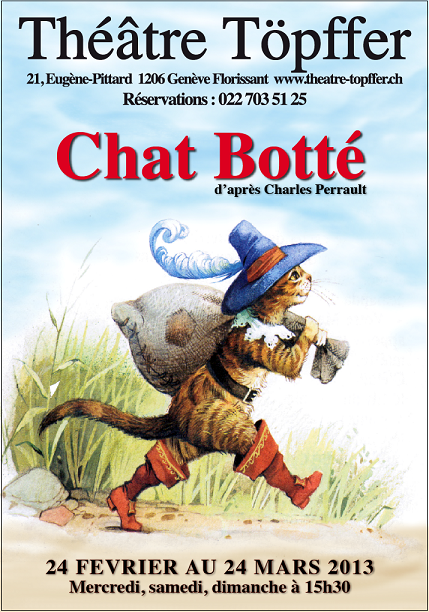 The show will follow the original Charles Perrault's tale of a clever, sharp kitty who helps his young owner to conquer fame and fortune, as well as the heart of a beautiful princess.
Performances will take place on Wednesdays, Saturdays and Sundays at 3.30pm at the Théâtre Rodolphe Töpffer (21, Avenue Eugène Pittard); however doors and the theatre's bar open one hour before so get there early in order to secure some good front seats for the little ones.
Tickets must be reserved in advance by phone at 022 703 51 25.
Image courtesy of Théâtre Rodolphe Töpffer – Geneva