First of all, I have to thank Italian expat Francesco for mentioning the Aéro Bistro to me during dinner one evening. We were talking about Thai restaurants in Geneva and he told me this little bistro served some of the best Thai food he'd ever tasted in the area. And boy was he right…
The Aéro Bistro in Meyrin is a true hidden gem, huddled at the far end of Route H.C. Forestier behind Geneva airport and has a very simple, basic appearance but please don't let this put you off because when you can bite into a delicious, fully-flavoured Thai curry who cares about fancy colour schemes?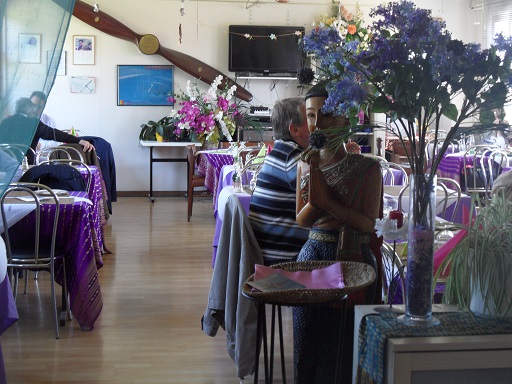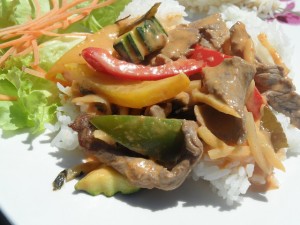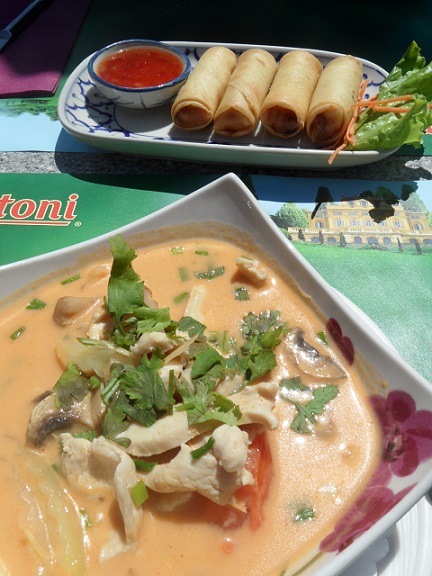 Last week Expat Husband surprised me with lunch at the Aéro Bistro. As he's usually got two little boys hanging off his neck and I have a little missy attached to my leg, meeting for "clandestine" lunches when the monsters are at school is the only way we can finish an adult conversation!
Although we were alone on this occasion, this is a child-friendly restaurant and I would recommend it especially in spring and summer when you can eat on the large terrace outside and keep an eye on the two garden playhouses overlooking Geneva airport's runway, which is another great bonus to keep the little ones entertained.
The indoor restaurant area is smaller and doesn't have a play area hence it's more suitable for young babies or older children, rather than energetic toddlers who don't enjoy sitting still for long. They have 2 highchairs available, so make sure you reserve one in advance.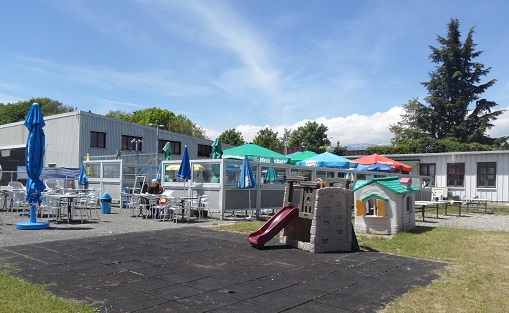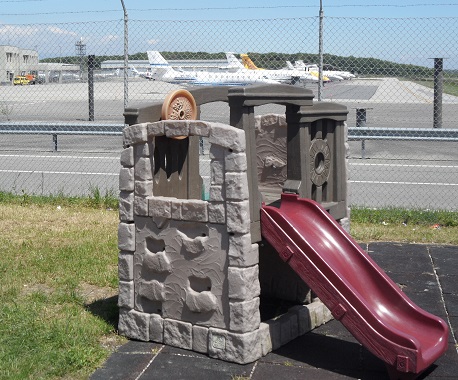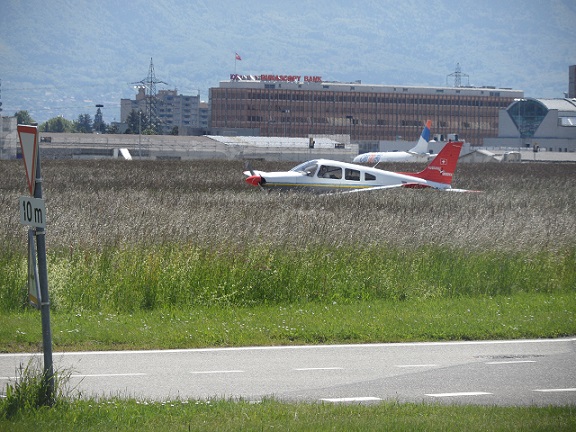 Back to the food: the Aéro Bistro serves both traditional Swiss dishes like fondue, malakoffs, tartare and a selection of utterly delicious Thai dishes. Prices are very reasonable at around 10CHF for a starter, 20CHF for a main dish and 17CHF for a plat du jour.
My partner in crime and I went for Pad Thai, chicken & mushroom soup, spring rolls and red beef curry.
I wish I could share the flavour of these dishes here because I fear words won't do it justice. The individual taste of fresh herbs and spices came through with every bite and then delicately melded together: I love it when I can bite into chunks of galangal, sweet Thai basil, kaffir lime leaves and lemon grass in a Thai dish and then let the coconut milk harmonize it all with its sweet aroma.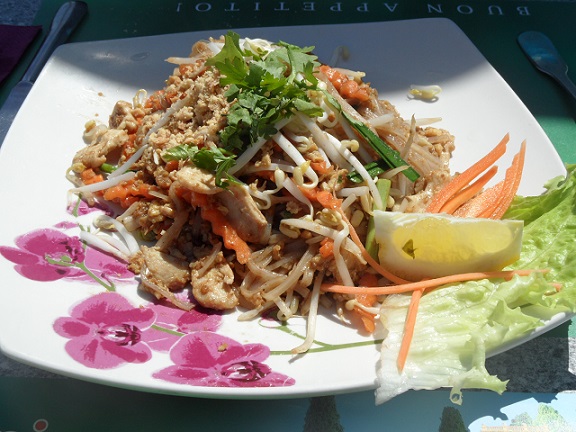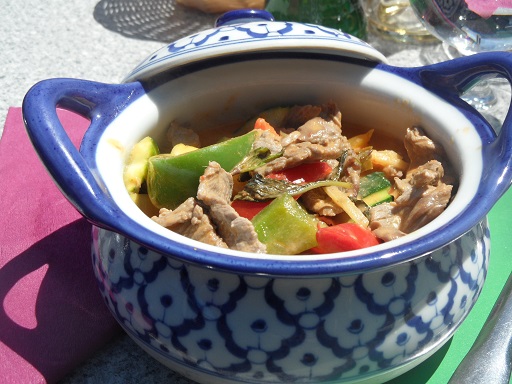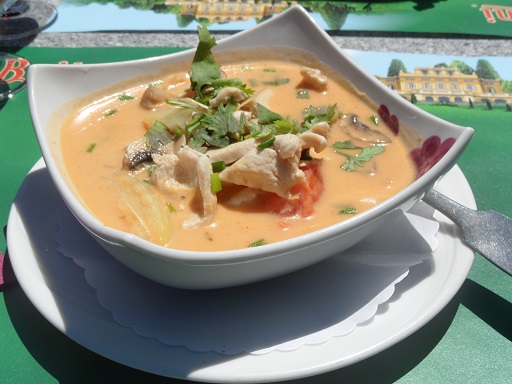 If you're looking for a finger-licking-good Thai bistro that is affordable and off the beaten path, look no further than the Aéro Bistro in Meyrin. You can thank Francesco later.
Route H.C. Forestier 36
1217 Meyrin
Next door to the Aéroclub de Genève.
Tel. 022 788 01 33
Thai dishes available every lunchtime except on Sundays and every evening.
Traditional Swiss dishes available every lunchtime except on Saturdays and every evening.
The restaurant closes at 6pm on Sundays and Mondays.