This Thursday 10th of September 2015 is "Jeûne genevois", an annual public holiday in Canton Geneva, which means offices, schools, shops and restaurants will be closed.
If you're in town, make the most of the new initiative organized by Geneva Tourism: « En vacances dans votre ville ».
All you have to do is pop over to the Genève Tourisme offices on  Rue du Mont-Blanc 18, Geneva between 9am and 4pm to pick up your free tourist pass, which will allow you free access (or substantial discounts) to the city's best museums, attractions and activities.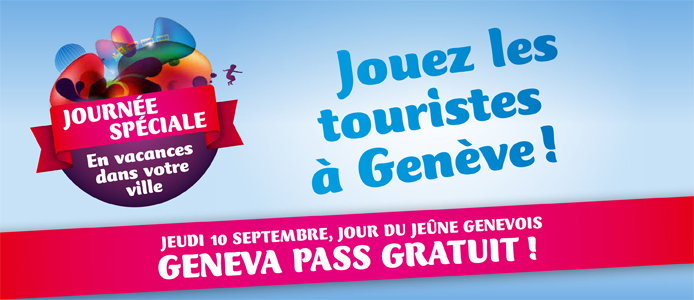 Click here to view the full list of free activities you will be able to enjoy including free lake cruises, panoramic tours of the city by electric mini-train (the kids will LOVE that!), kayak and rafting tours as well as museum entry tickets.
Just remember, the « En vacances dans votre ville » free pass can only be collected on Thursday 10th of September and will only be valid on the day.
Happy Jeûne genevois!