The city of Geneva boasts a grand total of over 85 playgrounds, which include great playing fields like those at the parc la Grange; parc Trembley and the Jardin Botanique, and all schools' recreation grounds that remain open to everyone outside school hours and at weekends.
Bise or shine, they're great places to make new friends and let the little munchkins burn off energy before heading back home. Not to mention the fact that they are completely free of charge!
You can take a look at the city's official website for the complete list and location of all playgrounds in the ville de Genève. Please let us know in the comment box below if you'd like to leave your personal recommendations for other expat parents.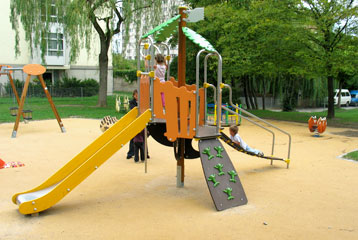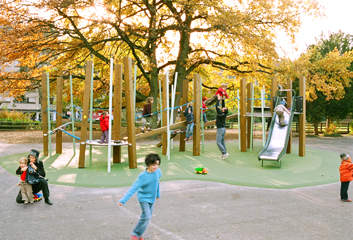 Swiss website Loisirs.ch has recently published a guidebook (in French) to all the best playgrounds in the Suisse Romande, called "La guide des Places-de-jeux.ch".
Click here to see their selection of the top 11 playgrounds in Geneva, Cologny, Onex and Carouge.
Playgrounds in Vaud
If you live in Canton Vaud, you can find Loisirs' top 10 playgrounds list here or take a look at some of our previous posts: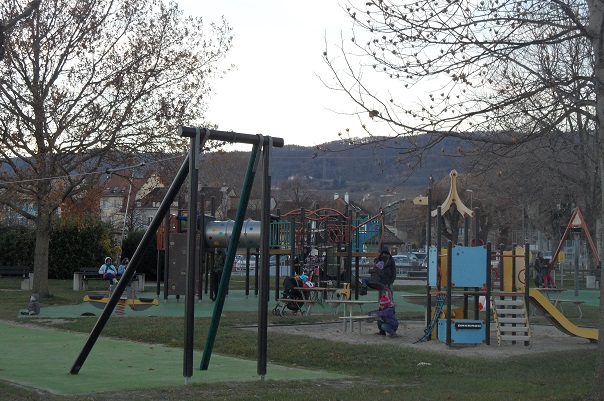 Playgrounds in Lausanne
Take a look at the official website of the city of Lausanne for a complete list of all playgrounds, with exact location and playground category: places de jeux principales; places de quartier; placette de jeux; terrains de jeux libre and terrains multijeux.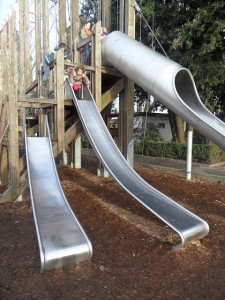 Playgrounds in France
Check out the fabulous Avenue de la Gare espace de jeux in Divonne-les-Bains, you can read all about it in our previous post.