The mighty downpour of the last few days calls for some cheering up, so here's a personal recommendation for a child-friendly restaurant offering plenty of outdoor space for the kids and – on a clear day – amazing views over Mont Blanc: the Buvette du Port de Crans.
Many of you are probably already familiar with this buvette right on the Route Suisse in Crans-près-Céligny (VD), but a little reminder won't go amiss now that summer is round the corner (no, really!) and we'll all be looking for outdoor terraces to enjoy with our energetic little monkeys.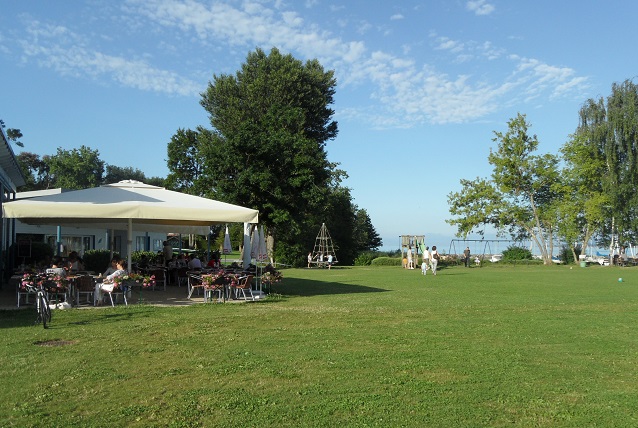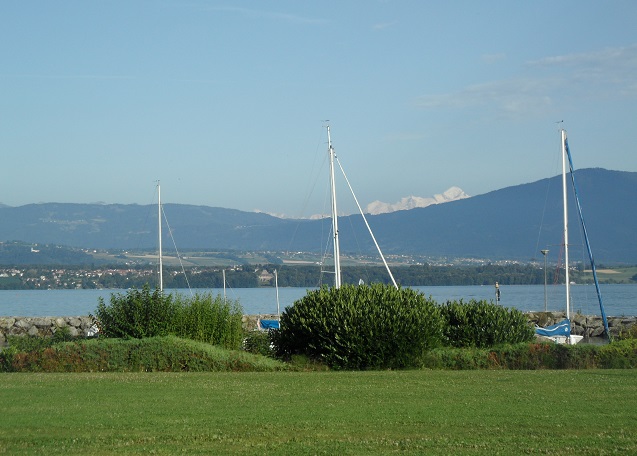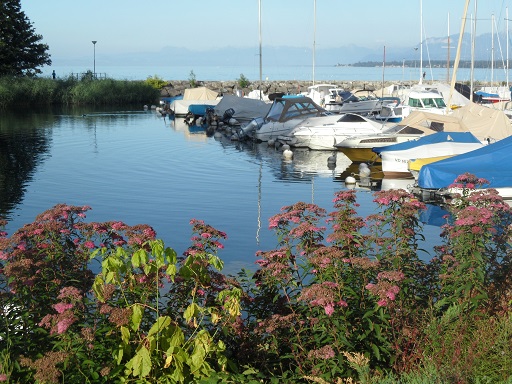 The Buvette du Port de Crans lies right on the shores of Lac Léman and, on a sunny day, you can sit in the outdoor terrace whilst the kids play football or have a turn on the swings.
It's definitely one of our favourite places to enjoy a breezy summer's evening with a glass of something chilled, with the added bonus that the kids never moan about having to "go out to a restaurant" because they can bring their ball and goalie gloves along and play right up until the moment their food is on the table!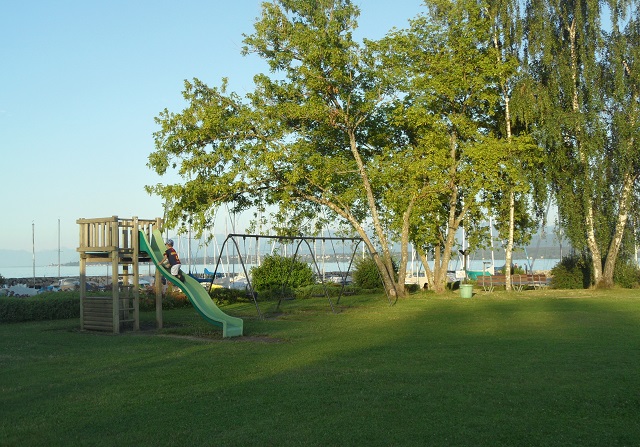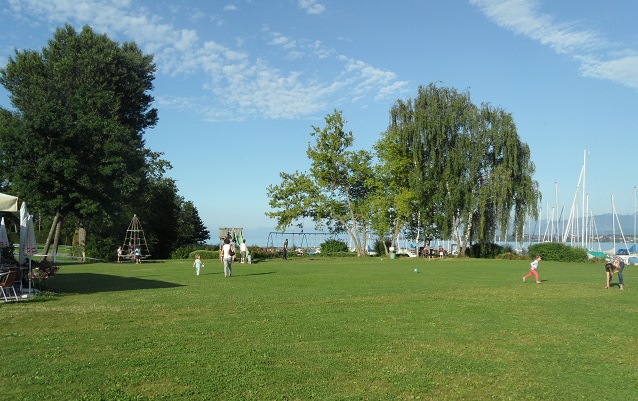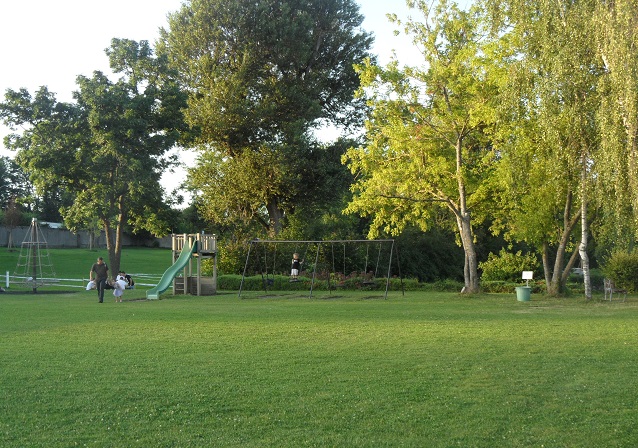 And, once the food arrives, you'll be glad you came as it is hearty and satisfying, with freshly-made Swiss staples (think filets de perche with fries or fera doré), as well as family classics like pasta dishes, fried chicken, hamburgers and pork ribs.
The cherry on the cake? They're open on Sundays too: from 8am to 4pm!
16 Route Suisse
Crans-près-Céligny (VD)
Tel. 022 776 57 62
email: labelledulac@hotmail.ch
Opening Times
Monday: 08:00–16:00
Tues – Sat: 08:00–22:00
Sunday: 08:00–16:00