In full view of the Mont Blanc bridge and yet concealed away from all the hustle and bustle of central Geneva, the île Rousseau is one of the city's hidden treasures.
The île Rousseau is a small island on the river Rhône and a public park dedicated to the city's most famous philosopher. Its history dates back to the 16th century, when it was first one of Geneva's walled bastions and – in 1628 – a shipyard. But what you find now, as you cross the Pont des Bergues, is a haven of peace and greenery in the heart of the city.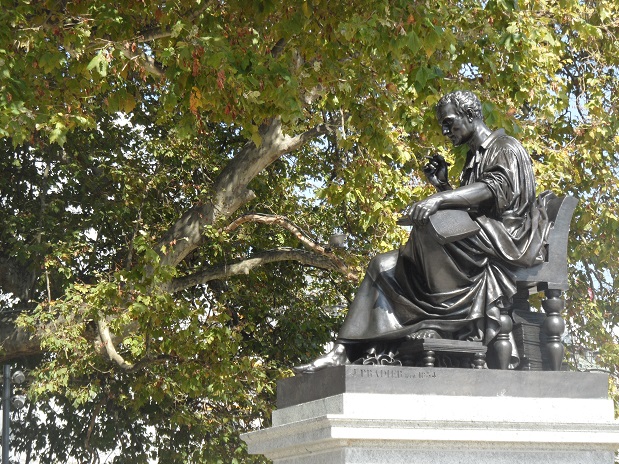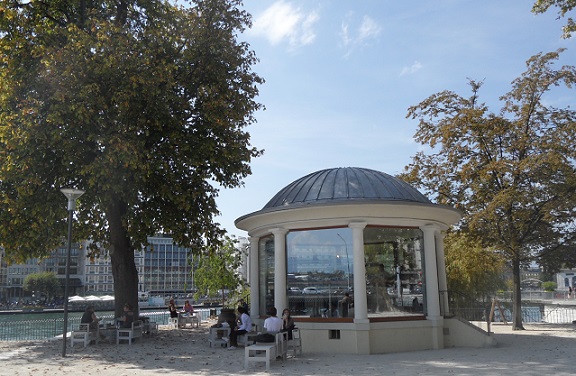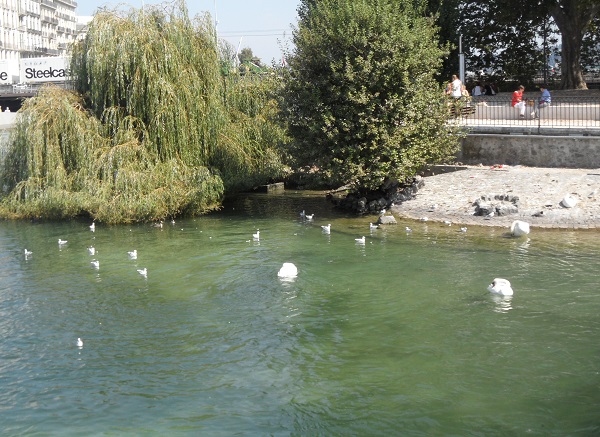 Whether you're looking for a quiet spot to enjoy your lunch break or meet a friend, just head to the île Rousseau to recharge your batteries and leave the madness of city life behind you.
There is no play area or play ground as such on this small island, but if you're planning to go with the children they'll love feeding the ducks and swans or count the big trucks that drive past on the busy Mont Blanc bridge.
And, if you need refreshments, the Pavillon de l'île Rousseau tea-room is open from mid-May with a choice of soups, sandwiches, ice-creams and patisseries — a perfect spot to grab lunch on a nice summer's day, under the shade of the island's majestic willows.