If you love cycling as a family, why not saddle up the little'ns and take a tour of the Passeport Big Bang? Launched by CERN in 2013, the "Passport to the Big Bang" is an interactive cycling circuit through Pays de Gex and Canton of Geneva, connecting a series of ten information platforms installed in front of ten key CERN sites.
The ten Passeport Big Bang platforms explain the fundamental research streams being carried on at CERN and their impact on our modern world.
Some platforms are equipped with small telescopes, where visitors can watch videos relating to different sciences and technologies at CERN. What's more, they're fun & interactive too, allowing visitors to take part in a « Mission LHC » scavenger hunt — a definite hit with kids!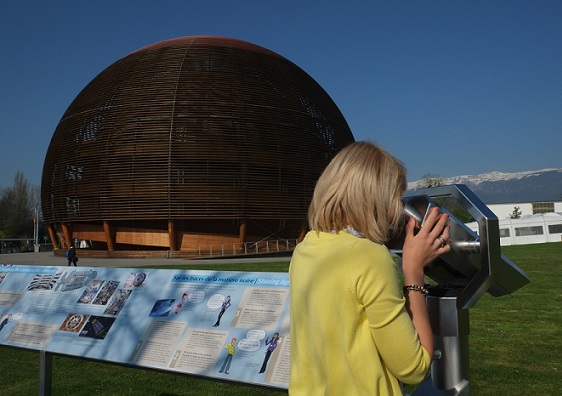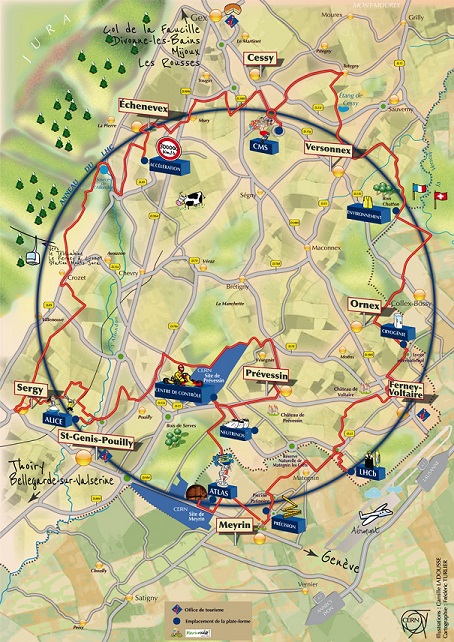 But the fascination with CERN's amazing research doesn't end here: the Passeport Big Bang cycling routes allow you to cycle around the surface of the world famous Large Hadron Collider, from platform to platform.
The Large Hadron Collider is the world's largest particle accelerator, housed in a 27km-long tunnel buried 100 metres below ground across the French and Geneva countryside.
Designed to explore the biggest mysteries of our universe, the LHC allows CERN physicists to test the predictions of different theories of particle physics and high-energy physics in order to find out what happened after the Big Bang and how our Universe evolved.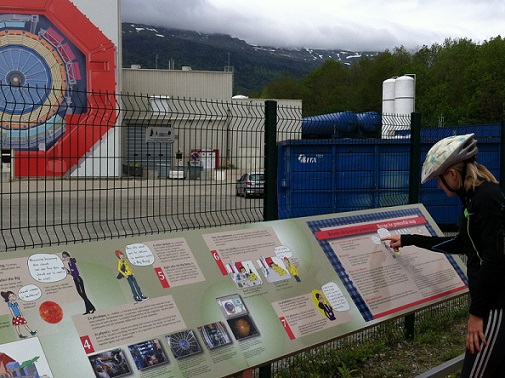 Passeport Big Bang – CERN
The Passeport Big Bang cycling circuit itself is free, accessible all year round and requires no advance booking.
The ten platforms, located across different villages in France and Switzerland, are connected by 54 km of routes with clear signage and rides between each stage are approximately 4 km long.
Maps of the circuit and fun missions that kids will have to complete are available FREE OF CHARGE from tourist offices and town halls in Pays de Gex, Canton of Geneva, Genève Roule (Montbrillant, Terrassière), Meyrin Roule offices, Pro Vélo Genève, as well as the CERN Reception. Alternatively, it can also be downloaded from the official Passeport Big Bang website.
Please note that due to works, the ATLAS platform in Meyrin is currently inaccessible. It will be reinstated as soon as possible.