Possibly one of the best (and largest!) playgrounds outside Geneva, the Avenue de la Gare espace de jeux in Divonne-les-Bains is home to the Central Park café and beer garden.
If you've yearned for a vast yet safely fenced in playground where the little tykes can burn off all their excess energy, while you sit down for a little breather — ideally with something chilled or steamy (of the cup variety) at hand, then this playground might be just what you're looking for.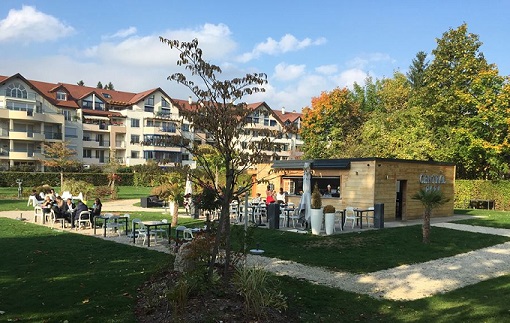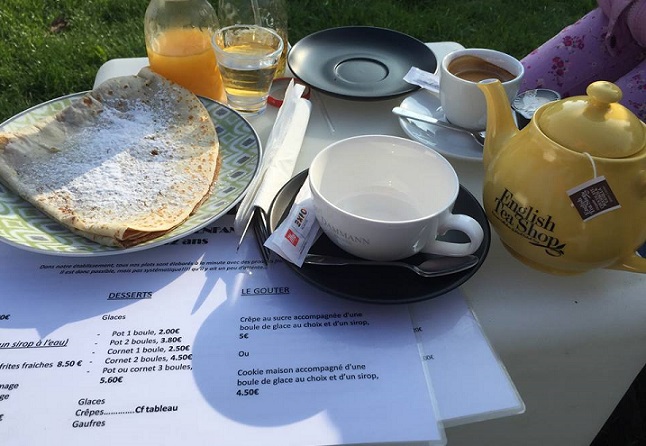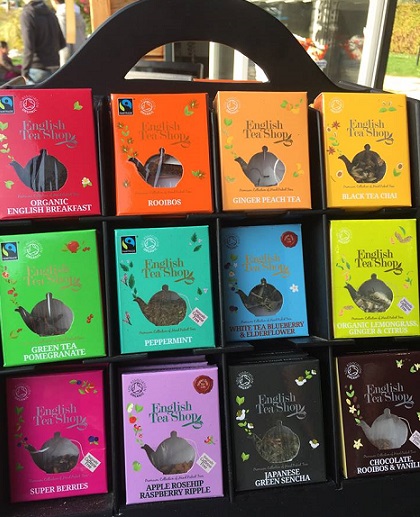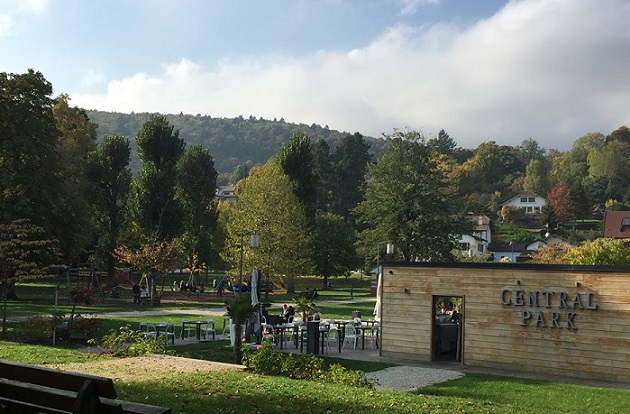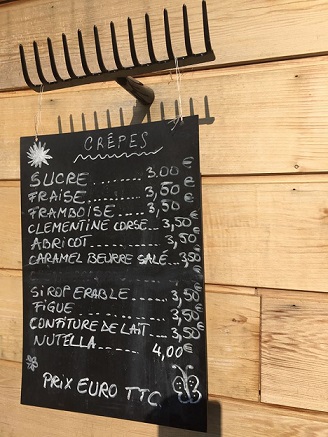 This superb playground, well-equipped with swings, climbing frames and even a wooden pirate ship, is great for kids of all ages, ranging from very young toddlers to pre-teens. It is always full of young families enjoying a day-out and it's only a short walk from Divonne's town centre.
Why not pop over on a Sunday morning, before or after a little trip to Divonne's marché du dimanche matin on the Grande Rue, place de l'église and rue du Mont-Blanc?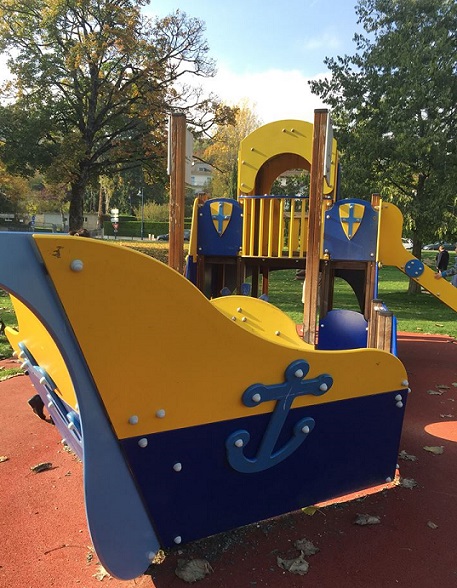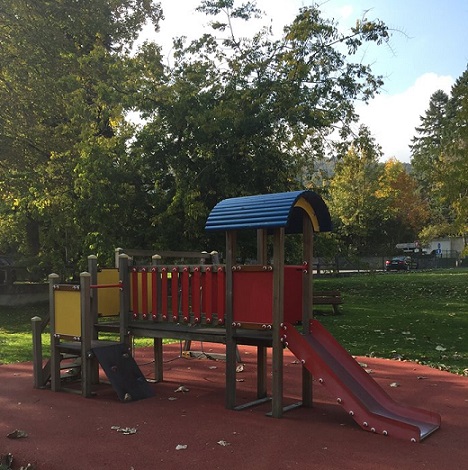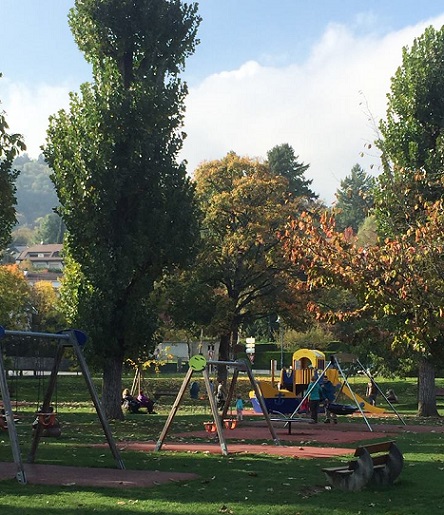 Listed on Tripadvisor as one of the top 10 restaurants in Divonne-les-Bains, the Central Park café and beer garden is not just a great spot for a quick lunch, apéro or afternoon snack (weather permitting as all seating is outdoors!) but also ideal to meet up with other families and friends while the kids run amok.
My 3 little terrors refuelled with the homemade crêpes, but you can choose from a list of savoury bagels, piadine, pasta, nuggets, ice-cream or homemade cookies. They also have a special goûter combos of crêpe, ice-cream and sirop for 5 euros; or homemade cookies, ice-cream and sirop for 4,5 euros.
Take a look at their facebook page for more details and info about opening hours during the colder months. Hope you will enjoy it as much as we did!
Central Park café and beer garden
72 Avenue de la Gare
01220 Divonne-les-Bains
France
Tel. +33 (0)6 07 60 39 69