In Crassier, a village in the Vaudois countryside situated right on the French border, there's a particularly wonderful playground so well-furnished with equipment and structures it could almost qualify as a mini adventure park for kids.
Tucked behind a pink-toned church on the intersection of Route de Genève and Rue de la Tour, it's an inviting, spacious area with plenty of features that will incite kids to climb, play, explore, run around and generally exhaust themselves while grown-ups enjoy its green tranquility.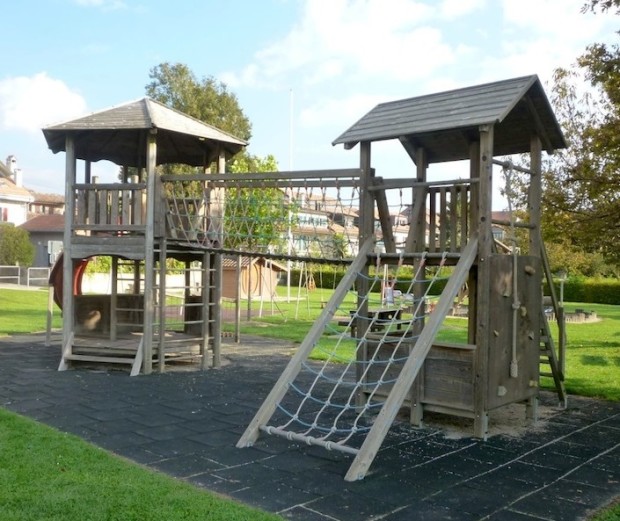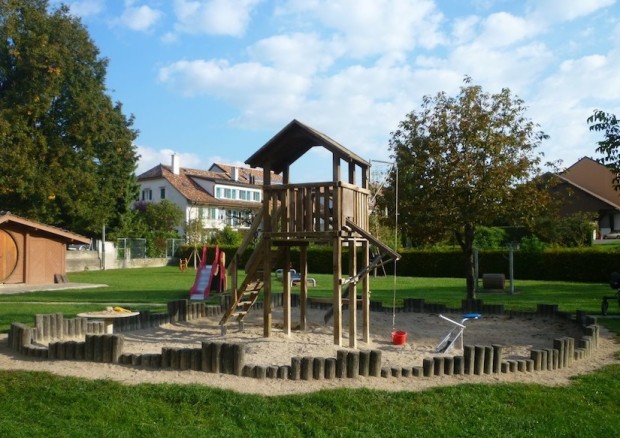 For my two nephews, ages 7 and 10, the playground's number 1 attraction is the zip line, where they revel, over and over, in a few seconds of thrilling free-fall sensations. When they're finally ready to move onto other adventures, there's plenty else to keep them busy: a climbing structure complete with rope ladder, slide, plank bridge and wobble bridge; a sand area with a digger, tower, pulley and bucket; a walking barrel; a climber-roundabout; not to mention a swing set and climbing rope.
There's fun to be had for the younger ones too, with the sand area, a cute elephant-shaped slide, bucket swings, and the always popular spring rockers.
A wooden table and tree-shaded benches provide a pleasant place for mums and dads (or aunties like me) to relax and watch the kids as they romp and play in this fantastic space. Bring along some snacks or a picnic lunch and settle in for a few hours — a perfect way enjoy the last of the warm autumn days.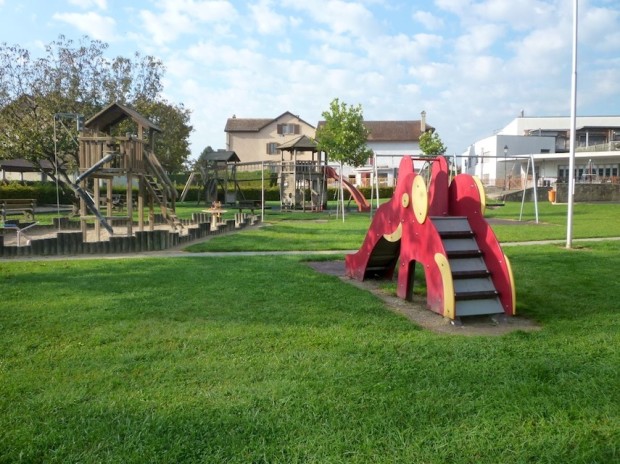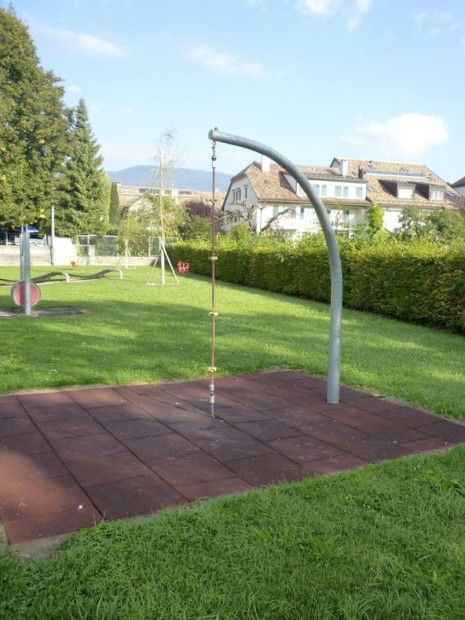 Laura Vidale
Originally from New England, Laura works as an editor and publications coordinator for an international civil engineering association.
She first fell in love with Switzerland while traveling in Europe as a university student. After completing her degree in French, mathematics and geography she was able to return to the Geneva area, where she has resided for over two decades, and is still enamored with to this day.
In her free time she can often be found walking in the Versoix forest with her two dogs, pursuing her obsession with local seasonal produce, enjoying a film and glass of wine with her techie husband, and exploring the cultural and gastronomic attractions of the Geneva – Nyon region.