This December will see the beginning of the celebrations for the bicentenary of Geneva's entry into the Swiss confederation.
Two hundred years have passed since the 19th of May 1815, when papers were signed to declare that the Canton of Geneva was officially admitted into the Swiss confederation as its 22nd canton, and we can now look forward to 17 months of celebrations planned to commemorate this historic event.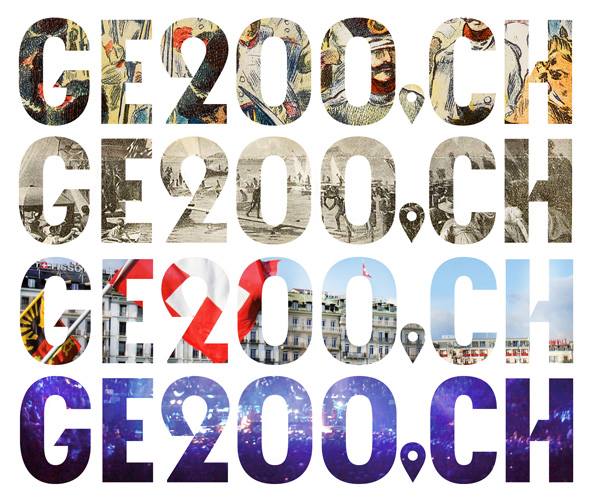 From the 30th of December 2013 until the 19th of May 2015 you can expect a number of exciting exhibitions, shows, concerts, scientific events and special activities for families & children, starting with the following:
30th December 2013: "Commémoration historique, soirée festive et repas populaire" from 5pm at the Rampe de la Treille in Geneva. La Rampe de la treille will be illuminated by 200 fire lamps leading to the Tour Baudet where a meal of traditional "roesti et longeoles" has been organized to mark the beginning of the bicentenary celebrations.
31st December 2013: kick off the celebrations at La Treille with the "commémoration de la Restauration de la République de Genève" from 8am: listen to the roar of the cannons and watch the historic dance show.
Later at night, why not take part in the Grand bal historique, free of charge & open to all, starting at 10pm at the salle communale du Faubourg in Geneva (Rue des Terreaux-du-Temple 6). Dance the night away until 2am to the rhythm of quadrille, waltz, polka & mazurka, accompanied by a live orchestra – don't worry about getting the moves wrong as these historic dances will be demonstrated by professional dancers in period costumes! This is a grand historical ball with a difference: not only will you be welcoming the New Year but also celebrate the restoration of the Geneva republic after 15 years of French rule, which took place on the 31st of December 1813.
Dress code is – of course – elegant evening wear. Food and drink will be available to purchase on site. Entry to the Grand bal historique is free of charge but places must be reserved in advance at bal@ge200.ch
Happy New Year everyone!

31st December 2013
Grand bal historique – from 10pm to 2am
Salle communale du Faubourg,
Rue des Terreaux-du-Temple 8
Geneva
Free entry, places must be reserved in advance at bal@ge200.ch
Elegant evening wear required.