For me, summer isn't really summer without a gripping read to delve into on those balmy evenings when my little buttons are finally tucked in bed after a long day spent at the beach.
Always on the hunt for a good story, I recently came across the Italian translation of "La vérité sur l'affaire Harry Québert" by Joël Dicker, a young author born and raised in Geneva who has taken the French publishing world by storm.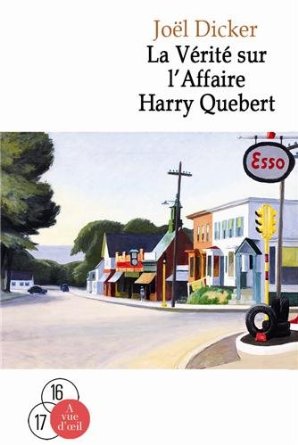 The book looks quite commanding at 670 pages in total but it's such a gripping, unputdownable read that I guarantee you will devour it in just a few days (as I did!).
With cinematic as well as literary echos of "Wonder Boys" and Paul Auster's "Invisible", this is the story of established writer Harry Québert and his young protégé Marcus Goldman, determined to solve the mystery of teenager Nola Kellergan's murder, which took place 33 years previously in 1975.
The plot, filled with unexpected twists and turns, focuses as much on Harry and Nola's forbidden love as it does on the ambiguity of life, authorship and identity. Every character has not one but many secrets to hide and, in a game of chinese boxes, the creative literary process is revealed in all its deceptive power.
Although the author is a rising star in the Swiss literary world, the story takes place in the fictional town of Aurora, New England, and not in Switzerland but its dark, witty humour and spirited dialogue sounded profoundly Swiss to me! If you're looking for an all-consuming read this summer, look no further than this Swiss bestseller.
"La vérité sur l'affaire Harry Québert" 
Joël Dicker was born in Geneva in 1985. His first novel "Les Derniers Jours de Nos Pères" was awarded the Prix des Ecrivains Genevois in 2010. His second novel, "La vérité sur l'affaire Harry Québert", has received the Grand Prix du Roman and the Prix Goncourt in France (2012).