If you're looking for a fun & engaging holiday camp for your children this summer, then Key English School might be the answer.
With a wide range of summer camps for children aged 3 to 15, available at various locations in Geneva and Lausanne, Key English School provides excellent childcare and education during the school holidays.
Parents are able to choose between full days (from 9am to 5pm) or half days, with morning sessions running from 9am to 12.30pm and afternoon sessions from 1.30pm to 5pm.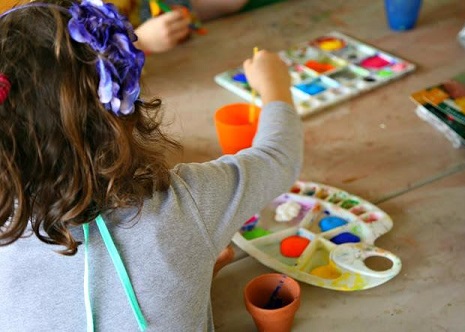 Key English School summer camps are all about having fun, making friends, discovering new crafts, world cultures and cool skills — and all classes are conducted in English.
The Key English School summer camps are open to children aged 3 to 15 and are divided by age groups, themes and regions. This year, the themes choice will include: Rainforest Adventures, Time Travellers, Inventors' Week, Commotion in the Ocean, Around the World in 5 Days, The World's Children, Summer Sport, Great Golf, Speak Up!, DJ + Music.
There will also be a special Tiny Tots camp for 3 to 4 year olds in Vésenaz (Canton Geneva). Summer Camps locations are the following:
Canton Geneva: Corsier, Genthod, Geneva and Vésenaz.
Canton Vaud: Blonay, Bussigny, Vevey and Lausanne.
Key English School Summer Camps will run from the 29th of June to the 28th of August, with a 2 weeks break at the beginning of August. Each camp lasts 2 weeks and you can choose between a full day or half day option.
We are proud to introduce Key English School as one of Geneva Family Diaries' new sponsors, please visit their official website and facebook page for full details of all their upcoming holiday camps, workshops and playgroups.