Le Printemps Carougeois, Carouge's annual spring festival, is back from the 15th to the 25th of May 2014 with a solid-as-a-rock bill of dance & theatre shows, public installations, readings and live concerts.
We have free tickets to give away for this great festival: keep reading to find out how you can be a winner!
The theme of the festival's 50th edition is food & nourishment so brace yourselves for some senses-awakening experiences including guided foodie walks through the alleys of this charming Sardinian town, 'lectures apéritives', Food Sound System multimedia projects and a Gargantua 'banquet-spectacle'.
Children will be well catered for with hungry ogres story-time, Willy Wonka movie screenings and the cookery theatre show "La Grande Cuisine" (from age 4).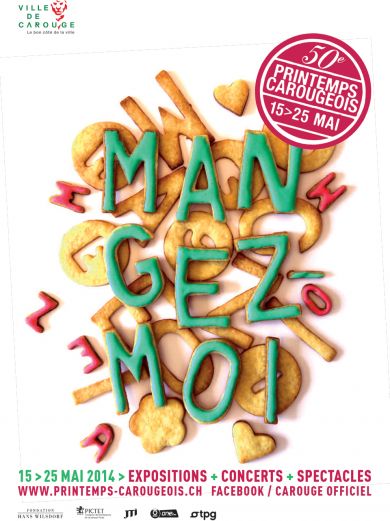 The programme is too dense to list each event in this post, but you can download it here for full details. If you're pressed for time, here's our pick of the most family-friendly:
Saturday 17th May 2014: Cucurbita Ardens, a stunning public installation where volunteers will light up 25,000 candles in the streets of Carouge. You can register as a volunteer at culture@carouge.ch or just turn up at 8pm to see the magic happen right before your eyes. Free entry.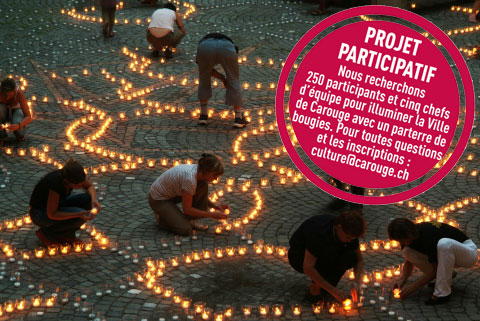 Saturday 17th & 24th May 2014: Balade gourmande to discover the most delicious bakeries, chocolateries & pâtisseries in Carouge. Meet at 10am in front of the town's Mairie, adults 10CHF & children 5CHF.
Saturday 17th & 24th May 2014: «P'tit Toqué» and Asticot etc. game time & workshops for kids at La Librerit in Carouge. Free entry.
Saturday 17th May 2014: "Un appétit d'ogre", scary story-time from age 5 at the Musée de Carouge starting at 6pm. This event is part of la Nuit des musées 2014 – free entry for children, 10CHF for adults.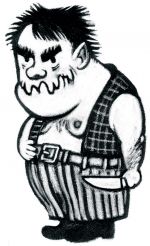 Saturday 24th May 2014: "La grande cuisine", theatre show from age 3 at the Salle des Fêtes in Carouge. Discover the magic of cooking with this fun, captivating show. Tickets are 5CHF per person.
BE A WINNER! We have free tickets to giveaway for the following "Printemps Carougeois" shows – all you have to do is send us an email at info@genevafamilydiaries.net & tell us which one is your favourite.
Winning tickets will be allocated on a first-come first-served basis so hurry for your chance to win!
Danse: Madrugada (2 tickets)
Don Pasta + Food Sound System (2 tickets)
Classical Music: Quatuor Terpsycordes (2 tickets)
Fanfareduloup Orchestra (2 tickets)
Hell's Kitchen (2 tickets)
Classical Music: Saveurs slaves (2 tickets)
Kid's Corner: La grande cuisine (2 tickets)
"Printemps Carougeois" Festival
15th-25th May 2014
Various locations in Carouge
BOOKINGS  T 022 307 89 75 | www.printemps-carougeois.ch
INFORMATION T 022 307 89 87
Tickets can be purchased at the Mairie reception from the 12th of May 2014 (Mon, Tue, Thurs & Fri from 2pm to 5pm; Wednesday from 10am to 5pm). If you have a UNIRESO annual ticket you are entitled to a discount. Tickets can also be purchased at the door, ticket office will open 1 hour before the show. Seats are not numbered.