Have you seen all the gorgeous Swiss Easter decorations that are filling the shelves of nearly every shop?
If you're anything like me, you might feel a twinge of sadness when Christmas is over and all your favourite tree ornaments go back in their box. But don't despair – you won't have to wait another year to unleash your inner decorating warrior, because the Swiss have a thing of two to teach us about fabulous Easter ornaments.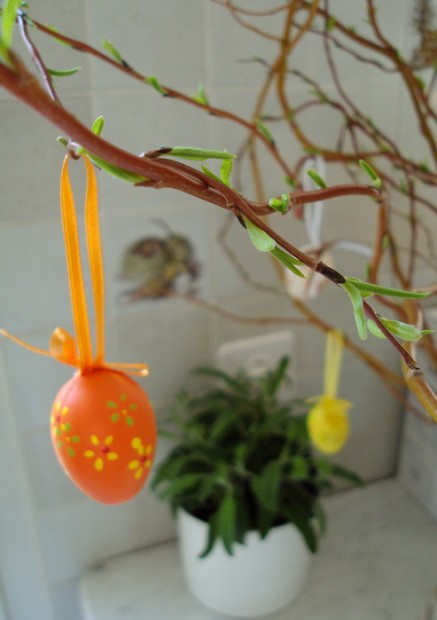 From colourful Easter trees laden with delicately blooming leaf-buds, to vibrant bunnies in all styles and colours, there's no denying that Easter celebrations à la suisse will brighten up the mood of even the surliest of Scrooges.
Apparently, these Easter traditions are linked to a cultural German influence, since the Germans too love to celebrate Easter and the arrival of spring with beautifully decorated Easter trees, painted eggs and chocolate eggs nests.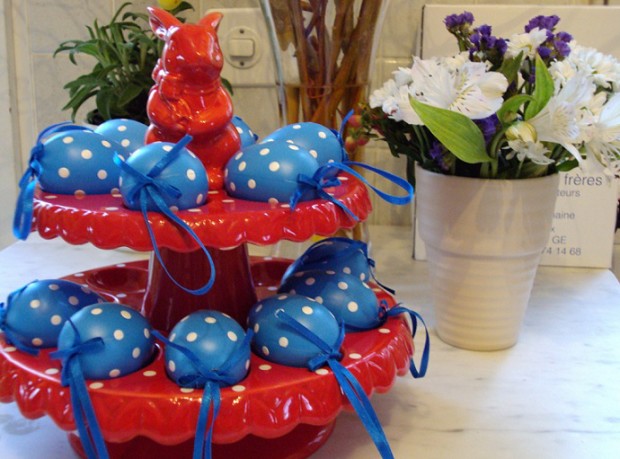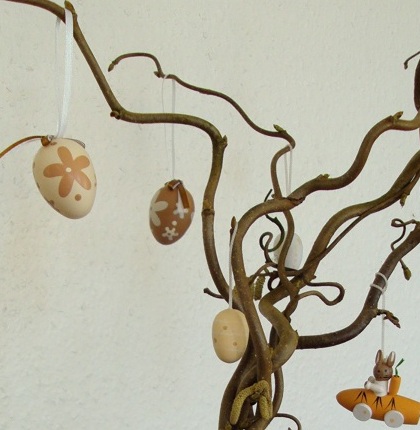 Wherever this Swiss tradition comes from I think it's truly bonny & I am more than happy to join in wholeheartedly, decorating the house with spring flowers, bunnies, twigs covered in tender sprouting leaves and lots of colourful eggs, of course.
After a long and cold winter like the one we've just had, it's a real boost to celebrate the arrival of spring the Swiss way – don't you think ?
Happy Easter everyone!