If you have a weakness for Swiss chocolate and the thought of a smooth, velvety cup of hot chocolate makes your knees buckle, try the Chocolaterie Banchet in Coppet (1, route de Founex).
Tucked away in a side-street not far from Coppet's train station, Chocolaterie Banchet serves the most delicious aromatic hot chocolate I have ever tried.
Infused with the unique flavour of tonka beans, the chocolate acquires a rounder, deeper taste suggestive of vanilla, cinnamon and almond undertones. Trust me, you won't taste anything quite like it!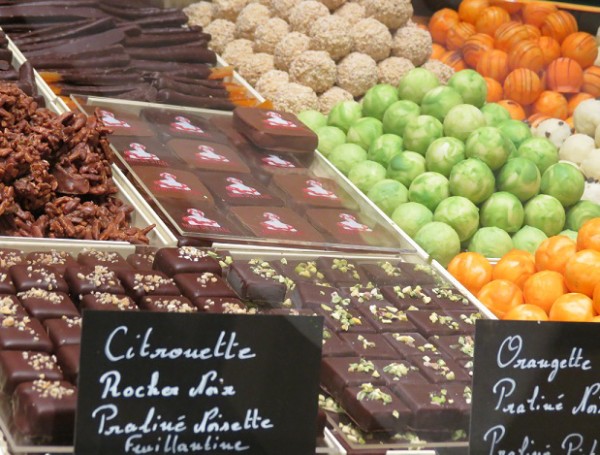 As well as their signature hot chocolate, Chocolaterie Banchet offers a great selection of Swiss chocolates: grands crus, pralines, dark & milk chocolate truffles, ganaches infused with Earl Grey or Tahitian vanilla, flavoured with Szechwan pepper – I could list them all but I am afraid my head will start spinning…
But young Maitre chocolatier David Banchet doesn't stop here: when I was there last, he was about to try his hand at making white Alba truffle chocolate for the first time: "the most expensive chocolates I've ever made" he said with a smile as he came out to meet his customers and give us a little sniff of those precious tartufi.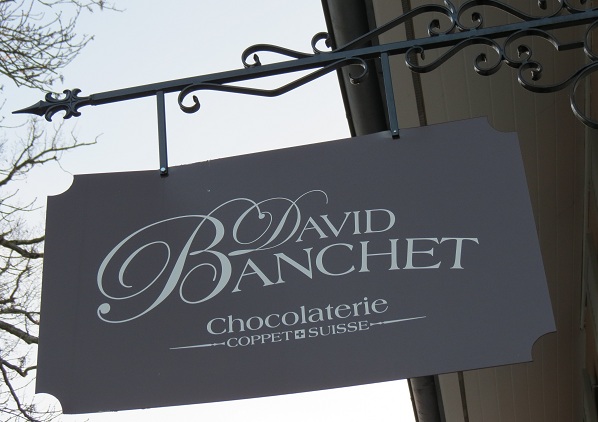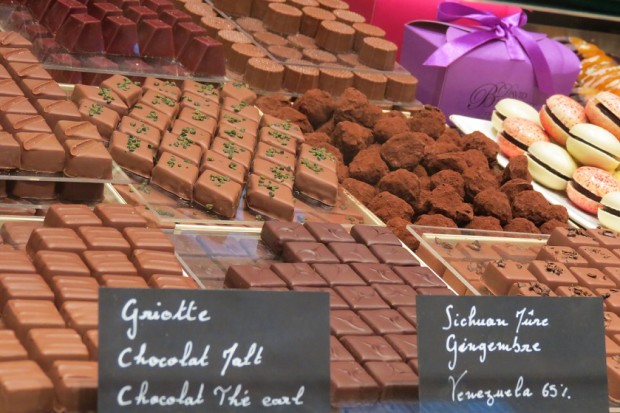 If you'd like to learn more about chocolate and how it's made, Chocolaterie Banchet offers "Cours sur le chocolat" upon request, as well as tours of the chocolaterie at ony 15CHF per person. For more details contact the Chocolaterie Banchet on 022 776 2855 or by email at info@chocolaterie-banchet.ch
1, route de Founex
1296 Coppet
Open Tuesday to Friday: 8am to midday – 2pm to 6pm
Saturday: 9am to 2.30pm
This is NOT a sponsored post but a genuine personal recommendation (says this accro au chocolat…).