Within minutes of meeting Paola Limonta, one half of the Geneva-based Swiss jewellery design team Uzume Spirit, I developed a serious girl crush: funny, warm-hearted, passionate and inspiring (as well as an energetic mum-of-three!), she's the woman we'd all love to be and the BFF we all wished we had.
I had already lusted over the Uzume's jewellery collections online, but being able to try them on while Paola told me everything about the Uzume's philosophy, made me fall in love with them even more !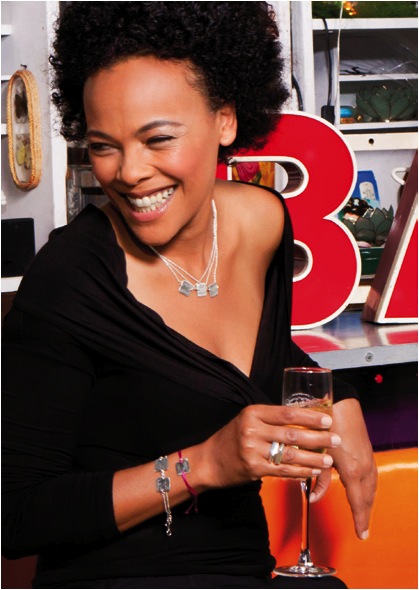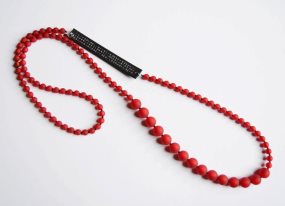 GFD: Tell us a bit more about yourself and your business partner Nathalie.
Nathalie and I met when our children were very small. We became good friends and soon realized we shared a passion for modern design and a deep admiration for those exceptional women in the world who have shaped our past and future: women scientists, women working in politics, writers etc. Nathalie is a jewellery designer so our joint project took shape from there back in 2010.
GFD: What is the "Uzume spirit" ?
Uzume is the Japanese goddess of joy, optimism and laughter. For us, she embodies the strong, modern women we love – those who dare to speak up and look to the future even when times are difficult. There's a bit of Uzume in all of us, I think !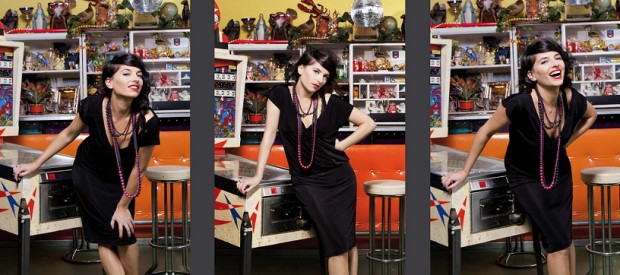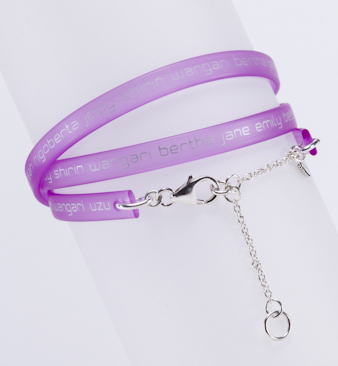 GFD: What's the inspiration behind your jewellery creations ?
Every piece is named after one or more exceptional women: women philosophers, Nobel laureates, women of science – we pay tribute to all the women we admire and by using their names on our jewels, we create a link between the muse and the woman who wears our creations.
Our Uzume woman is passionate, engagée but polished, seductive and extremely fun as well !
GFD: What is your favourite piece ?
I love them all, from our "Femmes Indiennes" bracelets to our Frida Kahlo and freedom collections. Our Freedom bracelets are really quite special because they hide an engraved code, which gives access on our website to 4 "steamy" short stories written by a young Genevan author and translated in English, German and Spanish !
I am also very excited about a new line of home accessories we are developing at the moment, which include cushions, notebooks and soap sets engraved with unique, inspirational aphorisms like "Règle d'hygiène: n'aie jamais deux fois la même pensée".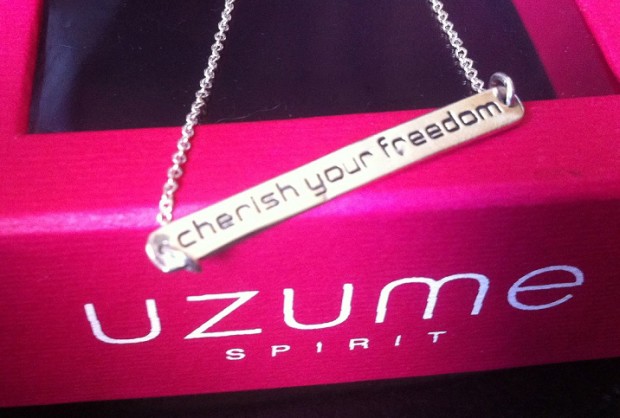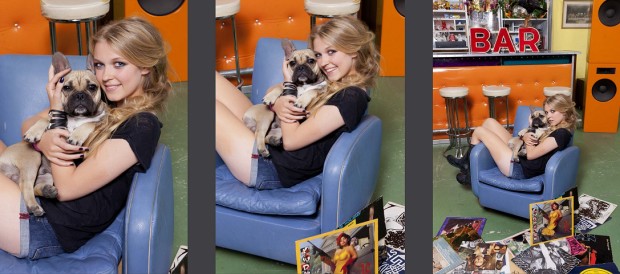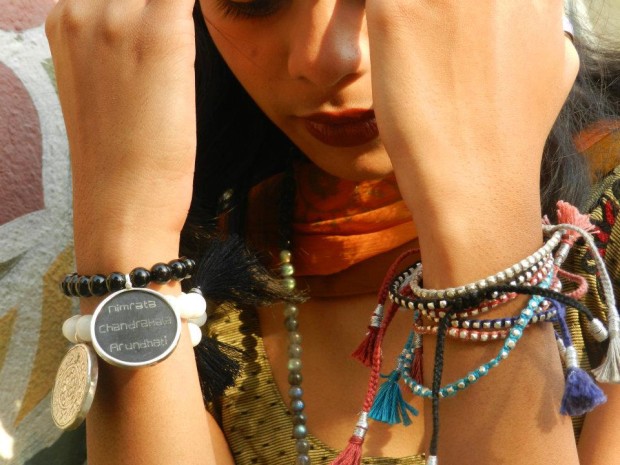 If you'd like to find out more about Uzume Spirit's gorgeous, unique jewellery collections visit their website at Uzume-spirit.com or email Paola at Uzume@Uzume-spirit.com
UZUME
Hommage aux femmes d'exception
24, Pictet-de-Rochemont
1207 Geneva
+41 (0)79 277 54 78
Uzume@Uzume-spirit.com