If you're looking for a special birthday present or a good quality wooden toy for your little one, you should try the toy shop Rêve de Coccinelle in Divonne-les-Bains. Yes, it is small but it's such a treasure trove of wonderful educational toys that you will certainly find something unique and different.
Laurence, the shop owner, is fantastic: she will take time to understand what you have in mind and show you what might fit the bill. I have to say she was very patient with me: there were so many great toys I didn't know what to choose so she opened up various boxes to show me how the different games worked and suggested other suitable presents I hadn't thought about.
I probably wore her out but I came home with some great pressies for family & friends!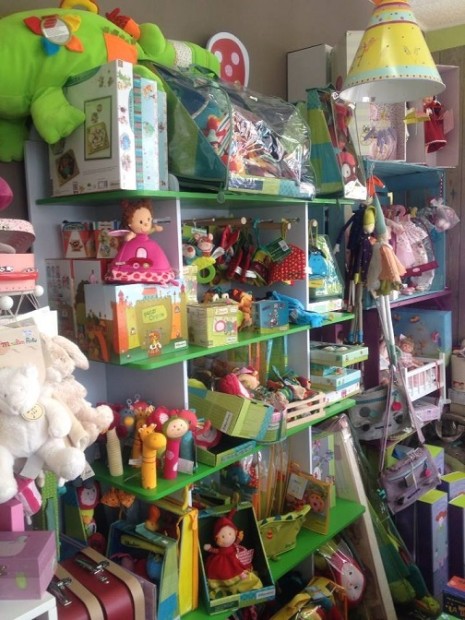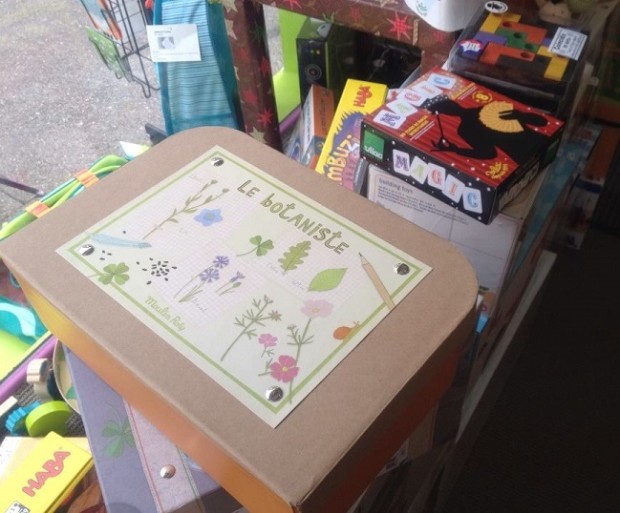 Laurence stocks classic brands such as Moulin Roty, Vilac, Les Jeux de Paul, Lilliputien, L'Oiseau Bateau, Vah, Gigamic, Sandra Moreira, Bertoy, Tirot, Haba, Sevi as well as those gorgeous Les Parisiennes dolls, great for playing and decorating a little one's bedroom.
Piled high within the small space you will find some lovely present ideas for babies, toddlers and older children, including wooden garden toys, "Souvenirs de l'ecole" photo albums, shadow puppets and board games. And, if you need any advice, just ask the lovely Laurence!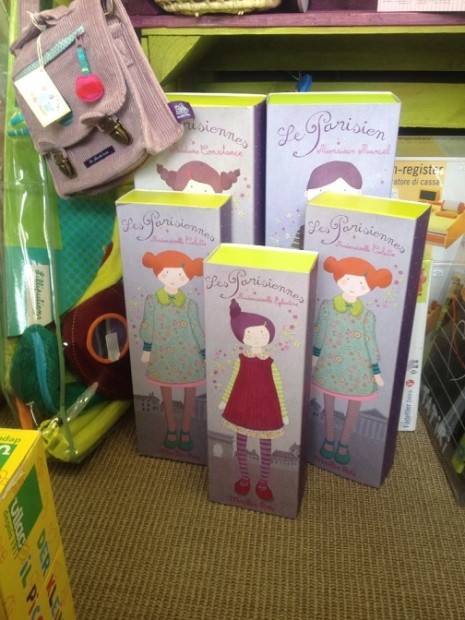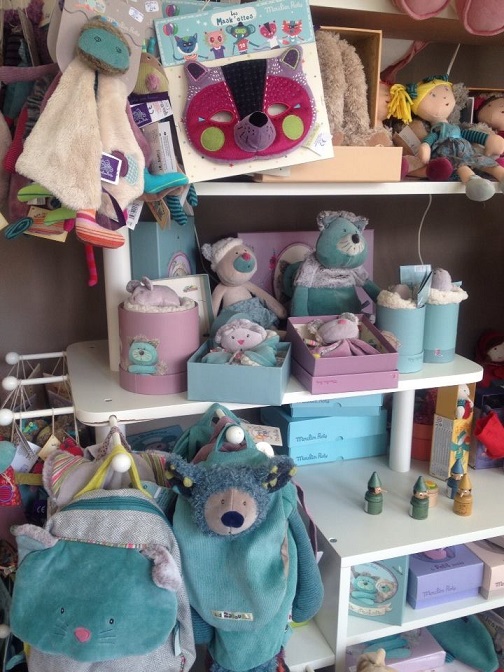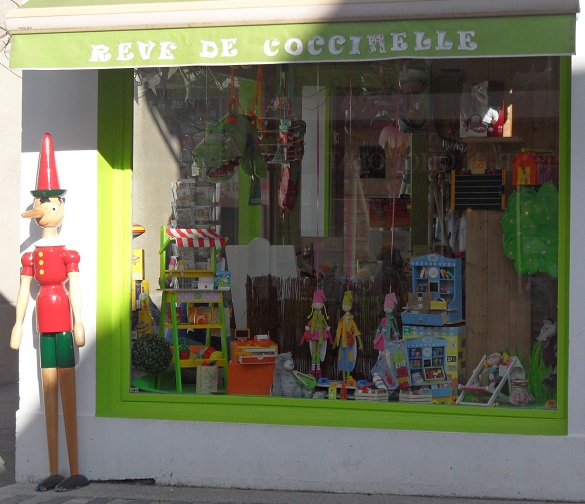 284 Grande Rue
01220 Divonne-les-Bains
France
Tel. +33 (0)4 50 41 69 12
contact@revedecoccinelle.fr 
Opening Hours:
Tuesday to Saturday 9.30am to 12.30 – 2.30pm to 7.30pm
Sunday 9.30am to 1pm
Closed on Mondays.
This is NOT a sponsored post but a genuine account of an excellent shopping experience.