We are delighted to announce our first ever giveaway with Zürich-based Minimalisma, an online store of adorable baby clothes designed by expat mumpreneur Maja.
Minimalisma's clothes are especially designed for babies and toddlers aged zero to 2 years-old. They combine clean Scandinavian simplicity with the best natural fabrics such as silk, cashmere, linen and the finest cottons, which are very gentle on a baby's delicate skin.
Read the story behind the launch of Minimalisma, take note of Maja's tips on her family's favourite spots in Zürich and don't forget to take part in our fabulous giveaway !
***THIS GIVEAWAY HAS ENDED – ENTRIES WILL NO LONGER BE ACCEPTED***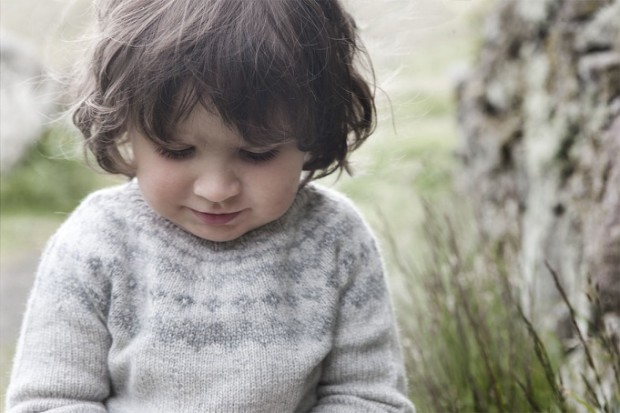 This online competition is open to our blog readers in Switzerland and Europe, and it will run from Friday 15th of February 2013 to Friday 1st of March 2013.
So…are you ready ? Here's what 3 lucky readers could win, but remember that prizes cannot be exchanged for the cash equivalent or for an alternative in any circumstances:
One Denmark silk-cashmere pants in grey-melange (winner will be able to choose the size) + one Palmas pima-cotton vest (winner will be able to choose colour and size). Total value 84CHF.
One Blossom silk-cotton woman's top – value 48CHF (one size, the winner will be able to choose between available colour options).
One Alaska soft wool hat in dusty green – value 24CHF (winner will be able to choose between a size 1-12 months or 12-24+ months).
In order to enter our online competition, click on the Rafflecopter giveaway widget below and follow these 3 easy steps:
STEP 1. "Like" both MINIMALISMA and GENEVA FAMILY DIARIES on facebook – if you're already a fan even better, you skip a stage !
STEP 2. Take a look at Minimalisma's fab designs (click here for a good browse) and decide which one is your favourite, write down the name somewhere so you don't forget !
STEP 3. Type the name of your favourite Minimalisma design in the comment box at the bottom of this article (you'll have to scroll down to the bottom of the page).
GOOD LUCK !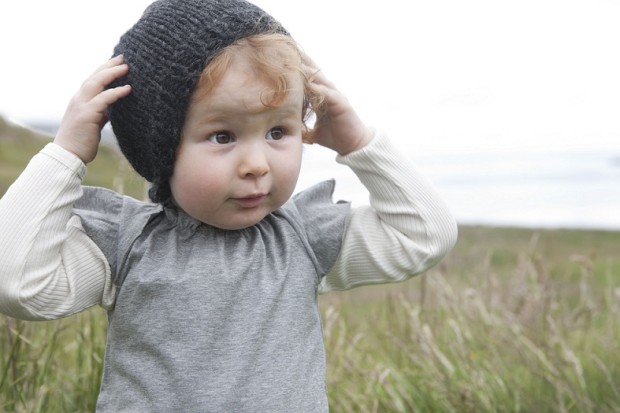 Expat mumpreneur Maja's story
My family and I
I grew up in the remote Faroese Islands in the north Atlantic, but spent most of my adult life in Denmark where I managed to combine my passions for fashion, business and travel with a career that I enjoyed. My passion and dedication to my job was so great that I let it consume more or less all of my time.
All that changed in 2007, when I met my German boyfriend in Copenhagen. He was living in Zürich at the time, so we began a long-distance relationship that lasted until I got pregnant in 2010. As I was to become a mother and had already reached as high as I would be able to in the company I was working for, I was ready to quit my job and leave for Zürich.
We moved to Zürich in the spring of 2011. That spring was amazing: I enjoyed exploring the city with my little daughter, learning German and meeting new people. I had been living in seven different countries before moving to Zürich, so I didn't find the cultural difference difficult to adapt to, but rather the fact that I wasn't working. For this reason, I started looking for jobs that could be combined with my new role as a mother.
My business idea
I soon realized that not many fashion companies have their purchase and design departments in Zürich and at the same time, I was missing premium quality clothes that would not only look good, but also be suitable for my daughters' highly sensitive skin. So I started working on a business plan for what was to become Minimalisma.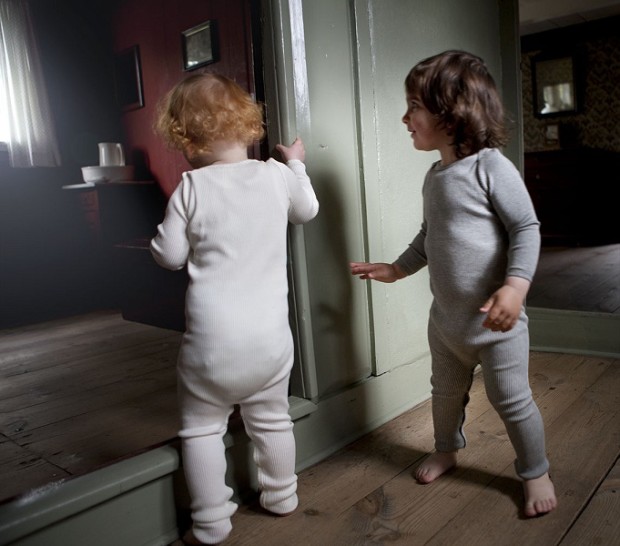 I have been working in fashion for more than a decade, and I know which fabrics are comfortable to wear and which ones will still look good after several washes. But I was new to the issues of very sensitive skin, so I started researching that.
Silk came out as one of the absolute favorites as it is not only hypoallergenic, but has a healing effect too. Linen is equally known to eliminate many type of skin irritations and cashmere is the softest wool available. These materials, along with the finest Pima Cotton, are all naturally eco-friendly too.
With the right quality fabrics and producers in place, I stared designing a small collection of clothes for babies from 0 to 2 years-old. I wanted the designs to be timeless and minimalistic, so that they could be worn by girls and boys.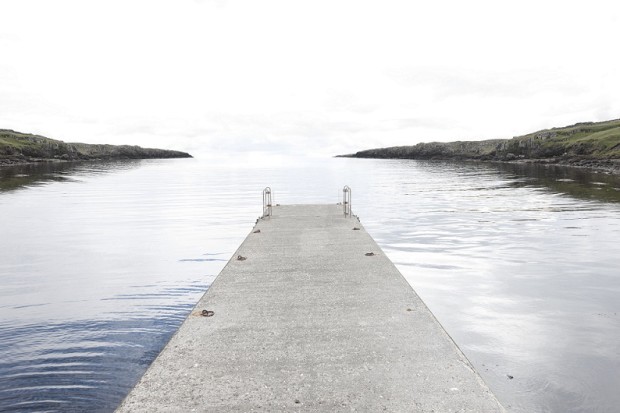 I also wanted to stretch the wearability of each garment and to make my clothes as affordable as possible.
Most of my goods are produced by three of my favorite suppliers, whom I have known for a very long time. But in order to give my customers something truly unique, I also asked my mother – who's the best knitter I know – to knit a limited edition sweater. Together, we worked out a Faroese-inspired pattern and arranged it to be made in 100% Cashmere. This is our Tausen sweater and definitely one of my personal favourites !
I am currently having a short 'maternity leave' in the design process while enjoying the time with my second, beautiful daughter, who was born in November.
My favorite spots in Zürich
Our favorite playgrounds in Zürich are the one in GZ Enge – where it's possible to get a coffee while the kids play in a closed-in, protected area – as well as the playground next to the Chinese Garden on the shores of Lake Zürich.
In the summer, the lakeside Lido Mythenquai or the Freibad Heuried are also our family's absolute favorites.
As a family, we love hiking and are lucky to live just at the food of Uetliberg, so when we need a quick hike and some fresh air, we head up there. Once at the top, I can recommend the Jurablick Café, just down on the other side of the mountain. It's an old cozy Swiss mountain hut, serving the most delicious cakes and light snacks.
For a coffee in the city, my favorite (because of the large selection of cakes!) would be Café Babu's Bakery & Coffeehouse on Löwenstrasse.
Terms and conditions:
This promotion is in no way sponsored, endorsed or administered by, or associated with, Facebook. We hereby release Facebook of any liability. Winner(s) will be contacted by email 48 hours after the giveaway ends. If you have any additional questions – feel free to send us an email !