The first time I came across one of Albertine's books published by La Joie de Lire, I was in our paeditrician's waiting room.
The boys and Little Miss Cutie were being their usual rambunctious selves and I was trying to pretend they weren't with me, so I picked up a book entitled "En ville" and – within seconds – I was lost in its rich, colourful world.
The illustrations depicted a city in all its different aspects (a busy underground station, a central square with its fountain, restaurants and shops) with a playful, humorous touch and plenty of minute details including a flying Superman, busy hanging his washing between two skyscrapers !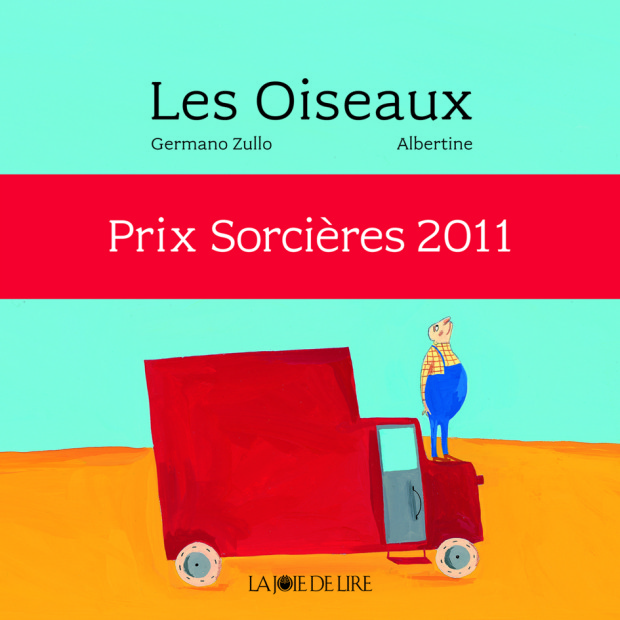 La Joie de Lire is a Swiss publisher of children's books and quite a cultural institution in Geneva: the kids bookshop by the same name was founded in Geneva in 1837 and was one of the first specialised childen's bookshops in Europe.
In 1987, Francine Bouchet took over the bookshop and launched La Joie de Lire publishing house.
Twenty-five years later, La Joie de Lire is still printing some of the best-designed and most fascinating kids titles around, including "Les Oiseaux" by husband & wife creative team Germano Zullo and Albertine. The book's English translation "Little Birds" has been nominated as one of the best 10 illustrated books of 2012 by The New York Times Sunday Book Review, a recognition that makes its Genevan authors very proud.
Albertine's signature drawing style will be very familiar to those who've been in Geneva for a while: her illustrations can be found on all the posters of the Théâtre des Marionnettes de Genève and are truly unmistakable.
Next time I need a special gift for my little monkeys or one of their best friends, something that will forever be a beautiful reminder of their childhood in Geneva, I'll know where to look !