Cozy, colourful and full-to-the-brim with books and educational toys, Au Chien Bleu in Geneva is everything you dream an independent children's bookstore to be.
The choice of books, toys & CDs for 0 to 16 year-olds is infinite, but they also have a very tempting selection of gifts and stationery ranging from washi tape to satchels, gift boxes, pencil cases etc.
Artfully arranged on the shelves and tables you'll find anything from the classics to the most beautifully illustrated children's books on architecture & design, the most-popular best-sellers as well as the labours of love of smaller, independent kids' publishers like La Joie de Lire.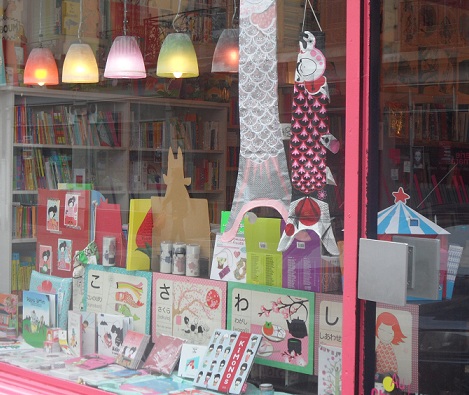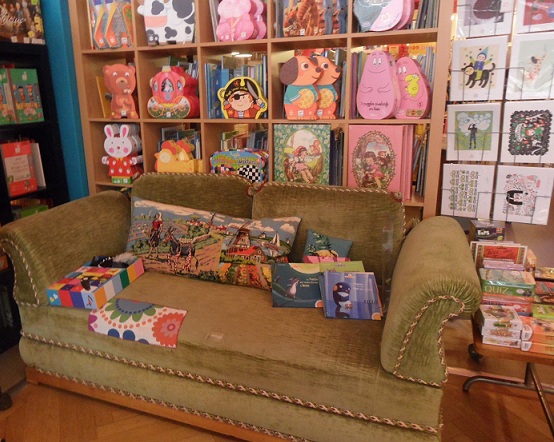 Although Au Chien Bleu is quite devotedly literary, there's nothing intimidating about it at all: on the contrary it feels as warm and welcoming as your best friend's living room!
Your tiddly peeps can snuggle up on the comfy velvet sofa or sit down at the little kids vintage table to read or do a bit of colouring and no one will rush them.
The large selection of books, Djeco, Moulin Roty and other educational toys peeks mischievously at you from an old suitcase or the shelves of well-loved wooden dresser – all you need is enough time to ferret through it all…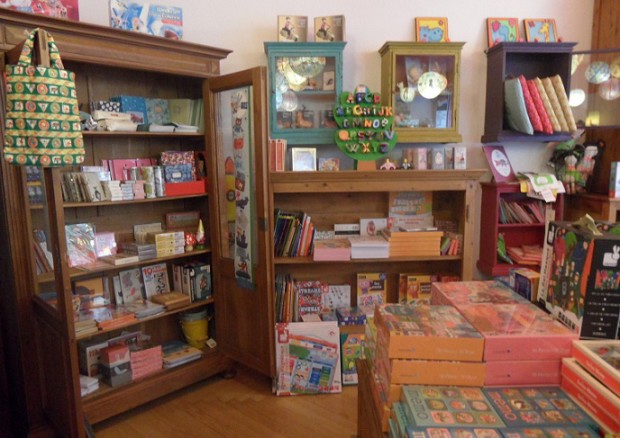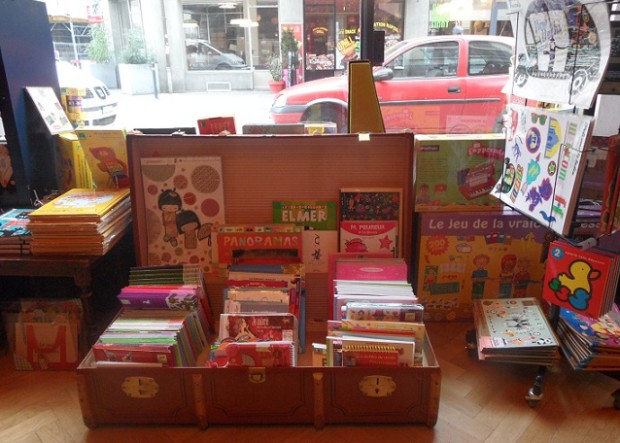 Last but not least, another reason why you should pay a visit to "Au Chien Bleu" is that they organize various story-times (in French) and creative workshops for children. Take a look at their official website for more information about upcoming events.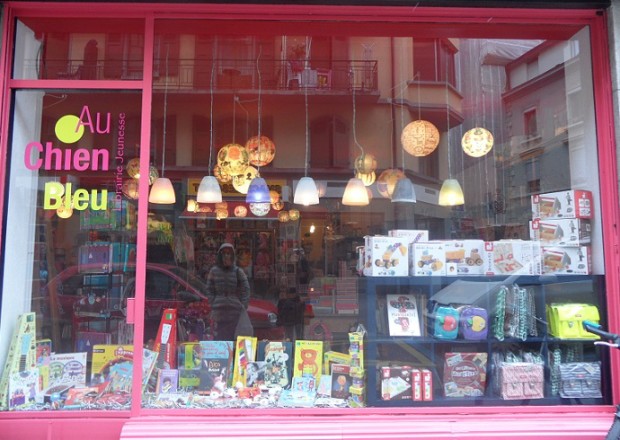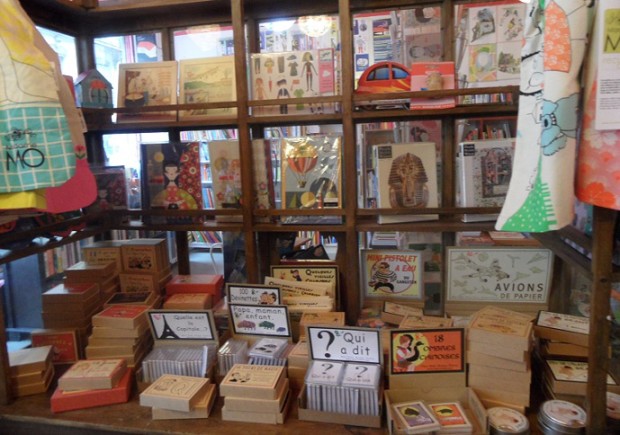 Au Chien Bleu Children's Bookshop
Rue Leschot 11
1205 Genève
T: +41 (0)22 700 38 60 
———————————
Opening times:
Mon – Fri 9.30am to 6.30pm
Saturday 9.30am to 5pm