Once upon a time, in the middle of Switzerland, there lived two sisters in an enchanted kingdom. One day, they started to sketch their dream clothes and – a few spells later – they had created t-shirts, buttons and shopping bags under the label Le Royaume Melazic.
Sisters Soizic and Melanie's story is the stuff of (Swiss) design dreams: from the launch of their Lausanne-based label in 2006, their creative juices haven't stopped flowing nor recruiting an ever increasing number of loyal subjects to their witty, tongue-in-cheek kingdom.
The amusing statements printed on their t-shirts and baby clothes are guaranteed to draw a big grin on your face and – for the more sceptical reader – here's what we mean…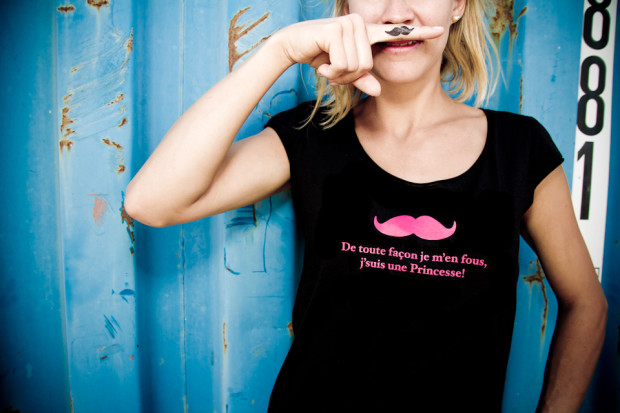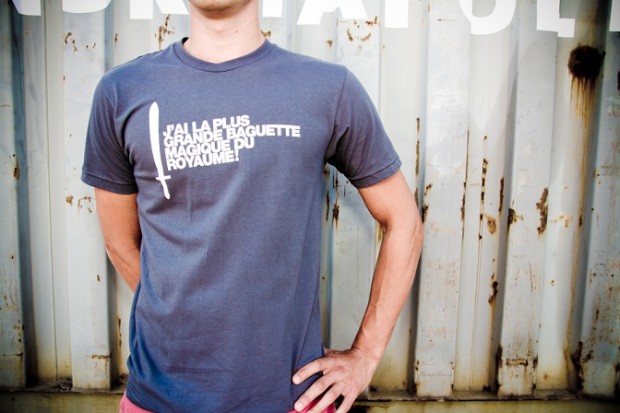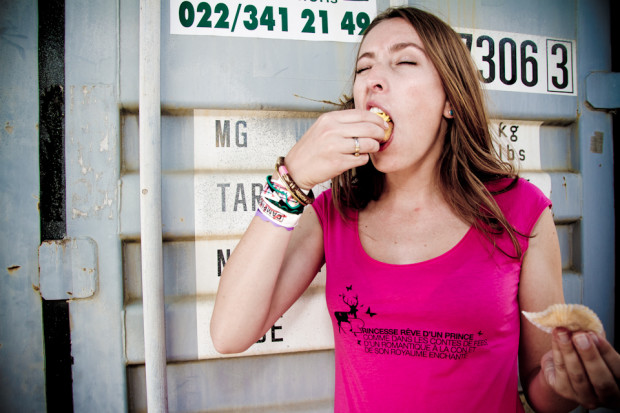 When I met them in Morges on a cold January morning, they were exactly how I'd imagined…plus one: Melanie's gorgeous little baby girl (& princess in waiting!).
Over a cup of hot cocoa, Soizic and Melanie told me how the central concept of Le Royaume Melazic is that "of being a modern day princess, not a Disney one, but a modern girl who has grown up, has problems to deal with but still retains a bit of the fairytale magic."
"With this as a starting point, we soon realized that cupcake and cookie decorating classes as well as a cupcake catering service were the ideal complement to our brand. We now have 2 stores in Lausanne where customers can purchase cake decorating supplies and also follow our cupcake courses. For a special celebration, or just a fun afternoon among friends, we also organize Dirty Dancing tea-parties with cream tea, scones, homemade jam and the movie "Dirty Dancing" rolling in the background: what more can a girl ask for ?"
As a new mum, Melanie is also keen to develop their kids birthday offers, which include a cupcake decorating class for 6 to 12 children as part of their a fairy kingdom theme party and a tray of delicious cupcakes to take home.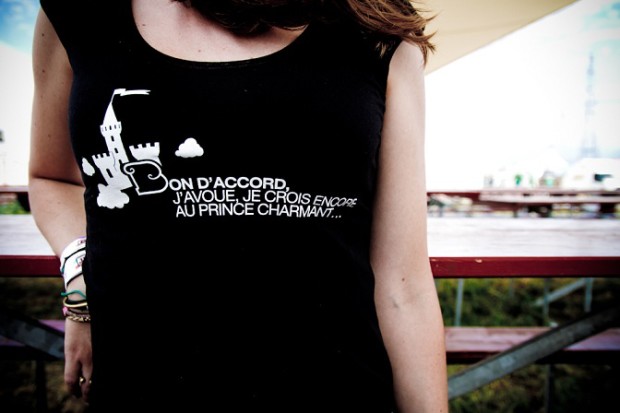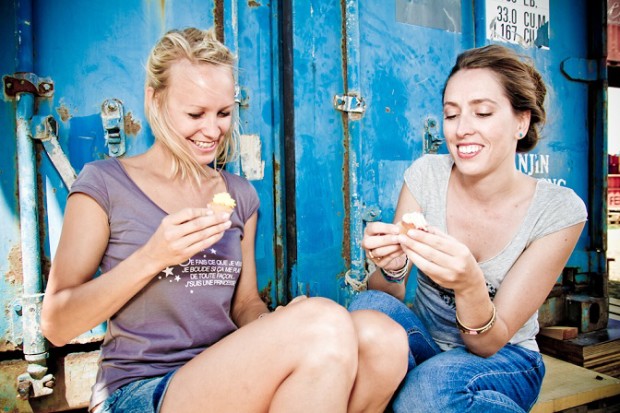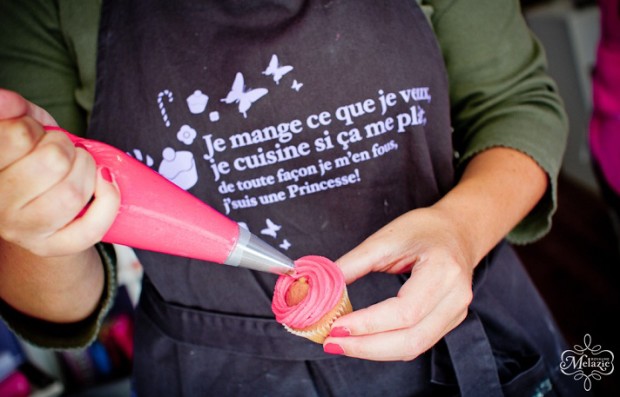 What else is on the horizon for the Royaume Melazic ? "We'll organize another Semaine de la Princesse in Lausanne as we did in 2010. For a week, there will be special seats reserved for all 'princesses' on buses, public transport, restaurants etc. as well as themed activities and a special princess make-over night for all our fans."
It's clear to me that Soizic and Melanie are well on their mission to sprinkle fairy dust on every project they set their minds to…and have a lot of fun along the way.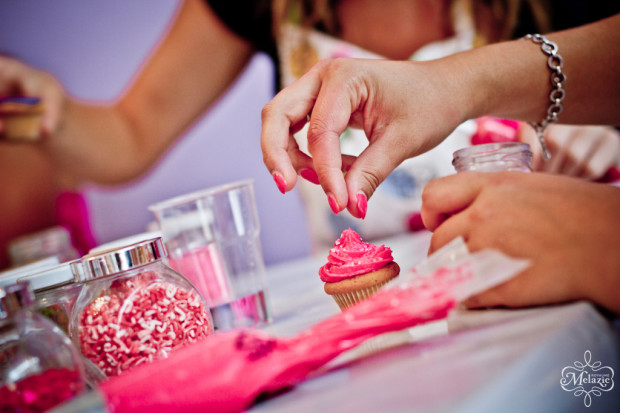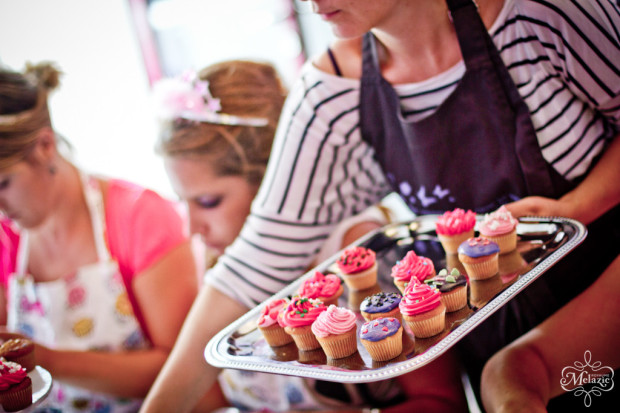 If you'd like to take part in a cupcake decorating course in Lausanne with Le Royaume Melazic, here's some dates for your diary:
Cupcake decorating courses for beginners
Jeudi 21 février à 18h30
Samedi 23 février à 10h
Samedi 23 février à 13h (1 place vient de se libérer!)
Mercredi 27 février à 14h
Samedi 9 mars à 10h
Jeudi 14 mars à 18h30
Samedi 16 mars à 10h
Mercredi 20 mars à 14h
Jeudi 28 mars à 18h30
Samedi 30 mars à 13h
Mercredi 3 avril à 14h
Samedi 6 avril à 10h
Mercredi 10 avril à 14h
Samedi 20 avril à 10h
Samedi 27 avril à 10h
Vendredi 3 mai à 18h30
Samedi 4 mai à 10h
Advanced cupcake decorating courses:
Jeudi 28 février à 18h30
Jeudi 7 mars à 18h30
If you'd like more info about Le Royaume Melazic services, including kids birthday parties, hen nights, baby showers, catering services, Dirty Dancing tea-time for girlfriends and more please contact Soizic and Melanie on +41 21 624 80 79 or visit the official website at Le Royaume Melazic.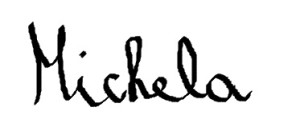 PS. This is not s sponsored post, we're big fans of Soizic & Melanie's designs and loved the idea of sharing their story with you !