As the holidays approach and we get ready for our long drive back home to Italy, we're always looking for clever ways to break up the journey so that the cheeky monkeys can let off steam while Expat Husband & I enjoy a little rest, preferably accompanied by some great food & wine.
One of our favourite pit-stops is the Castello di Pavone hotel & restaurant in Pavone Canavese (Italy), just a few km from the city of Ivrea. The castle, overlooking the town & valley below, dates back to the XI century and was declared a Monument of National Importance in 1981. Now restored & managed by the Giodice family, it nestles around an impressive noble courtyard and its medieval gardens.
It is known locally as "il castello fortunato" (the lucky castle) because of its history & the ancient belief that it will bring love, prosperity & good luck to those who visit. Now, I can definitely do with a bit of that!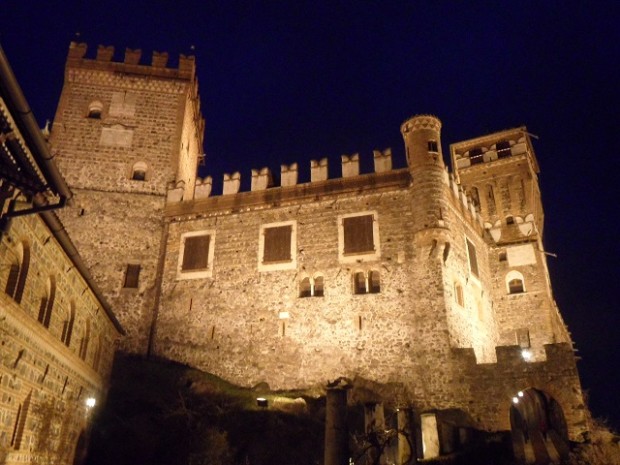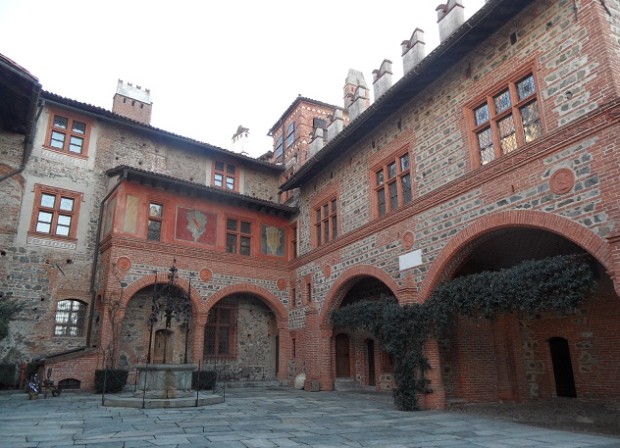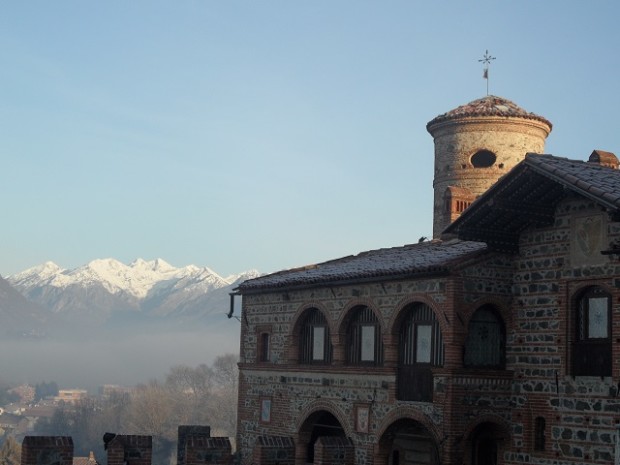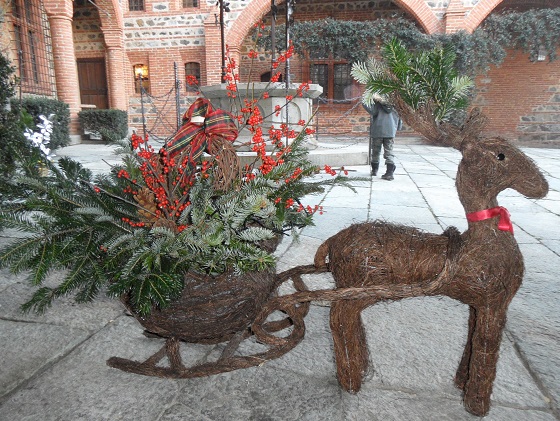 What we love the most about the Castello di Pavone is not only its proximity to the French border – which means we can leave Switzerland late in the afternoon and still get there on time for dinner – but its authentic bygone charm and cozy atmosphere as well. The castle has been lovingly restored without being "disneyfied", so it retains much of its old-style appeal without feeling too staged or contrived.
Although the hotel has no play-area as such they are very friendly & welcoming to their mini guests (we've never been frowned upon even when they got a bit over-excited!) and the setting is so incredible that the little buttons are just blown away by the castle's majestic halls, ancient chandeliers, panelled ceilings & stained-glass windows.
A great added bonus is the hotel's restaurant, where parents can enjoy some fine dining while children can order a kids menu of pasta, cotoletta con patatine & ice-cream.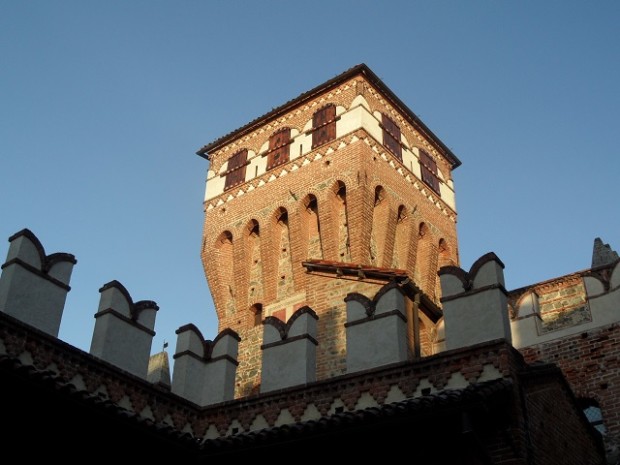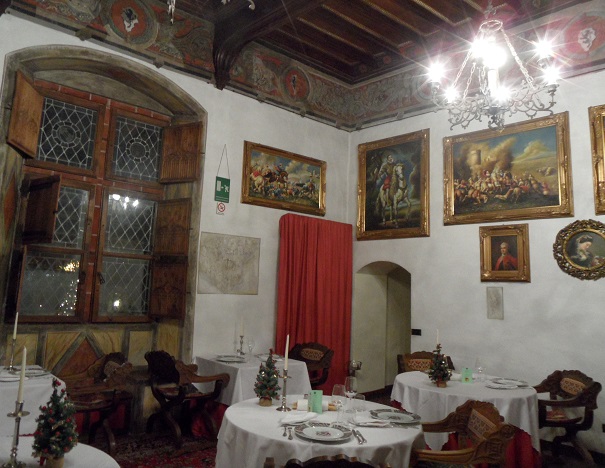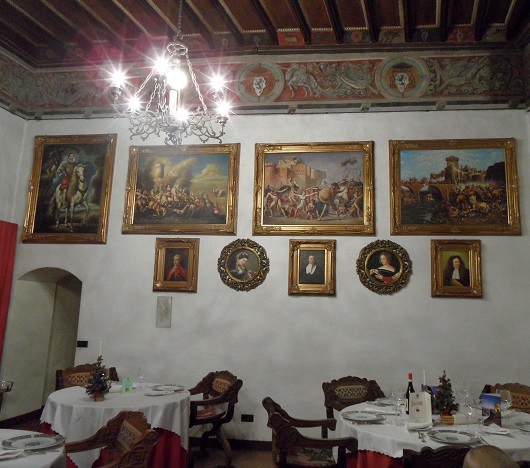 Remember to ask for a guided tour of the Castello and its secret rooms, which usually takes place in the evening around 7pm: your budding knights & princesses will be utterly enthralled. My boys are always very excited when we announce our first stop-over will be at the Castello di Pavone & are on their best behaviour on the car drive there!
The Castello di Pavone is approx. 2 hours and half from Geneva by car and only 50 minutes from the Italian city of Torino, famous for its Egyptian museum, royal palaces & gianduiotti chocolates.
Via Ricetti, 1
10018 Pavone Canavese
(TO)
Italy
Tel: +39 0125 672111
Fax: +39 0125 672114
E-mail: info@castellodipavone.com