Spring is in the air & (very likely) in your step so dust off your dancing shoes because Geneva is going to get ready to strut its stuff for the Fête de la Danse, a national Swiss festival that will get everyone busting some mean moves in the city's theatres, public parks & art centres.
From Wednesday 30th of April until Sunday the 4th of May 2014, the Fête de la Danse in Geneva, Carouge, Meyrin and Vernier will take the city by storm: libraries, theaters, pedestrian crossings and even private apartments will act as dance floors.
This 9th edition of the Swiss Festival of Dance will offer over 90 dance classes and workshops including African dance for kids, yoga swing, Yiddish dance, foxtrot, ballet for children, urban dance and Bollywood spins suitable for all ages – the whole family can step in & up!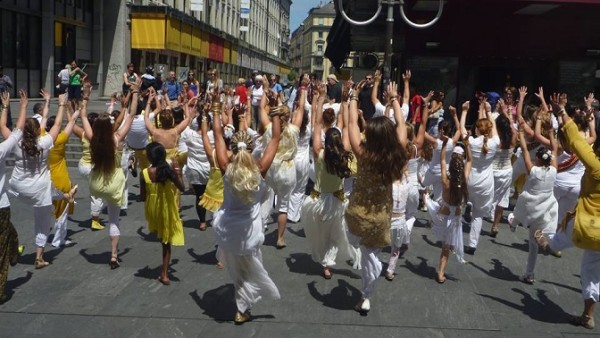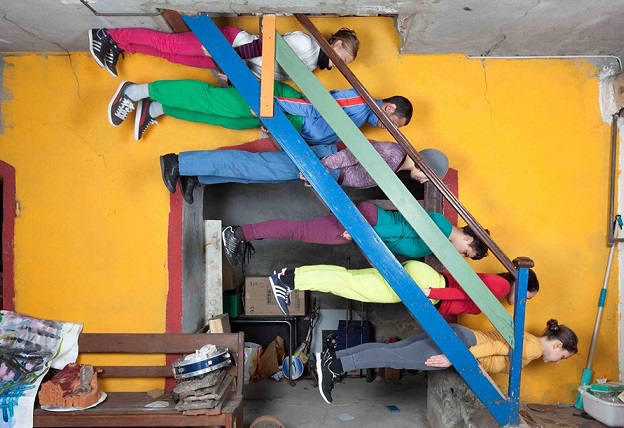 As well as courses and workshops, the Fête de la Danse will be showcasing a number of exciting dance installations and live performances too: "Meet me in the library" in Meyrin, "Touch'n Dance" in Plainpalais & "Living Room" in Carouge are just a few not to be missed – click here to see the full programme details.
Entry & participation to some events is free of charge but you can purchase a festival pass for 15CHF, which will give you access to all classes, events and courses of this Dance Festival throughout Switzerland. Entry for all children under 16 is free of charge.
If you live in Canton Vaud, don't miss the Fête de la Danse events in Lausanne, Vevey and Yverdon.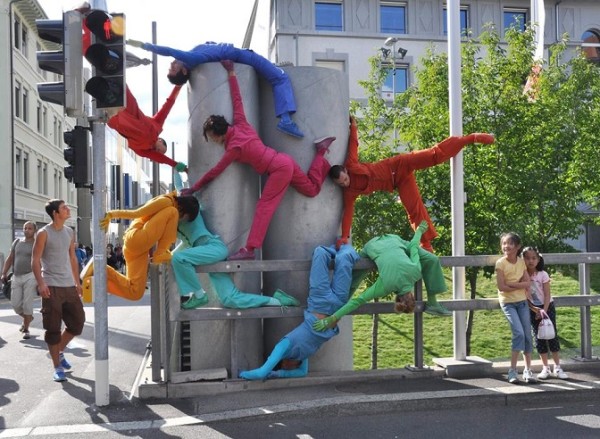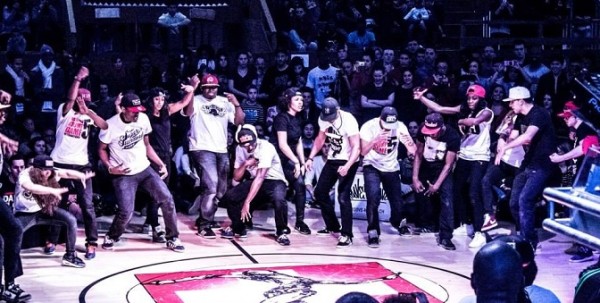 The Festival's highlight in Geneva will be the Grand Ball on Saturday 3rd of May from 19:30 at the Plaine de Plainpalais. "A opera do povo" is a new dance project by the Grand Genève, part of the Biennale de la danse de Lyon 2014. Guided by choreographer Bouba Landrille Tchouda the participants will be teaching the public parts of their dance moves, before launching into their full performance at 8pm.
But that's not all, the Grand Balthazar live orchestra will be leading the way for some serious  polka, mazurka & waltz moves under the stars. And from 10pm until midnight, Dj Herr Liebe + Touch'n dance will keep the dancers on their toes…all you have to do is join in!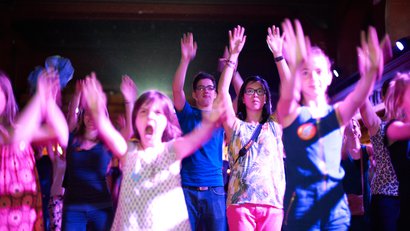 Fête de la Danse – Geneva, Meyrin, Carouge & Vernier
30th April to 4th May 2014
Various locations, click here for full programme details
————————————————————————————–
From 2nd to the 4th of May 2014
Various locations, click here for full programme details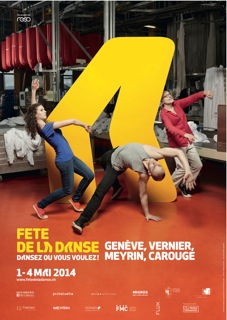 "Living Room" Cover photo courtesy of Fête de la Danse, Geneva.