Alejandra is the mumpreneur behind Petit Toi in Lausanne, a design shop for children which opened its doors at the end of February, specializing in designer kids' furniture, accessories and toys.
Alejandra has selected children's furniture with a unique and personal touch: you can choose from the latest European and American designs as well as more vintage pieces. Toys and decorative objects are sourced from all over the world, but always bearing in mind Petit Toi's ethos.
Alejandra is determined to work with small companies (some of them family-run), where quality & design are as important as fair working conditions for employees and ethical, sustainable production.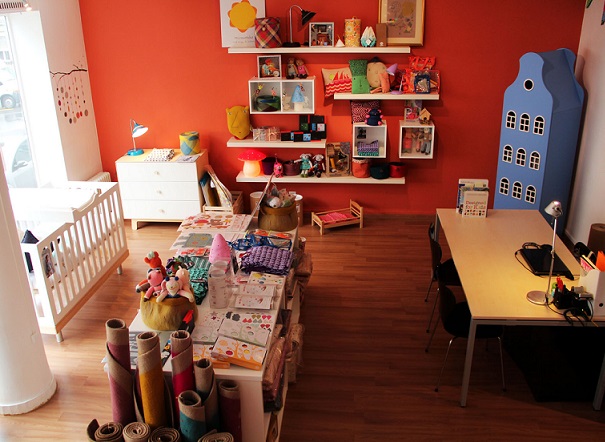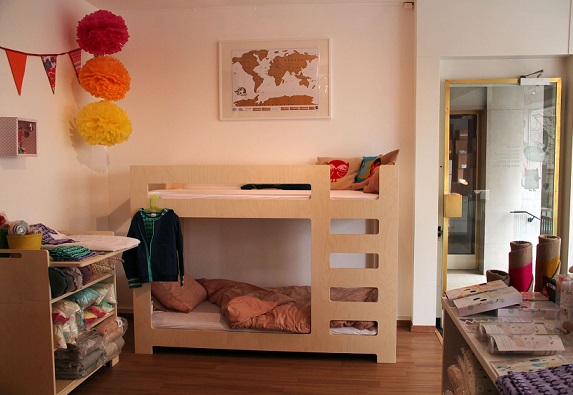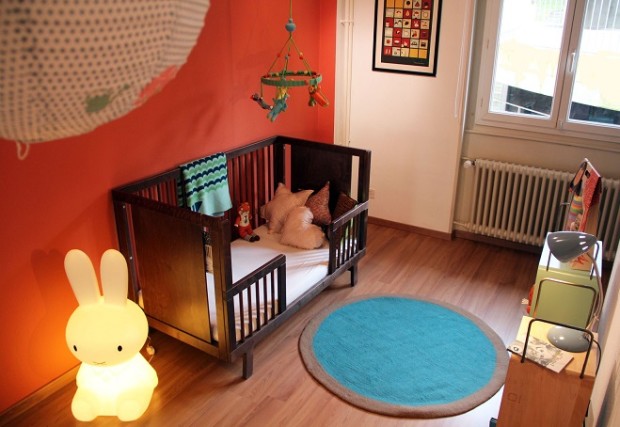 The Making of a Mumpreneur
My journey towards the creation of Petit Toi began with a papier-mâché giraffe that my husband Joe and I made to decorate our daughter Amelia's bedroom four years ago. I wanted to give her bedroom a personal touch, to have something special that could not be found in shops.
Choosing the bed, wardrobe and toy box took a long time. I like good design (I am a designer!) as well as functional objects. My experience working in the Swiss watch-making industry reinforced the importance of this concept. I worked in product design and marketing for the Swatch Group for almost seven years and, more recently, I worked as Marketing and Communication Manager in various multinational companies.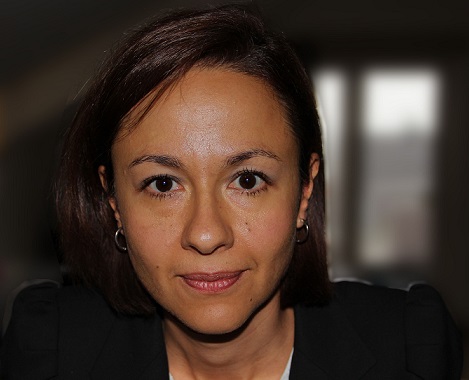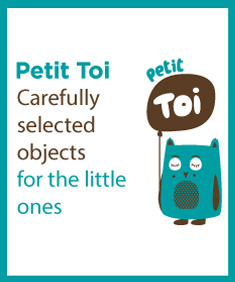 I'm also fond of mixing contemporary design with traditional handicrafts from other countries. At the beginning of my career in Colombia, I coordinated a project to revive traditional ceramics from the Andes valley and adapt them so they could be used in the context of contemporary living, everywhere in the world.
Petit Toi has allowed me to incorporate my ideas of design and eclectic style to create something truly individual.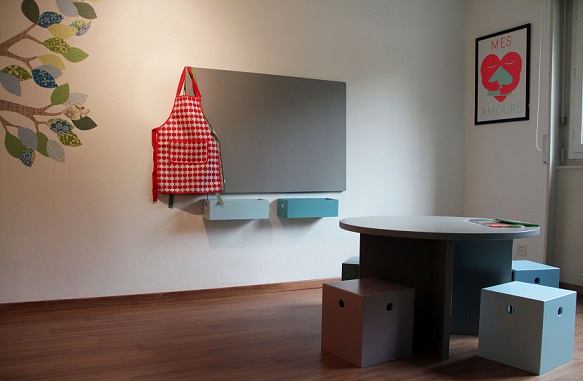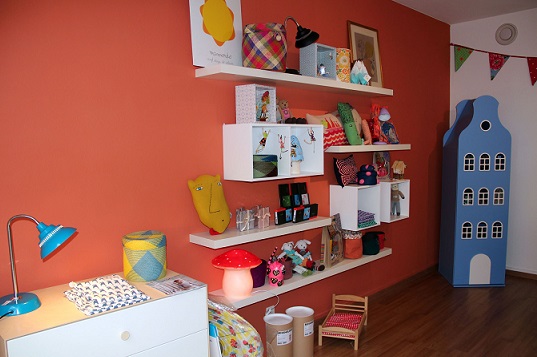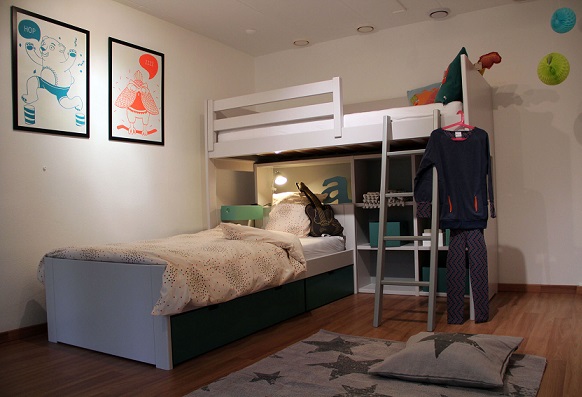 Our Values
Our decorations and toys are designed to stimulate active young minds. Giant posters with pictures to be coloured in, superhero capes and costumes that can be customised by children are just some of the products we have on offer.
We like to mix different styles in order to create a happy and warm environment in children's rooms: the functionality of a European bed becomes more fun with the addition of a cushion with colourful geometric patterns from Colombia. A knitted doll from Peru becomes a cute companion with whom to have tea.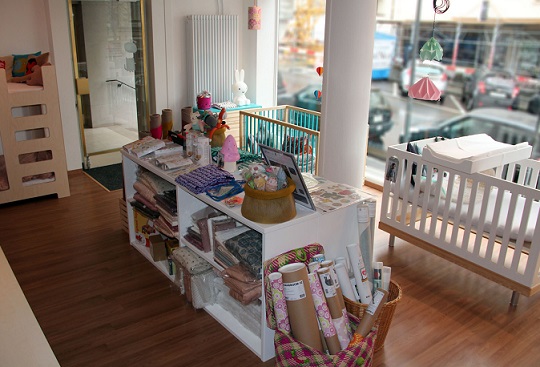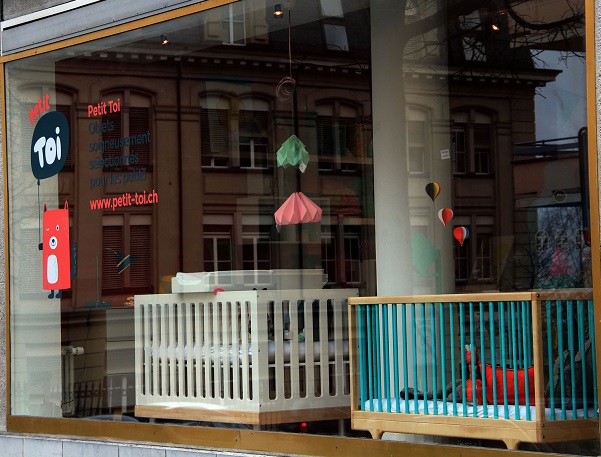 Our Brands
We stock much-loved design brands like Oeuf, which offers simple, clean, intuitive, timeless and convertible furniture which is safe and easy to use. Their environmentally sound products are made with natural, renewable, recyclable materials and their ecoconscious manufacturing processes promote sustainability.
We place a lot of importance on handmade products, such as Inke's, a Dutch designer whose creations are made from wallpaper. Studio Snow Puppe's folded paper lamps, which are handmade in the Netherlands, are also part of our stock. We couldn't resist the friendly & cuddly hand-knitted dolls made in Scotland by the British brand Donna Wilson, so they're now part of our store too!
We know how difficult it is to choose what is best for your children, which is why we also offer an advisory service to help decorate your child's bedroom. We can create a virtual drawing of the room including furniture and objects chosen by the parents.
We want to involve the community in our work by providing a space where local artists can exhibit their work. Furthermore, every month, we organise workshops for children with artists from the region and from other countries so children can develop their creativity and imagination.
If you're in Lausanne, please pop by to see us, we'd be delighted to meet you!
Rue Mathurin Cordier 12
1005 Lausanne – Suisse
Tel : +41 (0) 76 407 04 79
Contact: Alejandra Chica Akle
alejandra@petit-toi.ch
Petit Toi are now sponsors of Geneva Family Diaries, a huge thank you from us!